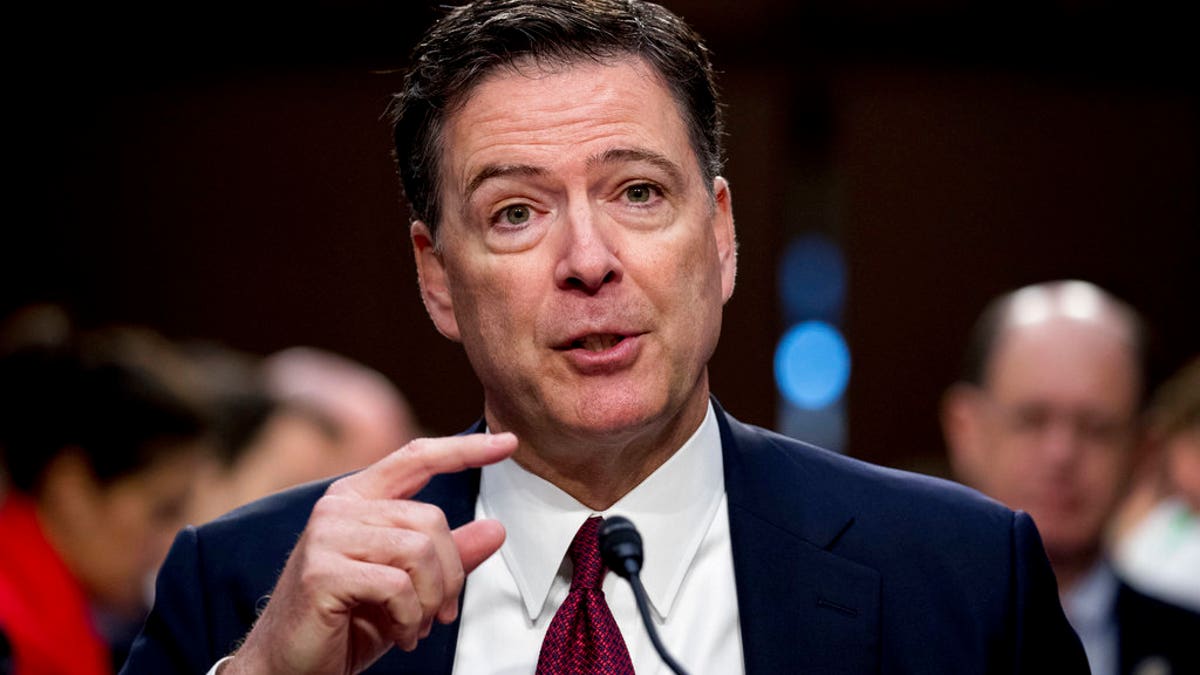 Former FBI Director James Comey defended the bureau's recently reassigned top lawyer and suggested the move was political.
"Sadly, we are now at a point in our political life when anyone can be attacked for partisan gain," Comey tweeted Friday night.
Comey, who was fired by President Trump earlier this year, tweeted, "James Baker, who is stepping down as FBI General Counsel, served our country incredibly well for 25 years & deserves better. He is what we should all want our public servants to be."
Baker has been at the center of several recent news stories.
The Washington Post reported this week that Baker, who has served as the FBI's general counsel, was leaving his role and had being reassigned at the bureau.
The newspaper reported that Baker "had been caught up in a strange interagency dispute that led to a leak probe and attracted the attention of senior lawmakers" but the issue "had not played a part in Baker's reassignment."
On Friday evening, the website Politico published a story saying House Republicans were interested in Baker's contacts with a liberal reporter from Mother Jones in the weeks ahead of the 2016 election.
That reporter, David Corn, was the first to report the existence of a salacious dossier that includes unverified allegations about Trump's connections with Russia.
Corn denied Baker was his source for that story.
But he replied to Comey's tweet defending Baker by saying: "Jim has lost hours of sleep working to protect this country--and that means you & your family. He deserves gratitude."
Baker's reassignment comes as other top law enforcement officials have been removed from jobs amid Special Counsel Robert Mueller's Russia investigation.
A Mueller aide, Peter Strzok, a former FBI official, was removed from the special counsel investigation after a number of anti-Trump texts were discovered on his phone.
WIFE OF DEMOTED DOJ OFFICIAL WORKED FOR FIRM BEHIND ANTI-TRUMP DOSSIER
Fox News also reported this month that Bruce Ohr, a senior Justice Department official, was demoted amid questions about his contacts with the opposition research firm responsible for the anti-Trump dossier.
Meanwhile, congressional investigators tell Fox News that the Republican majority staff of the House Intelligence Committee is planning to issue fresh subpoenas next week on Justice Department and FBI personnel, including possibly Ohr and Baker.
Fox News' James Rosen contributed to this report.