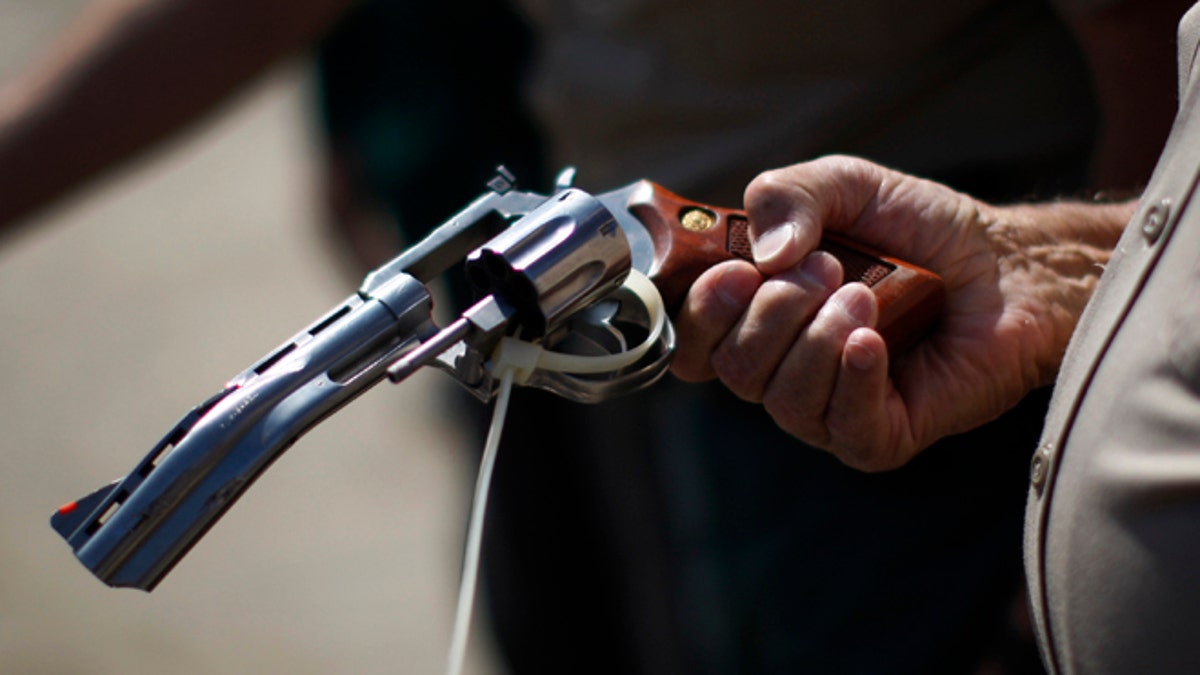 Colorado Republicans and gun-rights activists will seek to overturn or change the state's new gun restrictions when the state Legislature reconvenes this month.
Republican House Leader Rep. Brian DelGrosso said last week that Republicans plan to introduce a bill to repeal the 15-round limit on ammunition magazines. He said Republicans will likely also revisit expanded background checks, but did not provide specifics on possible legislation.
The restrictions that took effect July 1 led to the recall ouster of two Democratic state senators.
Republicans will have a difficult time overturning the laws, though. Democrats control the House by a wide margin and have a one-vote lead in the Senate.
The Denver Post reported that two Republican activists, Tom Lucero of Larimer County and Patrick Davis of Colorado Springs, filed a proposed ballot measure to overturn the magazine ban. Lucero told the newspaper money is being raised to get the measure on the ballot.
"We know how challenging that is," Lucero said Thursday.
Another proposed ballot measure would completely overturn the gun restrictions passed by Democrats in 2013 and mandate that any future measures limiting gun rights be decided only by voters, according to The Denver Post.
Democratic Gov. John Hickenlooper has said he doesn't want any of the gun laws repealed.
Erie, Colo.-based Magpul Industries Corp. announced Thursday that it was moving its production, distribution and shipping operations to Wyoming and its headquarters to Texas, making good on a vow it made to leave Colorado during last year's gun control debate.
It is the second Colorado company involved in making gun accessories to relocate operations to Wyoming since Colorado's new gun laws were enacted.
Meanwhile, a group of gun control supporters in Colorado received permission Thursday to start gathering signatures for a ballot measure to ban concealed weapons on public college campuses.
A campus ban was among the gun ideas Democrats advanced last year. Colorado and Utah are the only states that allow concealed weapons on public college and university campuses. Colorado's highest court sided with gun activists in 2010 and ordered all campuses to allow concealed weapons.
The state Legislature considered changing the law, and a bill cleared the Democratic House. But the measure was shelved in the Democratic Senate after Democratic Sen. Evie Hudak challenged a rape victim who testified that she should have had a gun to protect herself.
Hudak resigned in November rather than face a recall campaign certain to feature that exchange.
The Associated Press contributed to this report.