Colorado media shield bill inspired by FoxNews.com reporter fails in 2-3 vote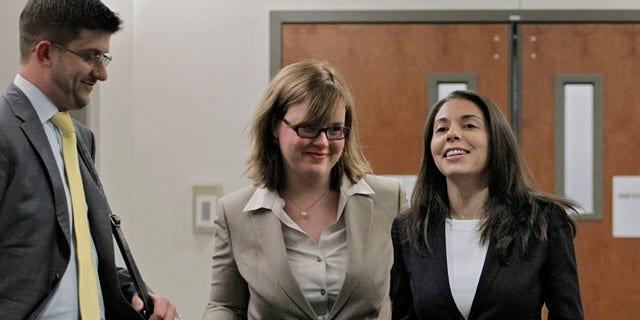 A bill that would increase legal protections for reporters and their sources failed Monday to get enough votes to advance in the Colorado senate.
The bill, introduced by freshman Colorado Springs Republican Sen. Bernie Herpin, and inspired by FoxNews.com reporter Jana Winter, would have changed the criteria in Colorado to make it tougher to subpoena a reporter, thereby eliminating the choice of revealing confidential sources or going to jail.
The legislation failed in a 2-3 vote in the Senate Judiciary Committee.
Herpin told FoxNews.com he was "sorry" for the vote, as he believed his legislation was a "good and needed bill."
Herpin's bill would also have eliminated a part of the state statute that says the interests of those seeking a subpoena against a member of the media outweigh the reporter's First Amendment rights.
Herpin told FoxNews.com he introduced the bill in the state legislature after he saw Winter's struggle. Winter was threatened with jail time for not giving up sources for a report about the Aurora, Colo., movie theater shooting.
Winter's reporting came under scrutiny after she reported that suspect James Homes had mailed a notebook to a psychiatrist depicting the violence before he had committed the crime.
The New York Court of Appeals ruled last month that Winter did not have to return to Colorado to testify about her sources.
Multiple members of the Colorado state media had testified prior to Monday's committee vote. Herpin read a two-page letter by Winter, who detailed her case.
"Sen. Herpin's efforts to protect the public's right to know are significant and should be commended," Winter wrote in a statement. "His proposed amendments to Colorado's Press Shield Law protect not only local journalists and the people of the state of Colorado, but also the public generally, who stand to learn from Colorado's experiences handling some of the most significant issues of public concern that our nation faces today."