Colorado lawmakers reach impasse on civil unions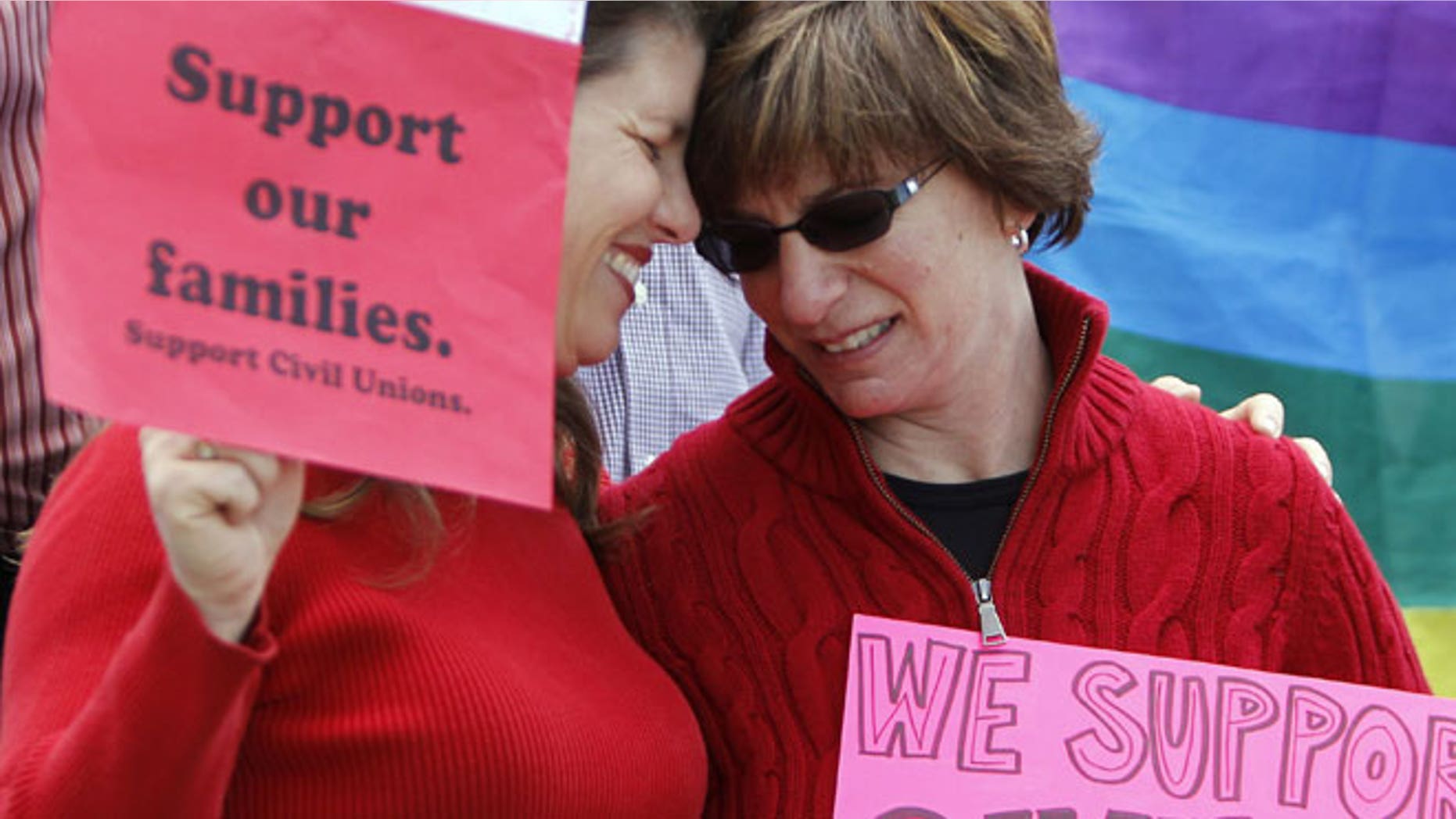 DENVER – Colorado House Speaker Frank McNulty says legislation to allow civil unions won't get a vote Tuesday night, killing the measure.
Chants of "shame on you" thundered through the House chamber from supporters of civil unions in the gallery after the Republican made the announcement.
McNulty told reporters that lawmakers had reached an impasse and that civil unions would die along with several other bills.
The announcement came hours after Democrats sought to block a GOP filibuster on civil unions. Republicans control the House on a 33-32 margin but enough members of their party supported the legislation for it to pass.
Democrats used a procedural move to try to stop debate on other bills and get to the civil unions measure, but Republicans halted all floor debate.
The bill needed to have an initial vote of the full House before midnight Tuesday or the proposal dies.