Colo. Senate Race Headed Toward Possible Recount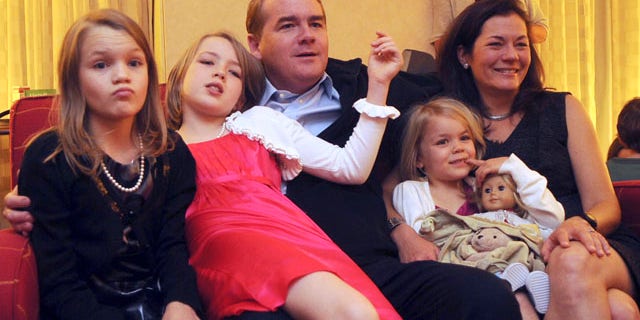 DENVER -- Colorado's Senate race appeared headed toward a possible recount, with no side able to claim victory in the early morning hours Wednesday.
Democratic Sen. Michael Bennet and Republican Ken Buck were just a few thousand votes apart with 71 percent of the projected vote counted. In all, more than 1.4 million votes were cast for the two candidates, and thousands of provisional and write-in votes still needed to be counted.
Neither side declared victory.
Some projections showed the race coming within a half of a percentage point, which would trigger a mandatory recount under Colorado law.
Republicans and Democrats both have said in recent days that they had lawyers lined up in case of a recount. Before telling supporters to go home early Tuesday, spokesmen for both candidate urged backers to hang on.
"There's still a lot of votes out there in rural Colorado," Buck spokesman Owen Loftus said.
Bennet is seeking his first full term in the Senate after being appointed to the seat last year. Bennet filled the term of former Democratic Sen. Ken Salazar, who became Interior Secretary.
Buck is a northern Colorado prosecutor who courted tea party groups.
The Colorado race attracted more out-of-state campaign money than any other Senate contest this year -- almost $33 million, according to the Washington-based watchdog group Sunlight Foundation.
Bennet and Buck used similar last-minute campaign strategies. Both worked phones with volunteers and stood on street corners waving to motorists. And both stayed in the Front Range, which includes Denver and has some 80 percent of the state's voters.
Bennet seemed confident, if a little tired, in the campaign's closing hours. He told Democratic activists in suburban Denver that Colorado could buck the national GOP wave.
"We're not giving in to the idea that we're not going to get this done in Colorado," Bennet said.