Coakley Risks Offending Red Sox Nation, Calls Schilling 'Another Yankee Fan'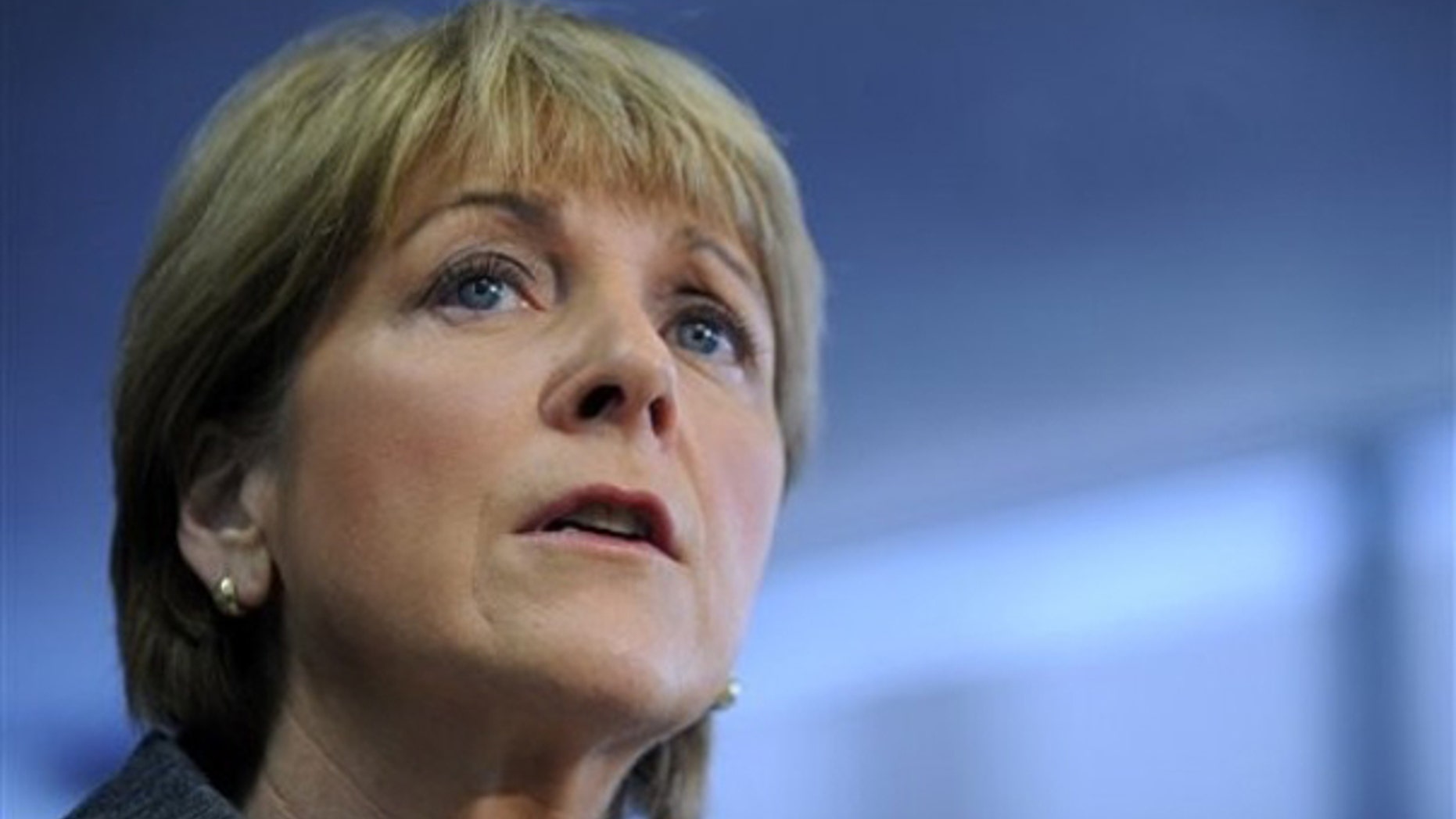 Martha Coakley, the Democratic candidate in Tuesday's special election for Massachusetts senator, didn't do her campaign any favors Friday by dismissing Boston Red Sox hero Curt Schilling as a "Yankees fan."
In such a close race, anything could tip the balance, and Massachusetts is devoted to its baseball team, especially after it reversed years of bad fortune in 2004 by defeating the Yankees in the playoffs and going on to win the World Series with Schilling's help.
The gaffe came in a talk radio interview Friday night. Coakley, who is vying to fill the late Ted Kennedy's Senate seat, took a swipe at former New York City Mayor Rudy Giuliani for dropping in Massachusetts to campaign for the Republican candidate, Scott Brown. Giuliani is well known as a Yankees fan.
But Coakley hit a foul ball when the show's host, Dan Rea, noted that Schilling is supporting Brown.
"And another Yankee fan," she said, apparently stunning Rea.
"Curt Schilling, a Yankee fan?" Rea asked, prompting Coakley to quickly backtrack.
"Ok, I'm wrong," she said.
"The Red Sox great pitcher of the bloody sock?" Rea asked, referring to the World Series game that Schilling pitched with an ankle injury that caused blood to stain his sock.
But Coakley swung back.
"Well, he's not there anymore," she said.
Click here to listen to an excerpt of the interview.
Coakley spokesman Alex Zaroulis told Politico that it was a "very, very deadpan" joke. Another Coakley aide told Politico in an e-mail that Red Sox fans are among Coakley supporters and that "Curt Schilling has been involved in a lot of strikeouts over time. I guess Martha whiffed on that joke."
But Schilling, who helped Sen. John McCain win the New Hampshire primary in 2008 by campaigning with him there, wasn't amused.
"I've been called a lot of things ... but never, I mean never, could anyone make the mistake of calling me a Yankee fan," he said on his blog. "Well, check that. If you didn't know what the hell is going on in your own state, maybe you could…"