CNN's April Ryan slams Omarosa: 'She stabbed in the back, the neck, the eyeballs'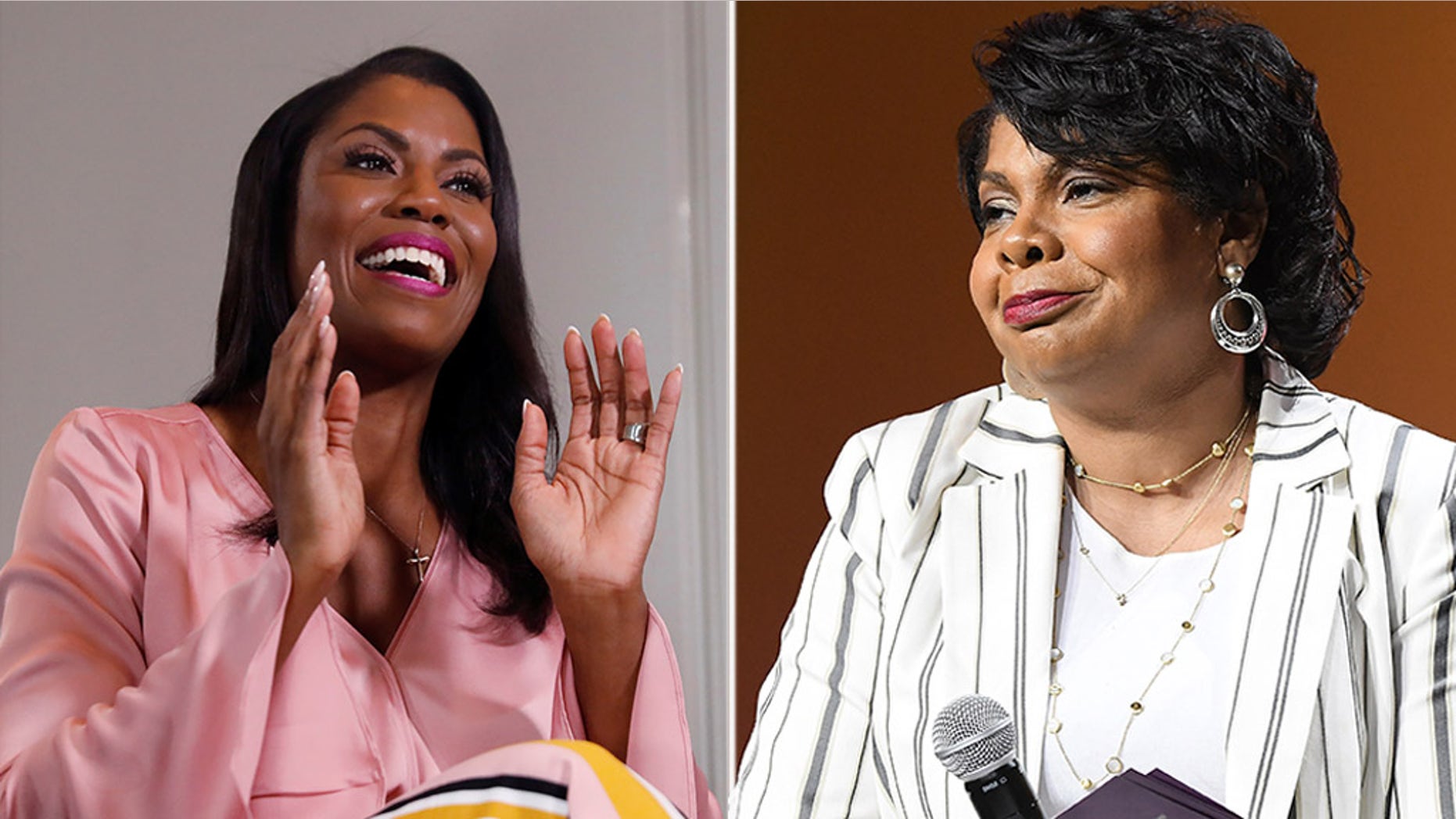 CNN's April Ryan said Omarosa Manigault Newman stabbed her in the back and attempted to end her career when their once-friendly relationship soured.
"It was really ugly. It was so ugly," Ryan said during an appearance on SiriusXM's "Karen Hunter Show" on Tuesday.
Manigault Newman has been on a media blitz in support of her new book, "Unhinged," and she has played various secret recordings of Trump and his staffers that she said were collected during her time working in the White House.
Ryan was on "The Karen Hunter Show" to promote her own book when she was asked if there was a section on Manigault Newman -- whom she considered a friend before the former Trump aide turned on her.
"I talk about her taping me. I warned everybody. I talk about her taping me. We had that fight between the Oval Office and the press office," Ryan said. "It probably stemmed from the fact that she was very upset with me because I ...wouldn't be in her wedding and people were telling me she was very upset that I chose not to be in her wedding."
The CNN contributor said that in addition to the wedding party beef, Manigault Newman turned on her in order to help Trump go after the media.
"She stabbed in the back, the neck, the eyeballs and in the front.  She tried to cut my head off and put it on a platter and serve it up to Donald Trump," Ryan told Hunter.
The feud between Ryan and Manigault Newman goes back to at least February of last year, when The Washington Post published a story headlined, "'This is . . . Nixonian': Reporter was taped by White House in heated exchange". The Post's Paul Farhi wrote that Ryan then claimed Manigault Newman said the CNN political analyst "was among a handful of journalists on whom the White House was keeping 'dossiers' of negative information."
At the time, Manigault Newman called Ryan a "liar" and admitted to having a tape, while Ryan said she was considering legal action regarding the recording.
Ryan -- she's White House correspondent for American Urban Radio Networks, in addition to her gig at CNN -- then told the SiriusXM host that Manigault Newman attempted to spread lies about her relationship to Hillary Clinton.
"I was very upset about that and we'll take care of what she said and the lies that she was spreading that is career-ending and I was doing this for about 20 years, when she did this," Ryan said. "She said I was taking money from Hillary Clinton. I said, 'Are you kidding me?'"
The Post also reported that Manigault Newman sent Ryan a note citing an unnamed story that tied her to Clinton.
"This story suggests that as a reporter, you are (or were) a paid Clinton surrogate. I pray this is not true! This could be hurtful to your legacy and the integrity of your work," Manigault Newman reportedly wrote to Ryan at the time.
Ryan told the radio host that Manigault Newman wanted to "kill" her career, and that the truth could be easily proven.
"Now, here I am, a divorced single mother of two girls who works hard, and it's not just about taking food off my table. You are hurting my children. I'm a fierce mama bear. She lied on me," Ryan said.
Ryan also claimed that Manigault Newman urged Trump's former press secretary, Sean Spicer, not to call on her during White House briefings.
Manigault Newman did not immediately respond to a request for comment.