CNN anchor mistakes Star-Spangled Banner for French national anthem
CNN anchor Poppy Harlow mistook the Star-Spangled Banner for the French national anthem, while covering President Trump's arrival in the country Thursday.
Trump is in France to meet with President Emmanuel Macron, before celebrating Bastille Day together. Trump and Macron shook hands during the arrival, and a band played the United States' national anthem.
But despite Harlow's pedigreed education at Minneapolis' exclusive Blake School and the prestigious Columbia University, she seemed to not realize it was her country's national anthem.
Harlow voiced over the event: "Let's just listen in to the French National Anthem for just a moment."
It was moments before Harlow noticed her mistake. Whispers could be heard in the background of the CNN set, and Harlow corrected the error.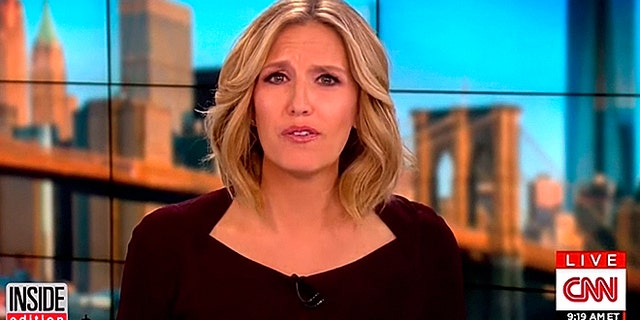 "The U.S., American national anthem, I should say," Harlow said with a chuckle. "Let's listen."
The gaffe comes as the news organization has been under siege by the Trump administration, with the president repeatedly characterizing them as "Fake News."