Clintons had 'at least a one-way open marriage,' former pollster writes
One of former President Bill Clinton's top strategists has suggested in a new book that the Clintons had "at least a one-way open marriage" during Clinton's presidency.
Mark Penn, who was also chief strategist in Hillary Clinton's failed bid for the Democratic nomination in 2008, made the claim in "Microtrends Squared," which hit shelves on Tuesday.
In discussing the Clintons' relationship, Penn wrote, "Perhaps [the open marriage] was not by choice, but the stories accumulated over the years until the fact of it became apparent."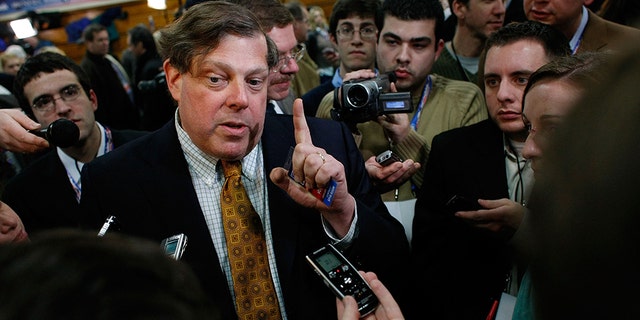 He added: "There was also no question that at the same time their relationship was deep and enduring. If this was the model of the first couple, what did it mean for the rest of the country?"
Penn's discussion of the relationship between the 42nd president and his first lady is tucked into a chapter on open marriages, which he considers to be "more of a fad than a trend."
A spokesman for Hillary Clinton did not immediately respond to requests for comment.
Allegations of sexual misconduct against ex-President Clinton have dogged the couple during their 43-year marriage. In 1998, he admitted to having had sexual encounters with Gennifer Flowers and White House intern Monica Lewinsky. The following year, he reached a confidential settlement with another accuser, Paula Jones, to get her to drop a sexual harassment lawsuit against him.
Three other women -- Juanita Broaddrick, Kathleen Willey and Leslie Millwee -- accused Clinton of sexually harassing and assaulting them at various times between 1977 and 1993.
Broaddrick has alleged that Clinton raped her in April 1977 and that Hillary Clinton intimidated her in an effort to keep her silent. Broaddrick gave an interview to NBC in 1999 but the network did not air her account until Clinton's impeachment process concluded with an acquittal.