Clinton makes it official to her supporters: VP choice is Virginia's Tim Kaine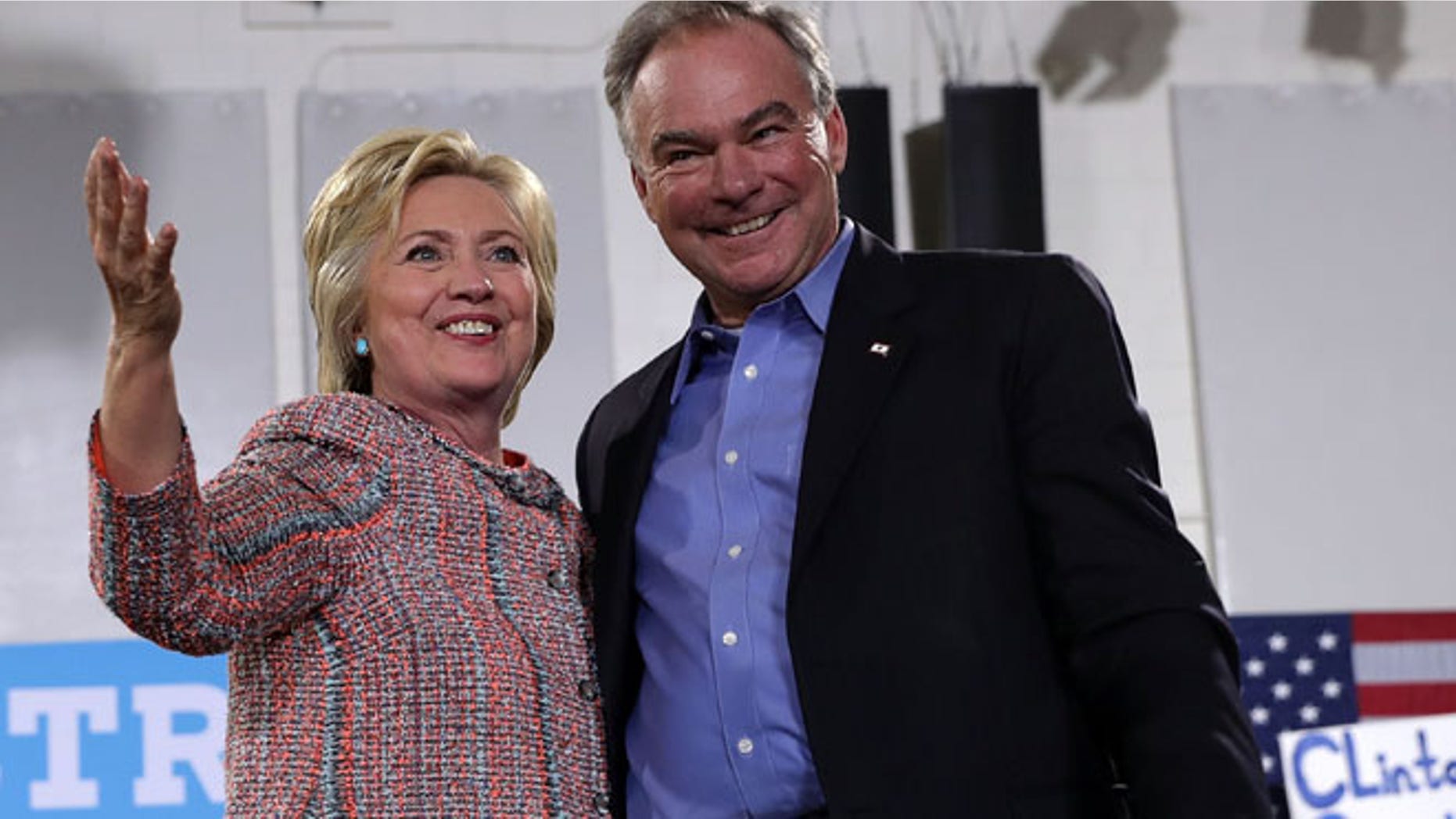 Tampa, Florida – In a tweet, text and email blast to close supporters that was sent out on Friday night, Democratic presidential nominee Hillary Clinton announced that her choice of running mate is Sen. Tim Kaine
Kaine a moderate Democrat from Virginia, who served as governor of the state and once led the Democratic National Committee, was an early supporter of Clinton's during the primary season.
A short time later, Kaine reacted.
Kaine also tweeted in Spanish.
Clinton's pick of the mild-mannered Kaine – a Harvard law school graduate who speaks Spanish fluently due to his time as a Jesuit missionary in Honduras – seems to be a counter to Republican presidential nominee Donald Trump's choice of Indiana Gov. Mike Pence, who is also known for his calm demeanor.
Kaine has maintained a relatively low profile in the Senate, and he is unlikely to initially convince many supporters of Bernie Sanders to throw themselves fully behind Clinton-- many of whom were rooting for Sen. Elizabeth Warren of Massachusetts, or Labor Secretary Tom Perez, a Dominican-American.
But he is a popular figure from a key swing state.
And, while campaigning last week in Northern Virginia with Clinton, Kaine showed that he could also be an effective political attack dog, a trait normally considered desirable for a vice presidential candidate.
"Donald Trump trash-talks women, he trash-talks folks with disabilities, he trash talks Latinos – to him it doesn't matter," Kaine said at a campaign appearance in Annandale, with Clinton nodding next to him.
"To him it doesn't matter if you are a new immigrant or you're a worker who's been here a long time or a Dreamer," Kaine said.
"Or if you're a Latina governor of New Mexico or if you're a federal judge. If you're a Latino, he's going to trash-talk you," he said referring to verbal jabs the GOP candidate has levelled at Gov. Susana Martinez and Judge Gonzalo Curiel, who is presiding over a fraud lawsuit involving the defunct Trump University.
Several Latinos were said to be on Clinton's short list of potential running mates, including Housing and Urban Development Secretary Julián Castro, Perez and California Congressman Xavier Becerra . But once again, despite many rumors, no
Hispanic will be on either party's ticket even though the Latino electorate is projected to include 27 million eligible voters.
Kaine will join Clinton at Florida International University in Miami on Saturday for their first rally together as the 2016 presidential ticket.  FIU is one of the nation's largest universities with a student body that is majority Latino.
Kaine, a Roman Catholic,  has championed Latino causes in Virginia and had a strong relationship with communities in the Old Dominion state.
Kaine was also the first member of the U.S. Senate to deliver a Senate speech fully in Spanish.
The topic: immigration reform.
"I think it is a good choice.. A safe choice, " Florida International University politics professor Dario Moreno, who teaches a class with Sen. Marco Rubio of Florida, tells Fox News Latino. Clinton's choice could play well in the crucial battleground state of Florida as well.
"He speaks Spanish which will help him in Central Florida with Puerto Ricans, and in Miami with Cuban-American voters," Moreno said.
Kaine can also appeal to independents voters, moderate Republicans, and makes the ticket more appealing to GOP voters who have been turned off by Republican presidential nominee Donald Trump's position on immigration.
Arizona Republican Senator Jeff Flake, even tweeted out a laudatory statement on his senate colleague.