Clinton controversies return to spotlight in Kavanaugh confirmation
Some of the most salacious, tragic and infamous controversies of Bill Clinton's presidency are being revisited, yet again, as the paper trail phase of Brett Kavanaugh's nomination to the Supreme Court ramps up.
Illinois Sen. Dick Durbin in 2004 memorably referred to Kavanaugh as the "Forrest Gump of Republican politics" given his involvement in some of the biggest political stories of the 1990s, including working on independent counsel Ken Starr's investigation into Clinton, the case of Cuban refugee Elian Gonzalez and the investigation into the death of White House aide Vince Foster.
It's typical for senators to request and review available records having to do with presidential nominees. But Kavanaugh's paper trail is believed to be extraordinarily long, also because of his role as an aide to former President George W. Bush.
Democrats, in turn, have wasted no time requesting documents related to his work from both the Bush and Clinton years.
"Given Judge Kavanaugh's role in the Starr investigation, in Bush v. Gore, and in 5 controversial years in the Bush White House, the American people need to know, NOW, the full extent of his record," tweeted Vermont Democratic Sen. Patrick Leahy, a member of the Senate Judiciary Committee. "Lifetime seats on our nation's highest court are too important."
Kavanaugh is expected to face questions about these Clinton-era controversies when he appears for his hearings, not yet scheduled, before the Senate Judiciary Committee.
TRUMP NOMINATES BRETT KAVANAUGH TO SUPREME COURT
Among the work that has gotten the most attention is Kavanaugh assisting in writing Starr's report in the 1990s, laying out the legal framework supporting Clinton's impeachment for his affair with then-White House intern Monica Lewinsky.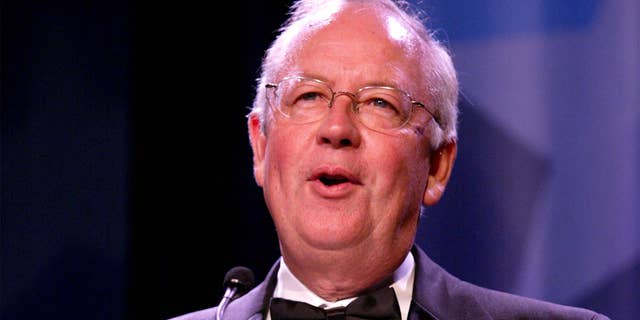 Years later, he wrote about the importance of shielding presidents from prosecutions, which has drawn criticism from Democrats worried about the implications for the Russia probe and President Trump. As Trump impeachment chatter mounts on the left, Kavanaugh's earlier role could return to the spotlight.
"My law firm at the time won the Brett Kavanaugh derby," Starr recently said during an appearance on Fox News' "Cavuto LIVE." "He was one of the most sought-after lawyers after clerking."
Working as Starr's deputy, Kavanaugh also investigated the death of Foster, the childhood friend of Clinton whose suicide in 1993 while working in the White House spawned conspiracy theories. Politico obtained from the National Archives copies of Kavanaugh's notes on interviewing a Park Police sergeant during the Foster investigation who described the body.
"Arm flaccid. Blood moist on face. Not much rigor. Blood starting to congeal," Kavanaugh's handwritten notes say. "When body rolled, still flaccid....May not be dead that long....Puddle of blood c/head about size of hands....Reached behind head & felt exit wound - felt mushy."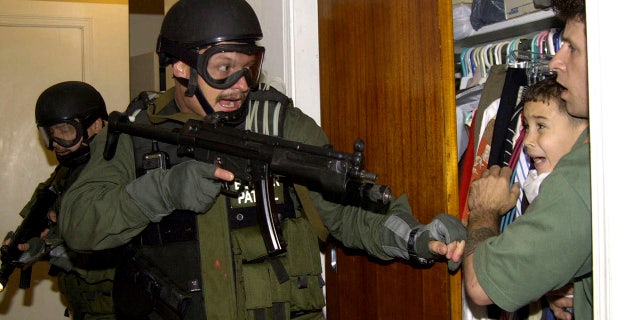 After leaving Starr's team, Kavanaugh worked in private practice, where in 2000, he worked pro bono on the legal team for the Miami family of Elian Gonzalez, who wanted the 6-year-old boy to be allowed to stay in America. Gonzalez in 1999 was found by fishermen off Florida's coast, after his mother and other adults died fleeing Cuba.
After rescued, Gonzalez's father wanted him returned to Cuba. The case captivated the country, and culminated with Clinton's Attorney General, Janet Reno, ordering federal agents to take custody of Gonzales and return him to his father.
It's unclear what more could emerge as senators dig into Kavanaugh's record. According to The Hill, the National Archives and Records Administration has the files documenting his time with Starr. A NARA official told The Hill roughly 20,000 pages of attorney work files have not yet been released.
Records on his years with the Bush White House are at the Bush library, overseen by the National Archives.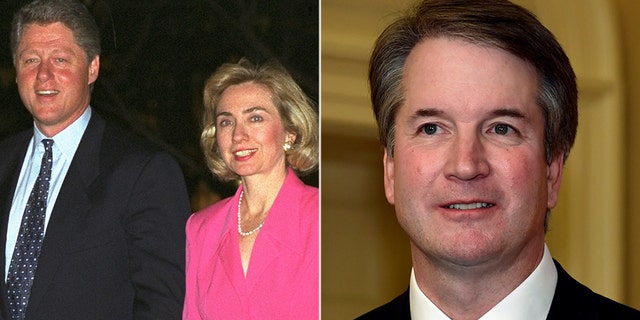 The pursuit of all these records could draw out the confirmation process, despite Republican hopes to confirm the judge by the beginning of the Supreme Court's term in October. Lawmakers are also reviewing his deep record of opinions while on the D.C. federal appeals court, with Democrats particularly focusing on issues like gun control and abortion amid concerns he would tilt the high court further to the right. Some Democrats have already announced their opposition.
Meanwhile, Kavanaugh has been busy making the rounds at the Capitol, meeting with lawmakers on the Senate Judiciary Committee.
Texas GOP Sen. Ted Cruz, a member of the committee, announced Tuesday that he planned to vote for his confirmation after meeting with Kavanaugh.
"Despite Senate Democrats' best efforts to demagogue this nomination, they will be unsuccessful," Cruz said in a statement. "As a member of the Senate Judiciary Committee, I look forward to supporting his nomination, and am confident that the Senate will move swiftly to confirm Judge Kavanaugh in the coming months."
Fox News' Nicole Darrah contributed to this report.