Clinton and Trump hope to solidify lead during Tuesday night's primaries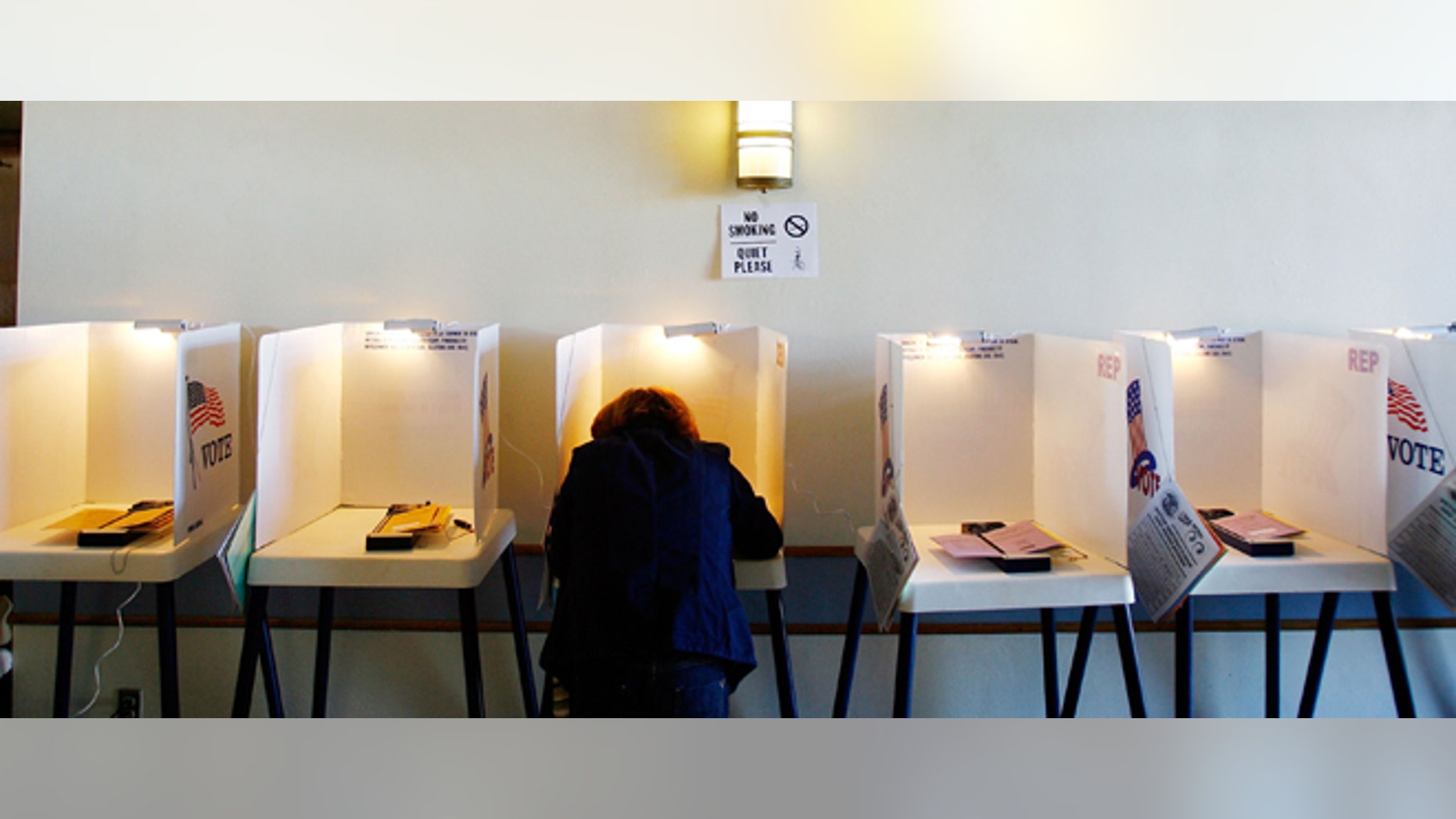 Hillary Clinton is hoping Tuesday's five-state primaries will essentially render her the inevitable Democratic presidential nominee.
She is running in those states with 82 percent of the delegates needed to win her party's nomination already hers. While she can't win enough delegates to officially knock her rival Sen. Bernie Sanders of Vermont out of the race this week, with strong primary results on Tuesday she can erase any lingering doubts about her standing.
Including superdelegates, Clinton now leads Sanders 1,946 to 1,192, according to a count by The AP.
The Republican side is more fluid, though Tuesday's primaries in Pennsylvania, Connecticut, Rhode Island, Maryland and Delaware are seen as a likely sweep for Donald Trump.
The businessman is the only one left in the race who can reach the 1,237 delegates needed to clinch the nomination before the convention, but he could very well fall short, pushing the nominating process to the party's July gathering in Cleveland.
Texas Sen. Ted Cruz and Ohio Gov. John Kasich are now joining forces to try to make that happen. Their loose alliance marks a stunning shift in particular for Cruz, who has called on Kasich to drop out of the race and has confidently touted the strength of his convention strategy.
Under their new arrangement, Kasich won't compete for votes in Indiana, allowing Cruz to take Trump on head to head in the state's May 3 primary. Cruz will do the same for Kasich in Oregon and New Mexico.
Of five states holding their primaries Tuesday, Pennsylvania has the largest Latino population – 834,000, making them 7 percent of the state's residents. Roughly 440,000 are eligible to vote, according to Pew Research Center.
About 540,000 Hispanics reside in Connecticut, making them 15 percent of the state population. Some 280,000 of them are eligible to vote. Nearly 148,000 live in Rhode Island, where they are 14 percent of the population. Nearly 70,000 are eligible voters.
Maryland is home to 556,000 Latinos, who are 9 percent of the population. Nearly 200,000 are eligible to vote. The Hispanic population in Delaware numbers 83,000, making them 9 percent of the population. Some 40,000 qualify to vote.
Sanders' camp is sending mixed messages about the campaign going forward if Clinton has significant victories in all five states.
One top Sanders adviser suggested a tough night would push the Vermont senator to reassess his bid, but another vowed to fight "all the way to the convention."
Clinton was already looking past Sanders, barely mentioning him during recent campaign events. Instead, she deepened her attacks on Trump, casting the billionaire businessman as out of touch with Americans.
"If you want to be president of the United States, you've got to get familiar with the United States," Clinton said. "Don't just fly that big jet in and land it and go make a big speech and insult everybody you can think of."
Of the 384 delegates up for grabs in the Democratic primaries, 210 are in Pennsylvania, which has a large Latino population, including one of the largest Puerto Rican communities on the U.S. mainland. The state's Latinos seem to favor Clinton, a scenario that has played itself elsewhere in the nation.
"If you look at where Puerto Ricans are, Clinton does very well among that group," said political consultant Norman Bristol, a Puerto Rican from Pennsylvania, to The Hill. "Not only is she well known, also Puerto Ricans really like her. She was good to the Puerto Rican community in neighboring New York when she was senator, and her husband is a former president who is well liked in the community."
Sanders' campaign has made efforts to reach out to the state's Latinos, but some say the overtures started too late.
Republicans have 172 delegates up for grabs.
The Associated Press contributed to this report.
Like us on Facebook