Clash looms as Puerto Rico prepares to send reps to Washington, after statehood vote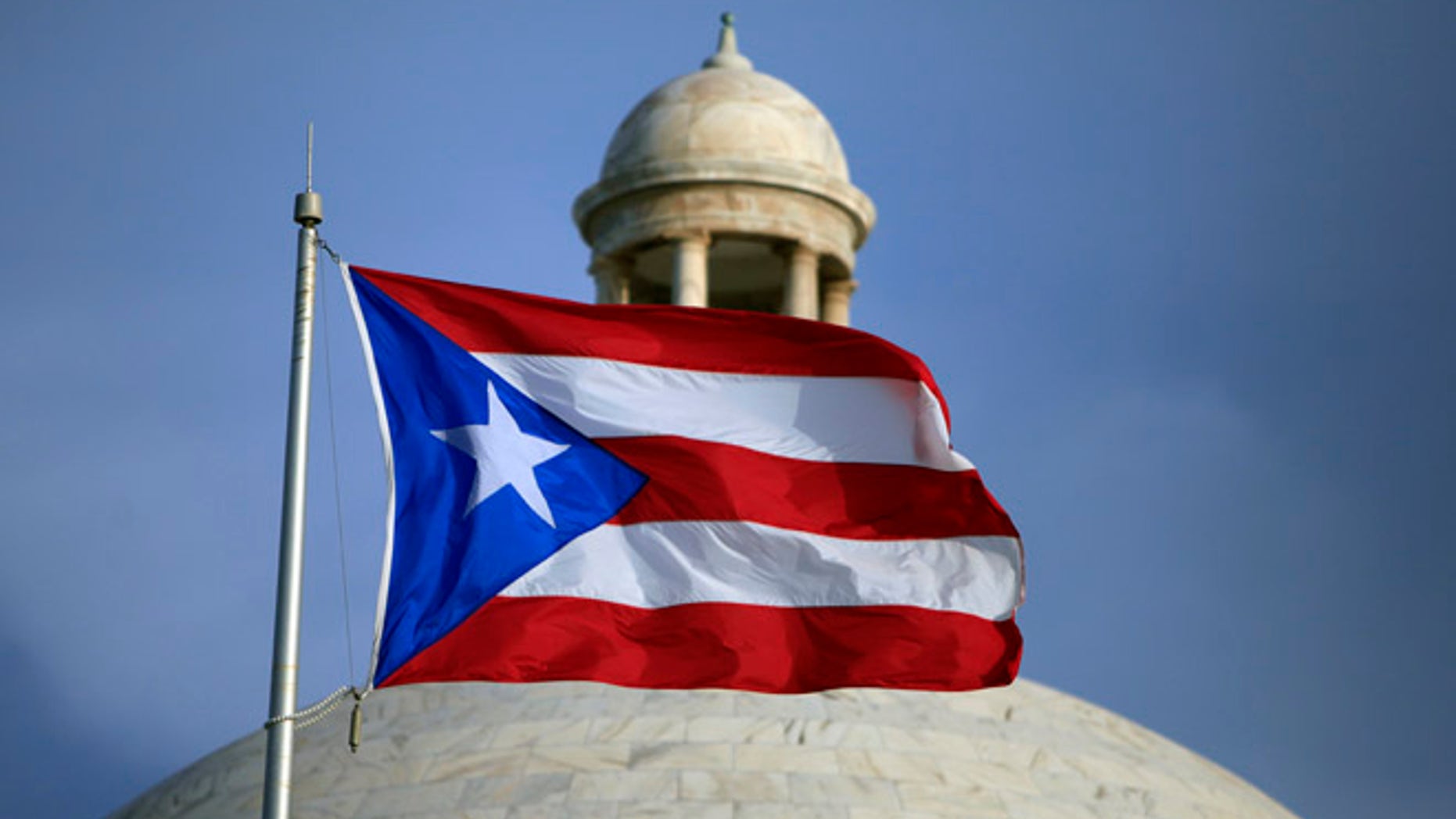 Congress has not formally recognized Puerto Rico's vote for statehood, but that isn't stopping the territory's political leaders from gearing up for a Capitol Hill clash with plans to dispatch representatives to Washington.
Gov. Ricardo Rosselló on Monday began naming those representatives – a list that eventually will include two senators and five congressmen – with the intent of seating them in Congress.
The move stems from a law he signed on June 5 known as the "Equality Plan," which calls for Puerto Rico to send representatives to Congress. The candidates would need approval from Puerto Rico's legislature and would have to be bilingual residents of the island as well as U.S. citizens.
Puerto Rico residents reinforced the push with a non-binding vote for statehood on June 11. Resident Commissioner Jenniffer González-Colón – Puerto Rico's non-voting representative in Congress – called the 97 percent vote a "clear mandate" for statehood in a statement from her office.
Puerto Rico, however, would need the support of Congress and the president to become a state. And without that recognition, the move to seat 'representatives' is dicey.
Statehood advocate and former Puerto Rico Gov. Luis Fortuño told Fox News that the push to send "shadow Members of Congress" is likely to hit roadblocks.
"Since Puerto Rico is not a state of the union yet, they can't be seated," Fortuño said in an email.
However, he said the voice of Puerto Rico voters needs to be heard and expressed hope that the arrival of representatives in D.C. boosts momentum for statehood recognition.
"Their presence in DC may commence a process that could end up in legislation or another vote," he said.
The statehood push already has become a political football in Washington, with several Democratic officials backing the movement.
"This is now a matter of civil rights and equality," Rep. Darren Soto, D-Fla. said in a statement. "These Americans serve in our military, pay federal taxes, and meet their obligations as citizens, and Congress should respect their wishes."
Democratic National Committee Chairman Tom Perez, the first Latino elected chairman of the DNC, also is endorsing the push.
Gonzalez proposed a bill that calls for the president to issue a proclamation recognizing Puerto Rico as the 51st state. The bill has attracted 95 Democrats, 14 Republicans, and one independent as co-sponsors, but no votes have been scheduled.
Rep. Don Young, R-Alaska, and Soto also are working on a statehood bill after their travel to Puerto Rico to observe the recent referendum.
For now, Puerto Rico is only represented by the resident commissioner, who can weigh in on bills but cannot cast official votes.
The "Equality Plan" is another component Puerto Rico leaders hope to use toward gaining representation. "This law is one of the tools that we will utilize to validate the majority claim of the people of Puerto Rico in favor of decolonization of the island," Rosselló stated in a press release.
But the political status of Puerto Rico has been undermined by its financial crisis. Despite the fiscal plan imposed upon the island to restructure over $70 billion of public debt, the situation has yet to show signs of improvement. This, combined with an expectation that the territory's admission would bolster Democratic numbers in Congress, leaves little incentive for majority Republicans to endorse statehood.
The territory currently has an annual per capita income of $19,000. The two most recent states to join the United States – Alaska and Hawaii – saw a significant rise in income after joining.
Some government officials, though, are skeptical of the movement and its supposed benefits. Former Gov. Aníbal Acevedo-Vilá wrote a column for The Hill discrediting the referendum for its historically low voter turnout and saying statehood is not the answer.
"For economic, identity and cultural reasons, statehood is a bad proposition for both Puerto Rico and the United States, and Puerto Ricans know that," Acevedo-Vilá wrote. "It is time to move on and look for a different mutually beneficial alternative to solve the colonial status of Puerto Rico."
The Puerto Rico statehood push is not new. In a previous 2012 referendum, statehood won by 61 percent.
"I hope Congress and the administration will listen to those voices and enable Puerto Rico to become the 51st state. Its people — already American citizens — deserve full and equal representation in the Congress and equal treatment by federal agencies," House Minority Whip Steny Hoyer, D-Md., said.