Cities carve out exemptions to minimum wage for unionized businesses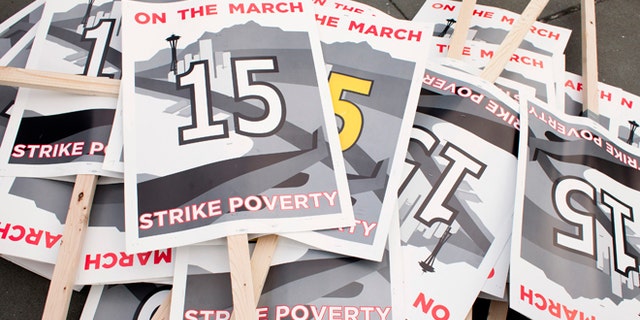 Many of the minimum wage laws passed in recent years, including in major cities such as Los Angeles, San Francisco and Chicago, include waivers allowing unionized businesses to pay their employees below the minimum.
The waivers in effect make unionizing workers a low-cost option for businesses unwilling or unable to pay the new minimum wage, which in cities such as San Francisco and SeaTac, Wash., which also has a waiver, will climb as high as $15 an hour when fully phased in. In those cities, businesses can sign a collective bargaining agreement with a union that sets the wages below the local minimum.
Similar waivers were included in recent minimum wage increases in Long Beach, San Jose, Richmond and Oakland, Calif., as well as Milwaukee County, Wisc. according to a study by the U.S. Chamber of Commerce, titled "Labor's Minimum Wage Exemption." In addition, the Washington, D.C., Council passed a minimum wage ordinance last year that included a union waiver, but Mayor Vincent Gray vetoed it. Later that year, Gray and council approved an increase without the union waiver.
The waivers are a good deal for the business, which gets lower labor costs, and the union, which gets more members. It's not such a good deal for the workers, though, since they would be paid less than the minimum wage and would be obligated to join the union and pay it membership dues or, if they decline to join, at least pay it a representation fee.

Read more on WashingtonExaminer.com