CIA Director Mike Pompeo discussed imprisoned Americans with Kim Jong Un, report says
CIA Director Mike Pompeo and dictator Kim Jong Un reportedly discussed the three Americans currently held in North Korea when the two met over Easter weekend.
President Donald Trump hopes the Americans would be released soon, a senior White House official told the Associated Press on Wednesday on condition of anonymity.
Trump-- who was alongside Japanese President Shinzo Abe-- said at a press conference the U.S. and North Korea were negotiating their release. Trump had said he thinks "there's a good chance of doing it" around his potential summit with Kim.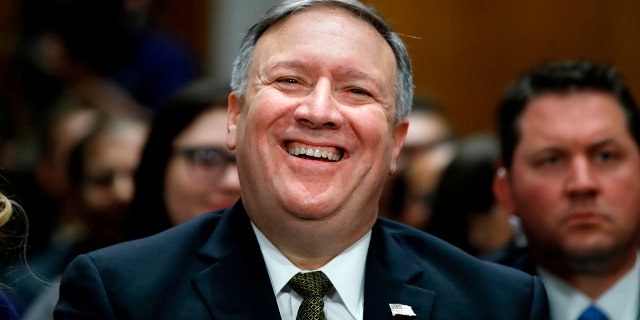 "We are doing out very best," Trump said.
Kim Dong Chul, a South Korean-born businessman and naturalized U.S. citizen, has been held in North Korea since October 2015 over alleged espionage, according to BBC.
Kim Sang-duk, also known as Tony Kim, has been held since April 2017 and was arrested before boarding a flight from Pyongyang for allegedly trying to undermine the country's government, according to Reuters.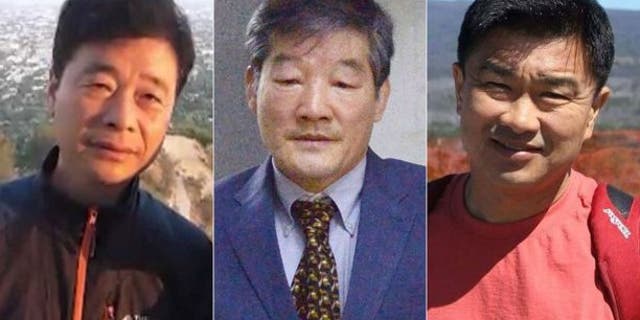 Kim Hak-song was arrested in May 2017 over alleged "hostile acts" against the country, according to BBC.
Trump also pledged to free Japanese citizens who have been abducted and held captive by North Korea, saying that he had "made a promise" to Abe and knew the issue was "one of the truly most important things on Shinzo's mind."
North Korea released American Otto Warmbier in June 2017 while he was in a coma. He died shortly after returning to the U.S.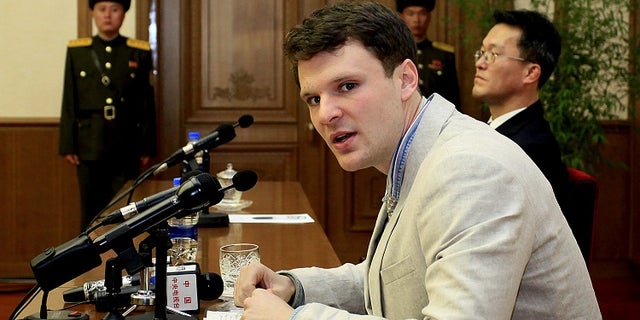 Warmbier's parents said their 22-year-old son had mangled teeth and was jerking violently on a stretcher with a feeding tube coming from his nose when they saw him.
A coronor's report released in September 2017 said that Warmbier had at least 10 "small scars" on his body and his death was caused by a head injury.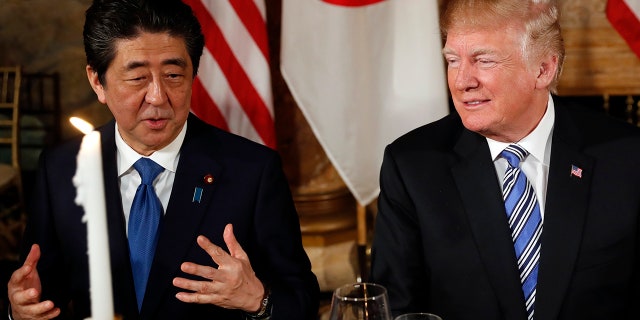 Trump said he would not hesitate to walk out of a planned summit meeting with Kim "if I think it's a meeting that is not going to be fruitful."
"If we don't think it's going to be successful, we won't have it. If I think it's a meeting that is not going to be fruitful, we're not going to go. If the meeting when I'm there is not fruitful, I will respectfully leave the meeting," he said.
Trump spoke one day after it was revealed Pompeo had met with Kim in an effort to lay the groundwork for a potential meeting between the two. Trump has said it could take place by early June.
Fox News' Samuel Chamerlain and the Associated Press contributed to this report.