CIA boss expects Russia will try meddling in US midterm elections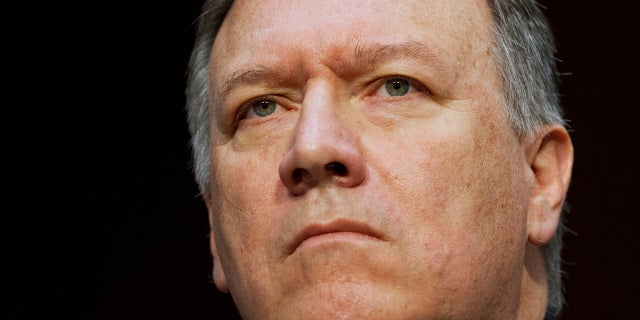 CIA Director Mike Pompeo said the U.S. electoral process still remains susceptible to future interference by Russia -- and it's likely the Kremlin will try to meddle in U.S. midterm elections later this year, according to a report out Monday.
"I have every expectation that they will continue to try and do that," Pompeo told the BBC about the 2018 midterms. "But I'm confident that America will be able to have a free and fair election, (and) that we will push back in a way that is sufficiently robust that the impact they have on our election won't be great."
Although information provided to the Kremlin by the CIA has helped counterterrorism efforts — such as thwarting a planned terror attack in St. Petersburg in December — he said he hasn't seen any evidence that Russia has backed down from its plots of subversion. "I haven't seen a significant decrease in their activity," Pompeo said.
He added the intelligence community — which has said that it believes Russia interfered in the 2016 U.S. presidential election — has been involved in identifying the forces behind subversive activity, using technical means to suppress it and trying to deter Russia, the BBC reported.
"We are the world's finest espionage service," Pompeo said. "We are going to go out there and do our damnedest to steal secrets on behalf of the American people. And I wanted to get back on our front foot."
Congress also recently responded to Russia's mounting destabilization activities in the U.S. and worldwide.
A report commissioned by the top Democrat on the Senate Foreign Relations Committee is the first from Congress to comprehensively detail Russian efforts to undermine democracies since the 2016 American presidential election.
Sen. Ben Cardin of Maryland said in early January that the roughly 200-page report is built on both Republican and Democratic ideas, and he commissioned it to show Americans the scope of efforts by Russian President Vladimir Putin to undermine democracy.
"We knew after the 2016 elections that we were vulnerable, but the 2016 elections were just a small part of Russia's overall design, Mr. Putin's design to try to compromise democratic institutions," Cardin said at the report's public release at The German Marshall Fund of the United States, a Washington-based think tank focused on European and North American cooperation.
Senate Foreign Relations Committee Chairman Bob Corker, R-Tenn., said last July there was "no doubt" that Russia was trying to influence the 2016 election.
The Associated Press contributed to this report.