Christie sets ambitious agenda in New Jersey amid 2016 speculation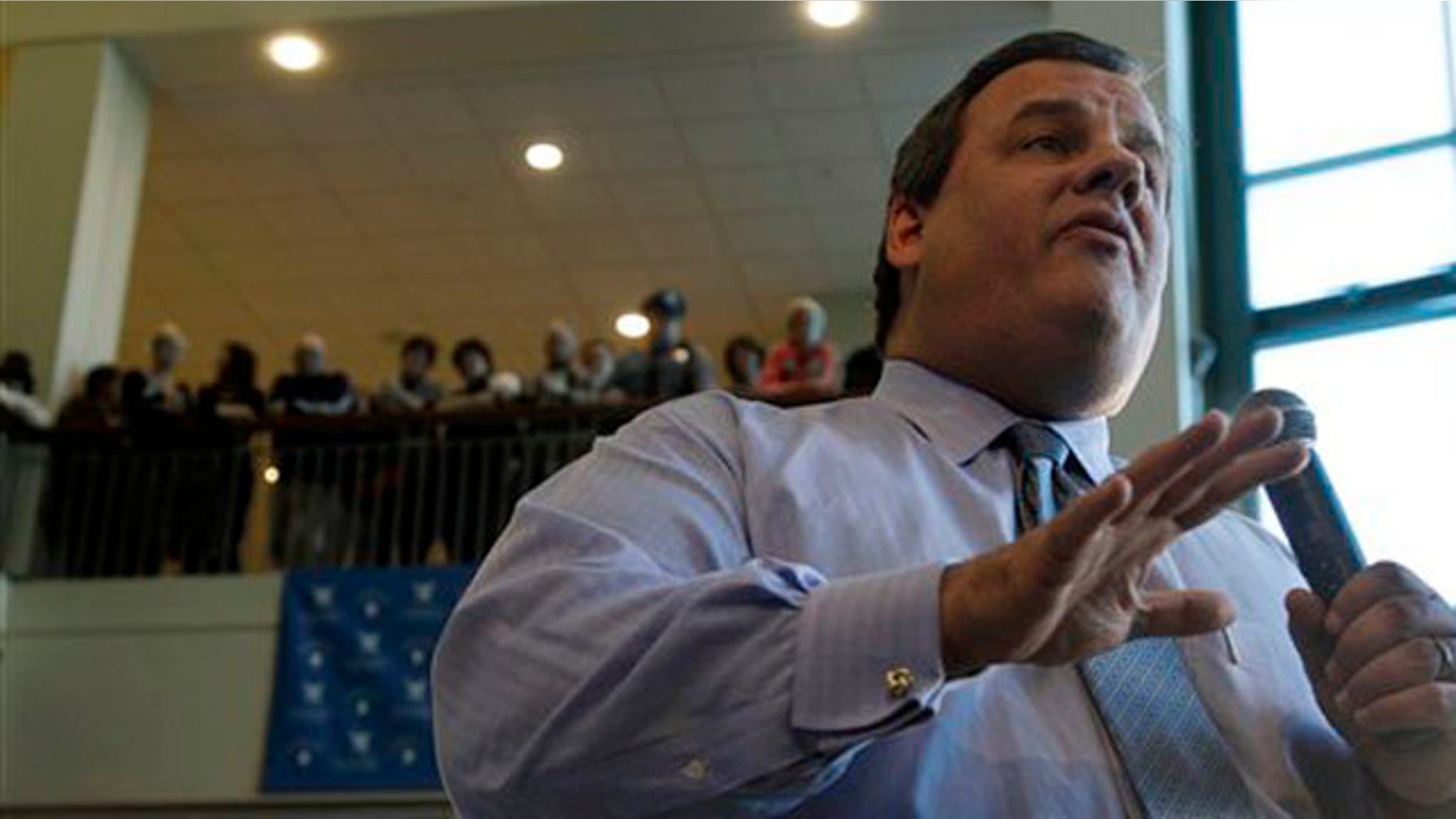 After tackling pensions and health care benefits, Chris Christie is setting his sights on taxes and education reform -- all as the New Jersey governor signals interest in a 2016 presidential run despite sitting out this year's race.
Christie, who is getting a taste of presidential politics this season as a high-profile surrogate for Mitt Romney, used his State of the State address earlier this week to unveil his ambitious plans, as he heralded the arrival of the "New Jersey comeback."
Whether or not the state is experiencing a renaissance, the charismatic and YouTube-ready governor may still be poised to use New Jersey as a lab of sorts for some of his party's boldest ideas. Should his experiments succeed, there's little question the notches on his political belt will serve him well in a presidential run.
"It's hard to run for national office if you've had an unsuccessful governorship," said Larry Sabato, director of the University of Virginia Center for Politics. "(Christie is) moving toward accomplishing a great deal in the first term."
Asked whether Christie is likely to mount a presidential run in 2016, should President Obama win this fall, Sabato said: "Yes, yes and yes."
Christie, who turned down appeals to run in 2012, signaled in an interview with Oprah Winfrey last week that he's got his eye on the next cycle. Though it depends on how things turn out this fall, Christie said he'd be "much more ready four years from now."
Christie, in an interview on Fox News, downplayed the idea of him settling for vice president -- should Romney win the nomination and ask him to join the ticket.
"I don't think I have the personality to be vice president," Christie said. "Certain people are good at being number two and certain people are better at being number one."
On the question of a presidential run, he dismissed the idea that his time with Romney is schooling him on the ins and outs of the trail. "I don't think I have an idea of what it's like to run for president any more now than I did before," he said.
Christie said he expects to be governor after Election Day.
In that role, Christie is pushing for a host of new changes. Last year, he was able to push through legislation that raised the retirement age for future state workers, increased the amount workers pay for health insurance and made other changes to curb costs.
In his address Tuesday, Christie called for a 10 percent, across-the-board income tax cut. He also proposed restoring a tax credit for low-income residents, which he earlier had taken away.
But the most detailed proposal concerned tenure reform. He called for a new evaluation system, one which would allow schools to strip tenure for poor-performing teachers and grant it to those who do well. And he called for ending what's known as "last in, first out" -- a policy that in practice hits newly hired teachers with layoffs before more senior teachers.
But Christie still faces a Democrat-controlled legislature in Trenton, and powerful unions.
Skepticism was widespread over his Tuesday speech.
John Wisniewski, chairman of the state Democratic party, accused Christie of blocking his party's proposals to spur job creation -- the state's unemployment rate is at 9.1 percent, above the national rate. Wisniewski also pushed back on the governor's call for a sweeping income-tax cut, with the state's fiscal house hardly in order. The state's bond rating was downgraded by Fitch last summer.
"For all his rhetoric about responsible budgeting, he has set New Jersey on an unsustainable fiscal path," he said in a statement. "To suggest to the people of New Jersey that we may be able to afford tax cuts in light of our approaching fiscal crisis is the height of irresponsibility. ... At a time when New Jersey needs a leader, we have a showman."
The Star-Ledger wrote in an editorial that while Christie has curbed the growth of property taxes, the state still has the highest property taxes in the country. "A real 'comeback' would be property tax bills that actually got smaller," the paper wrote.
Still, Christie could simply blame political opponents if his tenure proposal and others don't work out. Sabato said the governor can at least claim he made progress. But he said Christie's gotten a taste of national politics, "and he likes it."