Christie blasts critics comparing him to segregationists for wanting vote on same-sex marriage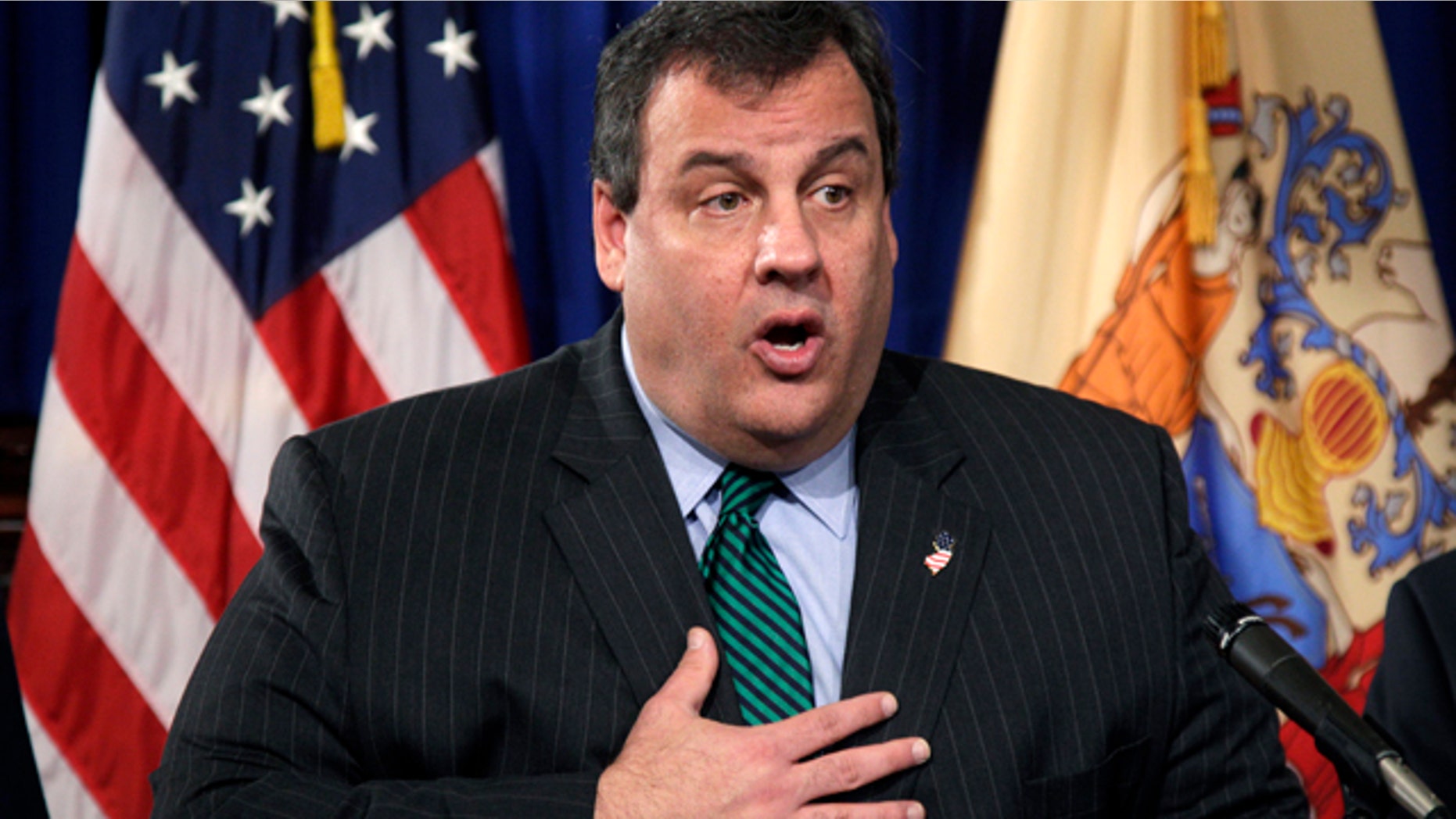 New Jersey Gov. Chris Christie fired off a scathing retort Monday to critics who compared him to segregationists of the Deep South, calling one opponent a "numbnuts" for misconstruing Christie's statement comparing the opportunity of a vote on same-sex marriage to the civil rights era.
As the General Assembly's Democratic majority pushes legislation for a same-sex marriage bill, Christie has vowed a veto, arguing he would rather put the question to voters in November. In so doing, he said that advocates of same-sex marriage should be glad that voters have the freedom today to decide for themselves about such laws.
"I think people would have been happy to have a referendum on civil rights, rather than fighting and dying in the streets in the South," Christie said after an event in Central Jersey.
For that, Christie was excoriated by black leaders as well as Assemblyman Reed Gusciora, a white, openly gay Democrat.
Newark Mayor Cory Booker said baseball great Jackie Robinson would not have had the opportunity to break the sport's color barrier had the matter been put to a vote, and the mayor himself would not have had the opportunity, years later, to be elected to lead New Jersey's largest city. Assembly Speaker Sheila Oliver said many felt the sting of Christie's comment.
Georgia Rep. John Lewis, a titan in the civil rights movement, also came to Trenton on Monday to pound the governor.
"I've said over the years that I fought too long and too hard against discrimination based on race and color not to stand up and speak out against discrimination based on sexual orientation," Lewis said.
But Christie, who blasted critics for suggesting that he misunderstood history enough to suggest that the civil rights movement of 50 years ago could have been put to a referendum in Alabama, said the charge could only be misinterpreted by those "desperately" trying to change the topic.
Suggesting he may have spoken "inartfully" last week, Christie then called Gusciora a "numbnuts" for trying to compare him to segregationist-era Alabama Gov. George Wallace and Georgia Gov. Lester Maddox.
"What I said was I'm sure that civil rights advocates would like to have had this as another option but it was not available to them and the reason it wasn't -- although I didn't say this -- was because the political climate wasn't advantageous to even consider doing this," Christie told NJ.com and other reporters who attended the Statehouse briefing.
"Yet you have numbnuts like Reed Gusciora, who put out a statement, you know, comparing me to George Wallace and Lester Maddox. Now, you know, come on guys at some point you have got to be able to call BS on those kinds of press releases. There are any number of you in this room who may have quarrels with my policies, but George Wallace and Lester Maddox, you know, I don't think they were advocating for urban education in their time in office. So I think we have a pretty good distinction there," he said.
Asked about Lewis' appearance in the city, Christie said: "Congressman Lewis is an American hero. Any time he wants to come to New Jersey, he will be welcomed with open arms. He led an extraordinary movement at great personal risk and sacrifice to himself."
Christie said he would have cleared his calendar if Lewis had asked to meet with him.
In a statement released Monday, Gusciora said the governor "constantly reverts to name-calling when he is unable to address issues on their merits."
"The fact is the governor's opposition to the civil right of marriage equality is comparable to others who opposed other civil rights. If he doesn't like the comparison, then he should change his position on marriage equality and sign the bill into law," he said.
Democrats have resurrected gay marriage as a priority issue after failing two yearsa ago to pass a similar bill while while a Democratic governor, Jon Corzine, was in office. Christie, a Catholic, has repeatedly called for the issue to be decided by popular vote.
An Assembly panel will consider the bill Thursday. A Senate panel forwarded it in a party-line vote last week, with no Democrats voting against it and no Republicans voting for it. It must clear both houses before being forwarded to Christie.
The Associated Press contributed to this report.