Chris Christie to appear in court over misconduct complaint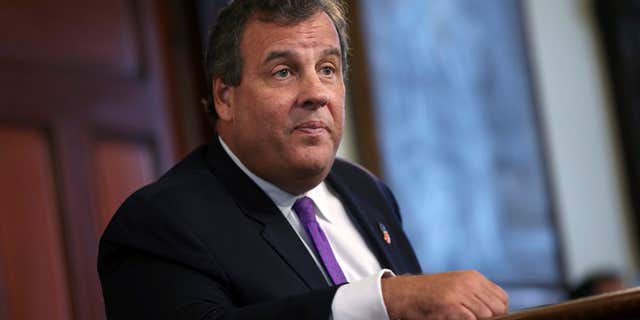 TRENTON, N.J. – New Jersey Gov. Chris Christie's court date to answer a citizen's complaint that he failed to put a stop to the closure of lanes at the George Washington Bridge in 2013 has been moved to Nov 23.
Documents filed in New Jersey Superior Court Monday and publicized Wednesday show Christie's attorney agreed the Republican governor's first appearance would be Nov. 23, rather than Oct. 24 in Hackensack.
The document was signed by Christie attorney Craig Carpenito, assistant prosecutor John Higgins as well as Judge Roy McGeady. Carpenito did not immediately return a request for comment.
Christie has denied any wrongdoing and has not been charged in what federal prosecutors say was a political payback scheme. Two of Christie's former aides are on trial in the matter.
The complaint, filed by retired Teaneck firefighter William Brennan, alleges Christie "knowingly refrained from ordering that his subordinates take all necessary action to re-open local access lanes" from Fort Lee that had been "closed with the purpose to injure Fort Lee Mayor Mark Sokolich" for not endorsing Christie's re-election bid.
The complaint claims residents were "deprived the benefit and enjoyment of their community."
Christie's office has called Brennan a "serial complainant with a history of abusing the system."
Carpenito earlier told the judge that the complaint was "intentionally misleading" and that what Christie knew about the closures was already thoroughly investigated.
Official misconduct is considered a second-degree offense in New Jersey and carries a possible sentence of five to 10 years. An initial court appearance originally was set for next week. The new date is the day before Thanksgiving.
Three investigations into the scandal did not find evidence Christie authorized or knew about the lane closures. Federal prosecutors did not charge Christie after their investigation, a Democrat-led legislative panel failed to find evidence linking the governor to the plot and a 2014 taxpayer-funded report found the governor wasn't aware of the September 2013 closures until afterward.