Chicago poised to require breast-feeding rooms at airports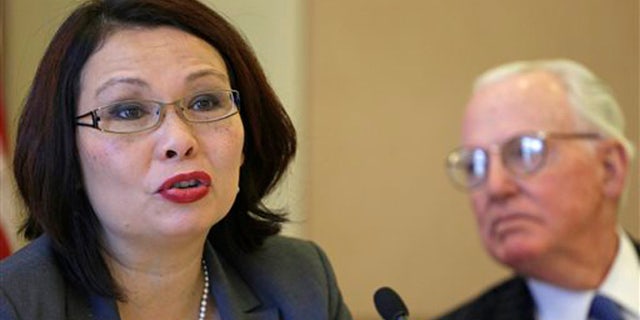 NEWYou can now listen to Fox News articles!
CHICAGO – City Council members recommended Friday that lactation rooms be placed in every terminal at Chicago's two major airports, a move that one alderman said could help make it the nation's "most breast-feeding friendly" city.
The vote by the council's finance committee came after Chicago Aviation Commissioner Ginger Evans promised to install three lactation rooms at O'Hare International Airport by the end of the year, regardless of whether the ordinance passes. One such room already is in place at O'Hare and another at Midway International Airport.
The full City Council is expected to consider the measure in September.
California Gov. Jerry Brown last year signed a measure to require that major airports offer a private room for mothers to breastfeed and pump milk. In May, Illinois state lawmakers sent similar legislation to Gov. Bruce Rauner's desk that would require major airports to have lactation rooms by 2017.
U.S. Rep. Tammy Duckworth of Illinois introduced a measure in Congress that would require large and medium airports to provide lactation rooms.
During the council meeting Friday, Duckworth, several aldermen and doctors voiced their support for the rooms, arguing breast-feeding is medically beneficial for mothers and infants. It also helps working mothers who have found that the lack of such rooms make it extremely difficult to travel for their jobs, they said.
"It is striking to me that all airports have smoking lounges but only 8 out of 100 have breast feeding lounges," said Duckworth, referring to a study by Breastfeeding Medicine that found just eight out of 100 airports surveyed "provided the minimum requirements for a lactation room."
Edward Burke, one of the aldermen who proposed the city ordinance that would take effect Jan. 1, said that he thought the legislation would help make "Chicago the most breast-feeding friendly city in America." And he suggested that the council might look to require lactation rooms at places like train stations and make it at a requirement part of the zoning process for developers asking the city to approve their plans for large buildings.