Chicago Elections Officials Weigh Hundreds of Petitions Against Emanuel Candidacy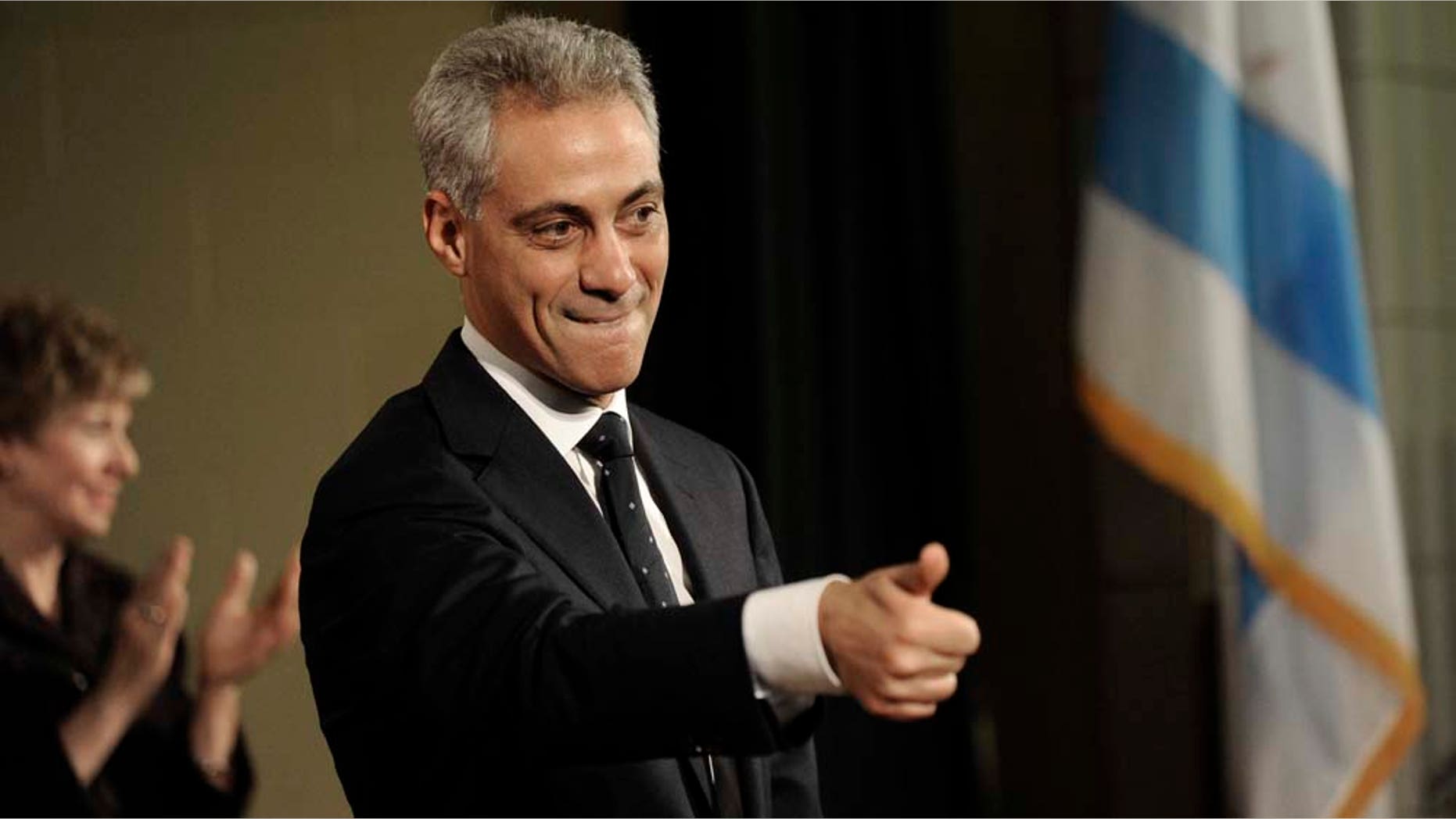 CHICAGO -- In a crowded basement hearing room, dozens of people who don't want former White House chief of staff Rahm Emanuel to be Chicago's next mayor moved ahead Monday with their efforts to keep him off the February ballot. Other candidates dropped out or were kicked out of the race.
Chicago election officials began sifting through hundreds of petition challenges to candidates in the citywide election, including more than 30 objections to Emanuel's candidacy. Opponents contend Emanuel doesn't meet the residency requirement because he lived for nearly two years in Washington before coming home after Mayor Richard Daley announced in September that he wouldn't seek a seventh term.
Meanwhile, the businessman who has been renting Emanuel's home in Chicago while Emanuel worked in Washington dropped his competing bid for mayor on Monday, citing the financial pressures of a campaign. Rob Halpin made headlines when he refused to move out of Emanuel's house until his lease was up, and then was among the 20 people to file paperwork for a chance to replace Daley.
"I have no plans to either endorse or work against any current candidates and have faith that the voters of Chicago will make the right choice in electing new leadership," Halpin said in a statement.
Halpin is expected to be a witness against Emanuel as he tries to fend off the residency challenges. Emanuel has been living elsewhere in Chicago since moving back in October after quitting his job with President Barack Obama.
Emanuel faces a crowd of motivated objectors who gathered Monday as a hearing officer for the Chicago Board of Election Commissioners laid out the schedule for dealing with their petition challenges.
"I think it's going to turn into a little bit of a circus," attorney Burt Odelson, one of the lawyer representing people who want Emanuel off the ballot, said of the process.
The hearing officer is expected to begin listening to evidence Monday after a status hearing that's scheduled for Friday. Election officials are rushing to get a decision on whether Emanuel will be on the ballot because the case is likely to end up in court before the Feb. 22 election.
In addition to questions about his residency, some objectors contend Emanuel didn't purchase city stickers required for his vehicle so therefore he owes the city money and isn't eligible to run for mayor.
Emanuel's campaign said he has had the required stickers but didn't buy one in June 2009 because the Emanuel family car was taken to Washington then and they didn't need one.
"All of this is an irrelevant diversion from what matters, which is that Rahm never abandoned his residency and has been clear that he intended to return to Chicago when his service to the president was completed," campaign spokesman Ben LaBolt said in a statement.
If Emanuel survives the challenges to his candidacy, he'll have a better position on the ballot than the No. 3 spot he won in a lottery last week. The little-known candidate who won the No. 2 spot was kicked off the ballot Monday. That means Emanuel would be No. 2 behind U.S. Rep. Danny Davis, who won the top spot.
Other candidates for mayor include former U.S. Sen. Carol Moseley Braun, former Chicago school board president Gery Chico, City Clerk Miguel del Valle and state Sen. James Meeks, the pastor of a South Side megachurch.