Cheney: Clinton Could Work Better With Republicans Than Obama in White House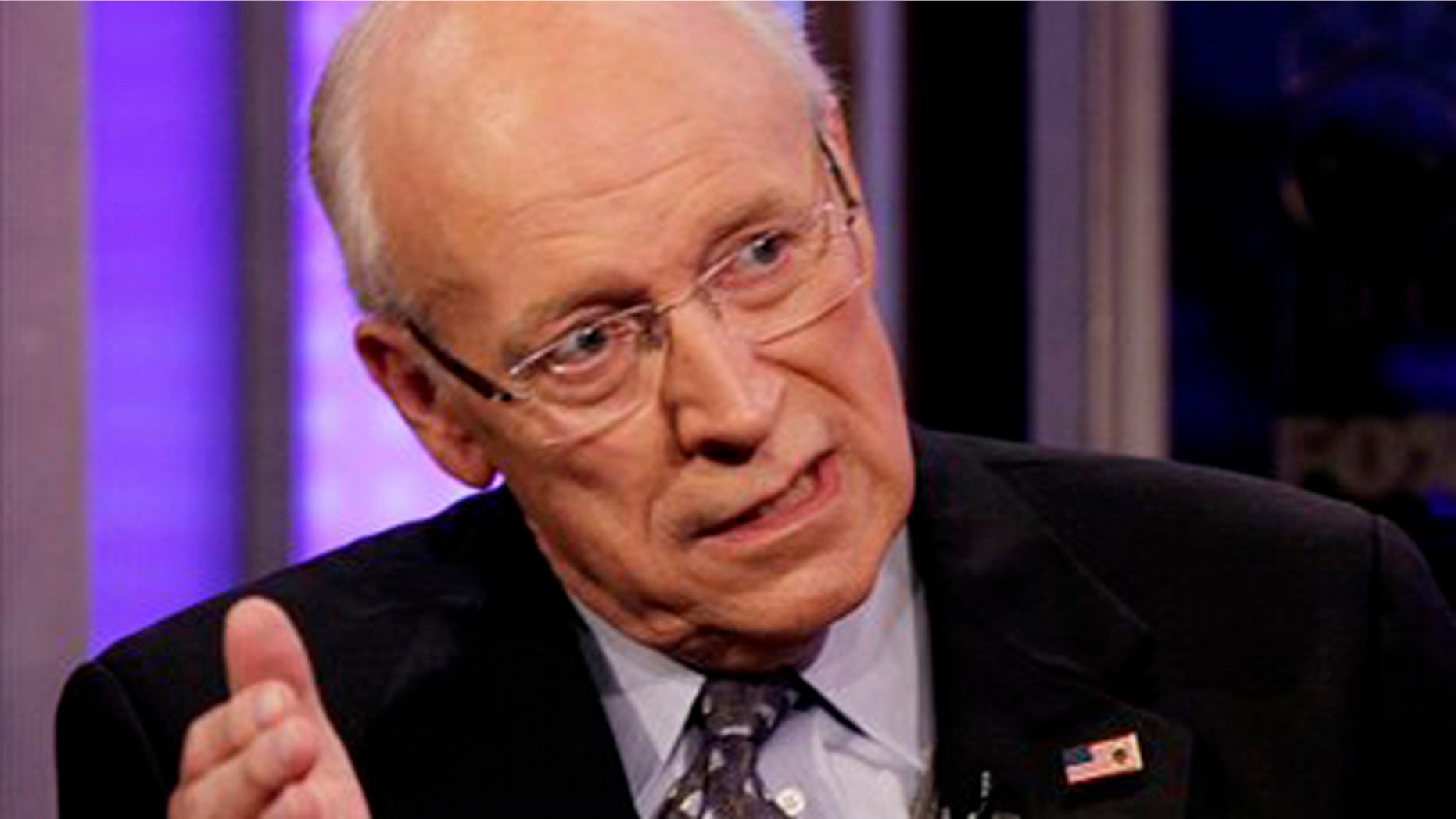 Former Vice President Dick Cheney said Sunday that Hillary Clinton might have been better at building bridges with Republicans if she were in the White House than the current president, as he gently egged on the secretary of state to challenge President Obama for his party's 2012 nomination.
Cheney, speaking on "Fox News Sunday," would not go so far as to say Clinton would have made a better president. But, citing a litany of complaints about Obama's approach to the economy, the former vice president said "she might have been easier for some of us who are critics of the president to work with."
"I have the sense that she's one of the more competent members of the current administration," Cheney said. "And it would be interesting to speculate how she might perform."
Though Clinton and other Democrats have persistently quieted speculation that she still harbors presidential ambitions and could consider a 2012 run, Cheney said a Clinton bid "would be good for a two-party system."
"I certainly wouldn't want to discourage a good primary contest on their side," Cheney said, though he noted he'd be supporting the GOP nominee no matter what.
Cheney complained that the current president's policies have hurt the economy by loading up the private sector with regulations. He said he doesn't think the president's upcoming jobs speech is going to include measures that will "get the job done," and called for a "pro-growth policy" to get the economy moving.
Meanwhile, Cheney defended his account of the Bush administration from his new memoir, "In My Time." Cheney criticized several Bush administration officials in his book, including former secretaries of state Colin Powell and Condoleezza Rice -- both of whom have taken umbrage at Cheney's account.
Cheney, responding specifically to Powell's recent comment that Cheney just fired "cheap shots" at his former colleagues, said he takes nothing back.
Cheney had also alleged that Rice was too soft in dealing with North Korea and its nuclear program, a claim Rice said amounted to an attack on her "integrity." Cheney said Sunday that, while he wasn't impugning Rice's integrity, he believes the Bush administration ultimately became less aggressive in confronting nuclear programs in rogue states.
"I believe that we were not as effective in the second term dealing with this issue of nuclear non-proliferation as we had been during the first term," he said.
Cheney acknowledged that "perhaps my clout was diminished" in the second term. He noted that he disagreed with the administration's move to take North Korea off the list of state sponsors of terrorism. He also confirmed he was the lone voice in the Bush inner circle calling for a U.S. strike on Syria's nuclear reactor -- a strike eventually carried out by the Israelis.
While Cheney said he also wanted the Bush administration to keep the military option on the table when it came to Iran, he never actually advised former President George W. Bush to launch a strike on Iran.