Cheeky? Kucinich Sues for 'Oral Injuries' From Errant Olive Pit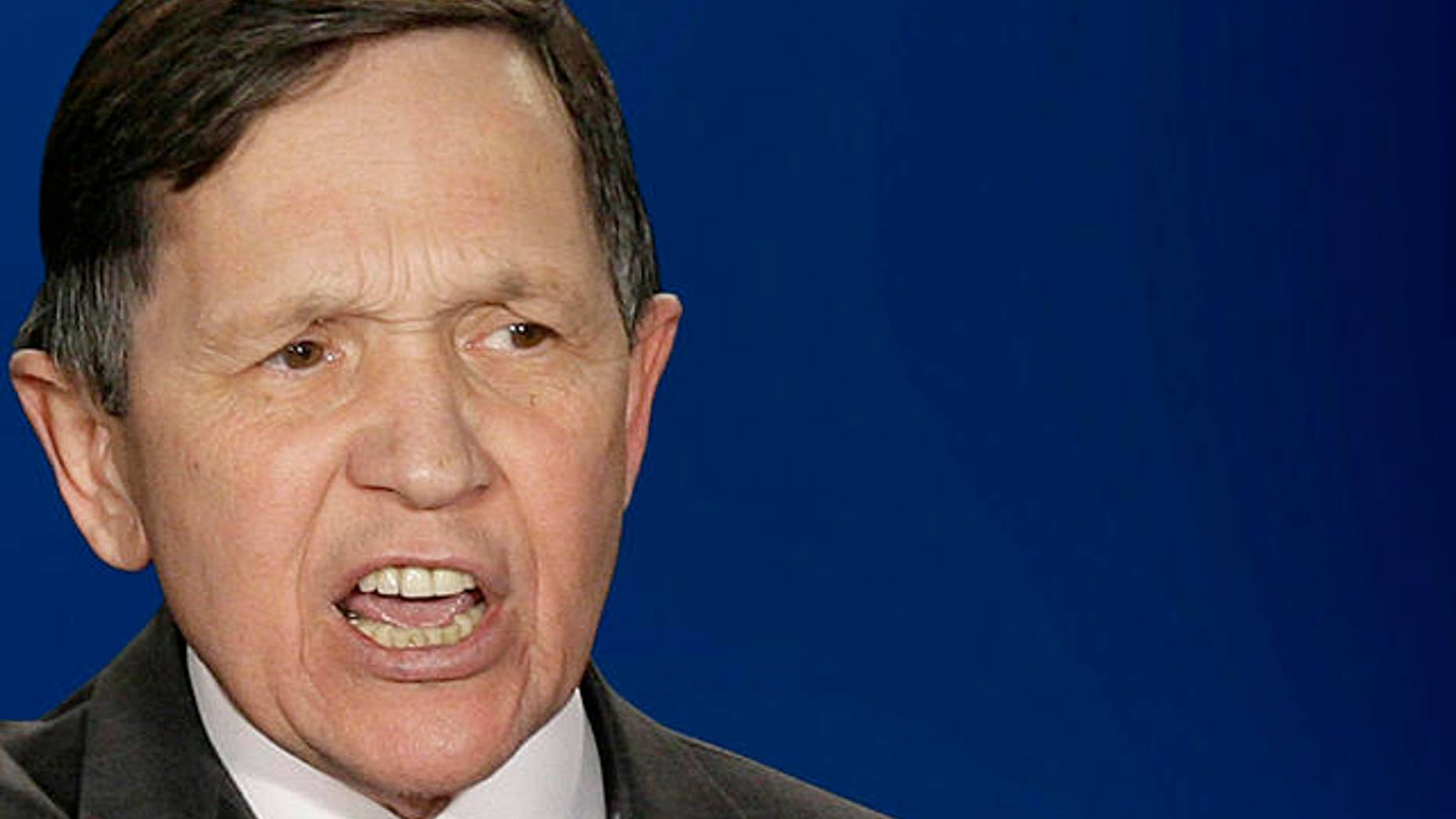 It's the pits to break a tooth while eating. Just ask Rep. Dennis Kucinich.
The Ohio Democratic representative is suing House cafeteria service providers for $150,000 for allegedly selling him a sandwich wrap with a stray olive pit in it.
Kucinich, who ran for president in 2008, said in a Jan. 3 lawsuit filed in the Superior Court for the District of Columbia that the pit caused "serious and permanent" damage to his mouth and wellbeing.
He said he is entitled to recover damages, "including but not limited to past and future dental and medical expenses, compensation for pain, suffering and loss of enjoyment and other damage."
An initial scheduling conference is set for April. The four respondents named in the case are all food service providers for Capitol Hill. The offending sandwich was purchased at the Longworth House Office Building.
According to the lawsuit, a copy of which was obtained by courthousenews.com, Kucinich is filing civil charges on two counts of negligence and two counts of breach of implied warranty.
The suit claims the sandwich wrap in question was purchased "on or about April 17, 2008."
"Said sandwich wrap was unwholesome and unfit for human consumption in that it was represented to contain pitted olives, yet unknown to plaintiff contained an unpitted olive or olives which plaintiff did not reasonably expect to be in the food prepared for him, and could not visually detect prior to consumption," the lawsuit reads.
Kucinich, who as a member of Congress receives dental coverage among the health care insurance he is entitled to receive, alleged in the suit that as a result of his consumption of the unwholesome and unfit food, the plaintiff "sustained serious and permanent dental and oral injuries requiring multiple surgical and dental procedures, and has sustained other damages as well, including significant pain, suffering and loss of enjoyment."
Asked about the suit, which cost $120 to file in the D.C. Superior Court, Kucinich attorney Andrew Young told Fox News, "This is a private matter that needs to be tried in the courts and not in the public media."