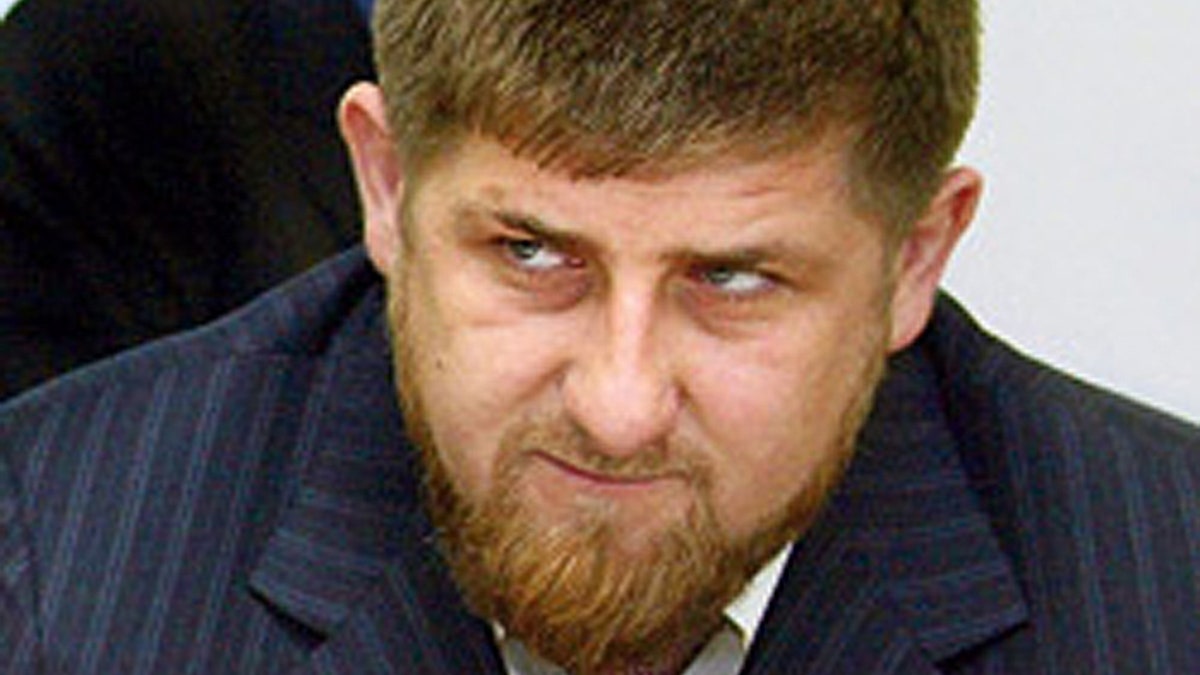 The latest recipients of an Islamic State threat are responding in kind, with Chechen leader Ramzan Kadyrov vowing that "these bastards" will be "destroyed."
Kadyrov, a close ally of Russian President Vladimir Putin, went on an Instagram rant after Islamic State posted a video threatening Putin over his support for Syria's Bashar al-Assad and vowing to liberate Chechnya. The Muslim strongman, who has fought Islamic militants in his backyard for years, seemed to take special umbrage at a threat aimed at his patron in Moscow.
"I state with full responsibility that the one who had the idea to express a threat to Russia and say the name of the president of the country Vladimir Putin, will be destroyed, where he did it," Kadyrov seethed. "I emphasize that they finish their days under the hot sun in Syria and Iraq, and in the first instant of death meet their eternal flames of Hell. Allahu Akbar!"
[pullquote]
The video that incensed Kadyrov showed Islamic State fighters cavorting around Russian fighter planes sent to Assad by the Kremlin but seized when Islamic State overran Syria's Tabqa airport.
In the video, which was posted and translated by Middle East Media Research Institute, a fighter refers to Kadyrov as a Putin puppet. Kadyrov responded on Instagram by saying "these bastards have no relation to Islam," and vowing if they try to threaten Russia or Chechnya "you will be destroyed."
"I want to remind everyone who is planning something against our country, that Russia has worthy sons, ready to fulfill any order, wring the neck of any enemy in his own lair, wherever he may be," Kadyrov wrote. "And we find ourselves with happiness ridding the world of these scum."
The threat against Russia and Chechnya came as an Israel-based intelligence news service claimed that the Saudi, British and Australian governments have "credible information" that Islamic State and Al Qaeda in the Arabian Peninsula have plans to launch a coordinated attack around the time of the Sept. 11 anniversary.
DEBKAfile reported that unnamed "counterterrorism sources" say the groups are preparing to hit in the Middle East and somewhere in western Europe. According to the site, the militants are holding off on planning an attack on the U.S. for now. ISIS operates in Iraq and Syria, while AQAP is based in Yemen.
The report comes after a second American journalist was executed by the Islamic State.
So far, U.S. officials have said they are not aware of any plots against the U.S. at this stage, though they have the potential to target the U.S. and Europe using western passport holders.
Matt Olsen, outgoing director of the National Counterterrorism Center, said Wednesday there is no indication of any Islamic State cells in the U.S., "full stop."
But he said the group poses a "multi-faceted threat to the United States."