Channeling Ocasio-Cortez, Sarah Smith hopes to upset Democratic incumbent in Washington state
Does this sound familiar?
A young political newcomer, inspired by the progressive politics of Bernie Sanders, decides to make a longshot bid for Congress by taking on a longtime, Democratic incumbent ahead of the crucial midterm elections.
It's the story of Alexandria Ocasio-Cortez, the 28-year-old Democratic Socialist candidate who burst onto the nation's political radar earlier this summer by defeating Rep. Joe Crowley in the Democratic primary for New York's 14th Congressional District.
But it's also the story of 30-year-old Sarah Smith – the progressive challenger to Washington Democratic Rep. Adam Smith in Tuesday's 9th Congressional District primary.
Smith got involved in politics during Vermont Sen. Sanders' bid for the 2016 Democratic presidential nomination and soon after began volunteering with the progressive group Brand New Congress, which asked her to run for the congressional seat. Before getting into the political arena, Smith most recently was an administrator at the garage of an auto dealer.
Brand New Congress currently endorses 13 candidates across the country – including both Smith and Ocasio-Cortez. The organization has previously endorsed 17 candidates in primaries this year, four of whom have advanced to the general election.
The younger Smith is actively using the comparison to Ocasio-Cortez in her campaign – she recently wrote on a Reddit forum, "I'm Sarah Smith and I'm running for US Congress in the 9th on the same slate as Alexandria Ocasio-Cortez" – and her platform likewise espouses single-payer health care and free public college.
"The point of government is to be able to make sure that people can choose their own fate ... it's about the government stepping in to care for the most basic needs of people, for the sick, for the people that need education," she recently told Fox News' Bill Hemmer.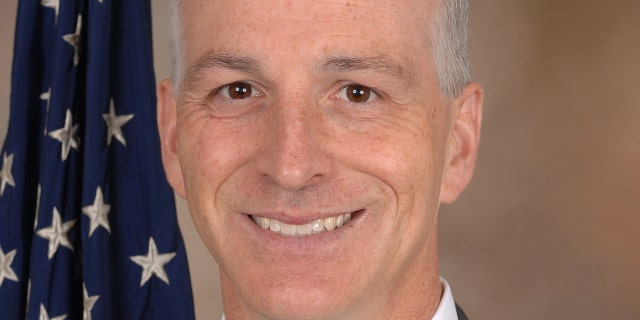 She also has banned corporate donations. "Our democracy has been reduced to an auction of our politicians because of legally protected bribery," Smith wrote on her campaign website. "This must change if we are to make progress on any issue important to everyday Americans."
According to the Seattle Times, Sarah Smith has raised about $47,000 for her campaign, almost all of which has come from small, out-of-state donors. Adam Smith, on the other hand, has raised about $600,000. Much of that haul for the ranking Democrat on the House Armed Services Committee came from the defense and aerospace industries – two of the largest employers in his district.
Their fundraising dwarfs that of the only Republican candidate in the race, Doug Basler, who has raised about $3,500 in his bid to win the heavily Democratic district.
Despite Rep. Smith's corporate fundraising and 22 years inside the Beltway, his views vary little from his challenger. He supports free public colleges and single-payer health care – co-sponsoring bills on both issues – and also supports a $15-an-hour minimum wage.
The incumbent says the race for the district that comprises parts of Seattle and Tacoma is nothing like the race Ocasio-Cortez won in New York City.
"Queens is not SeaTac or Seattle, I am not Joe Crowley, and Sarah Smith is not Alexandria Ocasio-Cortez," Smith told the Seattle Times.
He added: "You've got one candidate who's trying to hitch her star to some sort of national platform, you've got another one who's actually committed to the people that I want to represent."