Catholic Bishops Push to Keep Religious Issues at Heart of 2012 Race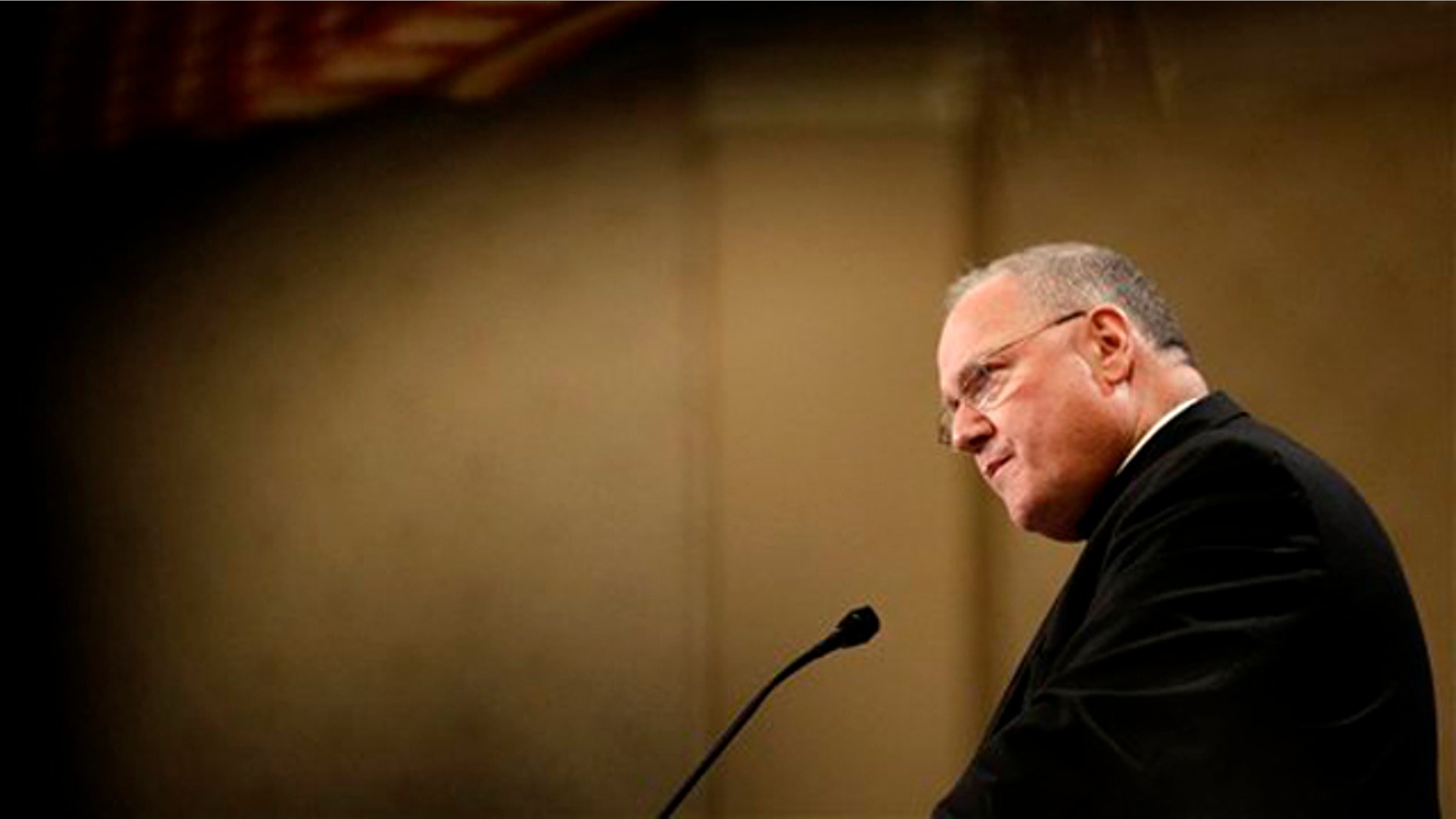 The nation's Catholic Bishops are digging in their heels in preparation for the 2012 presidential campaign, launching a campaign of their own to make the fight for "religious liberty" a priority.
The shepherds of America's 65 million Roman Catholics met this week for their fall conference, where the U.S. Conference of Catholic Bishops created a new Committee for Religious Liberty.
Father William E. Lori, bishop for Bridgeport, Conn., and chairman of the new group, told the assembled men of the cloth that "there is no religious liberty if we are not free to express our faith in the public square and if we are not free to act on that faith."
The church has been embroiled in several skirmishes with the Obama administration. Key is its fight over new proposed federal health care rules requiring birth control coverage and provisions governing how abortion is covered under the health care overhaul. Battles have also waged over adoption rules that put same-sex couples on an equal platform as heterosexual parents.
Conference President Timothy Dolan, New York's archbishop, believes the changes have raised alarm among all religious people.
Dolan said there's a "fear that in some states in some segments and even in some parts of the government, there seems to be a drive to narrow the rights of religion."
Dolan said the bishops are working to get the word out to Catholics about their fundamental beliefs for them to be well-informed voters. They recently released a document called "Forming Consciences for Faithful Citizenship."
"We don't tell people how to vote," Dolan said. "We don't tell people whether they should be Republicans or Democrats. What we do as pastors is try to teach principles, and say, 'here's our guiding principles. We trust you, your care-ism as faithful citizen to apply these principles in the ballot box'."
One of the hallmarks of the 2008 election was the ability of the Barack Obama campaign to attract Catholic voters.
Doug Kmiec, who was in charge of Catholic outreach and is now a professor at Pepperdine Law School, took a lot of heat from conservative Catholics for stumping for a pro-choice candidate. Kmiec, who is pro-life, was denied communion for supporting Obama and wrote about it in his book "Can a Catholic Support Him?"
Dolan has never jumped aboard the banning-Communion band wagon. He said in the new book "A People of Hope," by Catholic journalist John Allen, that, "In general, I think Communion bans are counterproductive. Unless the defiance of the church teaching is extraordinarily blatant, unless it's really scandalous, then I would be very reluctant to turn anyone away."
That being said, Dolan said the church believes there are intrinsic evils, areas where there's no wiggle room. And abortion is one of them. "If you're wrong on that one," he said, "you're wrong on a lot of things."
Other priorities for the bishops will be protecting the Defense of Marriage Act, the federal law that essentially bans same-sex marriage. The Justice Department announced a few months ago that it will no longer defend the law in court. "We're going to try our best to support that and defend it. We're optimistic," Dolan said.
But liberal Catholic groups like Catholics for Choice and Catholics United will be campaigning as well in 2012, vying for the faithful's attention, and making the conference's fight that much more difficult.