Carter, Clapper reportedly want Obama to remove NSA Director Rogers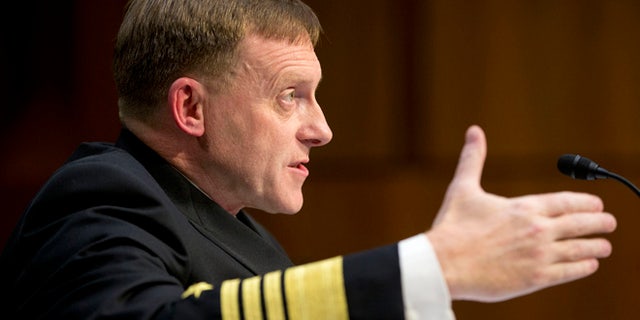 The heads of the Pentagon and the country's intelligence community think President Obama should remove National Security Agency Director Adm. Michael S. Rogers, according to The Washington Post.
Rogers, meanwhile, is purportedly being considered by President-elect Donald Trump to replace Clapper as the director of national security, which oversees all 17 U.S. intelligence agencies.
The recommendation by Defense Secretary Ashton B. Carter and Director of National Intelligence James R. Clapper Jr. to oust Rogers was reportedly made last month, several U.S. officials told the newspaper.
The chairman of the House Permanent Select Committee on Intelligence, Rep. Devin Nunes (R-CA), sent a letter late Saturday asking Carter and Clapper to appear before the panel to discuss the report.
Obama could be delaying such action because he's already trying to work through another Clapper-Carter recommendation -- create separate chains of command at the NSA and the U.S. military's cyberwarfare unit.
The Post story follows Rogers traveling Thursday to New York to meet with Trump without notifying superiors, which purportedly upset top administration officials.
The White House, Pentagon and Office of the Director of National Intelligence declined to comment.