Capitol Hill's Tae Kwon Do master, Jhoon Rhee, has died, leaving scores of disciples behind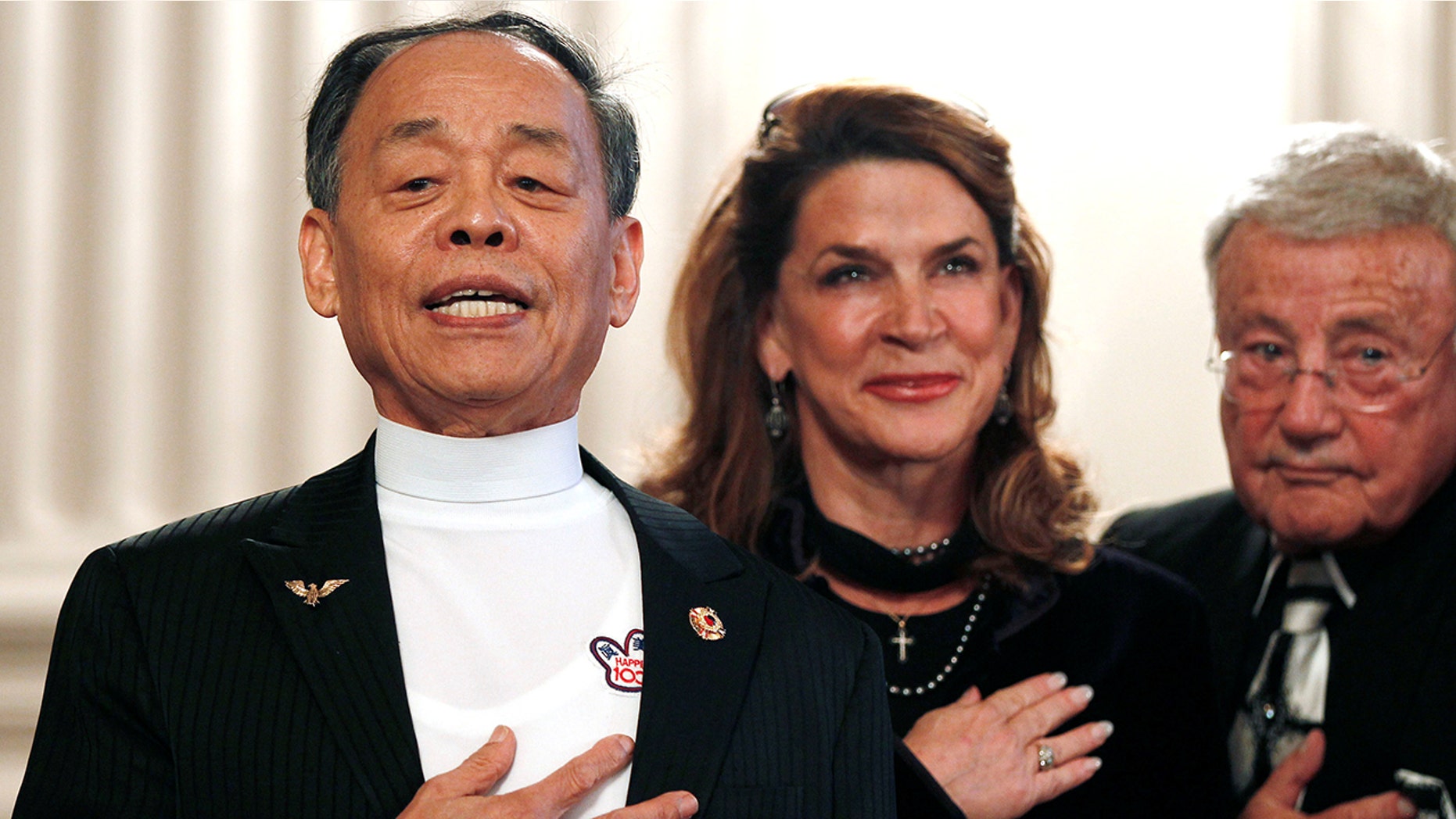 He told me dessert was next.
Tae Kwon Do Grandmaster Jhoon Rhee had invited me to his house in suburban Virginia for brunch several years ago. We dined on traditional Korean fare. Seaweed. Kimchi. Fish.
And then Rhee emerged from the kitchen with two curved pieces of tin foil, speared by toothpicks: frozen, peeled bananas.
The bananas weren't dusted with powdered sugar or drizzled with a chocolate glaze.
No. Just frozen bananas. The fact that the bananas were frozen is what made them dessert.
Jhoon Rhee proclaimed he wanted to live to be 136. And you may have a shot if all you ever eat for dessert are frozen bananas.
Jhoon Rhee died this week in Washington at age 86 after complications from shingles. But Rhee's legacy on Capitol Hill may well surpass the 136-year mark.
Anyone who spent time in Washington during the 1970s and '80s knew Rhee from his iconic TV commercials. They starred his daughter, Meme, and son, Chun, who were barely school-age. They advertised a chain of martial arts studios around the Washington region.
"Nobody bothers me!" a youthful Meme would shout, staring into the camera.
"Nobody bothers me, either!" proclaimed Chun with a wink.
The TV spots generated lots of attention. But Rhee himself had a cultlike following among hundreds of Members of Congress. For nearly five decades, lawmakers from both parties and from the House and Senate rose before dawn, three days a week for a pilgrimage to the only true non-partisan venue on Capitol Hill: The House gym in the basement of the Rayburn House Office Building. That's where Rhee would train Members of Congress in the "art of the hand and the foot," the Korean martial arts discipline of Tae Kwon Do.
"If I wanted to do this for publicity, I would do this for four years. Not 45 years," Rhee said in a 2010 interview with Fox.
The list of Rhee's nearly 400 congressional students are legion. Former Vice President Biden. Former House Speakers Newt Gingrich (R-Ga.) and the late speaker Tom Foley (D-Wash.). Current Reps. Greg Meeks (D-N.Y.) and Carolyn Maloney (D-N.Y.). Former Reps. Gene Taylor (D-Miss.), Mike McIntyre (D-N.C.), and Pete Hoekstra (R-Mich.), to name but a few.
Lawmakers maintain insane schedules. They're often quadruple booked between hearings, constituent meetings, speaking engagements and floor votes. Fundraisers consume the evening hours. There are often breakfast meetings, too. So the only time available to work out is before dawn.
"When they are healthy and more alert, they can do their job better," Rhee said of instructing Members of Congress martial arts.
During Rhee's sessions, lawmakers would learn various styles of kicks and punches, blocks, defensive postures and stances. Lawmakers would also study "forms," elaborate sequences of all the above moves, executed with choreographic precision.
Rhee's connection with Capitol Hill started in 1965. An item appeared in the newspaper about how someone mugged the late-Rep. James Cleveland (R-N.H.) as he walked near the Capitol. Rhee called Cleveland, telling him he wouldn't have to worry about muggings if he studied Tae Kwon Do. The congressman invited Rhee to his office for a demonstration.
Cleveland didn't study with Rhee for long. But Rhee saw the potential for spreading his knowledge among some of the most powerful people in the country. It's hard these days to find a strip mall without a Tae Kwon Do or Karate studio as a tenant. But that wasn't the case when Rhee first came to the U.S. in 1956.
"I fought the Korean war side by side American soldiers who came to defend my motherland," Rhee told Fox in 2010. "That touched me. I wanted to pay back with what I do best: Tae Kwon Do."
Rhee quickly organized a congressional Tae Kwon Do Club.
Rhee stood but 5'6" and weighed around 140 pounds. But those numbers belie Rhee's powerful physique. Rhee's chest exploded from broad shoulders. Rhee was a physical specimen well into his eighties, trained through daily discipline and diet.
Rhee would get up each morning to do 400 push-ups and 1,000 sit-ups. He would splay his legs into a "V," pushing his chest forward to the floor.
Lawmakers and former students came to the Cannon Caucus Room several years ago to help Rhee celebrate his 80th birthday. But this was no ordinary birthday party with cake and candles (or frozen bananas). This was an opportunity for Rhee to demonstrate his physical prowess.
"If I wanted to do this for publicity, I would do this for four years. Not 45 years."
Rhee squatted on the floor and promptly shot through a routine of 103 pushups in just one minute. Rhee then rose to break a set of boards with his right foot while standing on his left foot. A glass of water rested on Rhee's head.
"If I can balance the water, Congress might balance the budget," said Rhee at the ceremony.
Many martial arts historians credit Rhee and Bruce Lee as helping to popularize martial arts in the U.S. Rhee always noted that Lee helped him with his punches. Rhee returned the favor by helping Lee with his kicking.
The American public learned of Lee through TV and movies. Lee was "Hollywood." He starred as "Cato" in the Green Hornet spinoff to the popular Batman series. Lee taught Hollywood stars martial arts as well as basketball great Kareem Abdul-Jabbar Tae Kwon Do. But Lee died in 1973 at the age of 32 just after filming "Enter the Dragon." It was the first martial arts film released by a major movie studio. But Jhoon Rhee was "Washington." Sure he trained with Chuck Norris, Muhammad Ali and Tony Robbins. But he most likely had the biggest impact on Members of Congress.
At his 80th birthday celebration on Capitol Hill, Rhee promised to hold another blow-out there when he turned 100. But in many respects, the best celebrations of Rhee and Tae Kwon Do happened three days a week, before dawn, in the basement of the Rayburn House Office Building.