California's Negrete McLeod Leaving U.S. Congress After One Term To Run For County Supervisor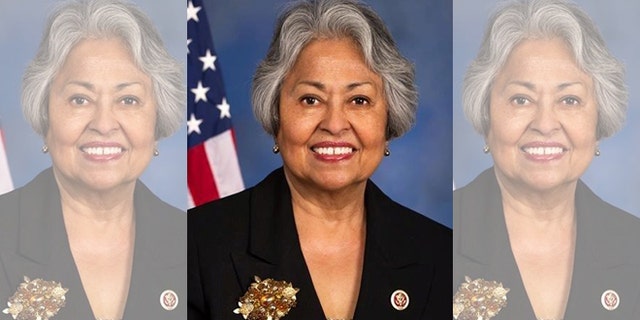 United States Representative Gloria Negrete McLeod, a California Democrat, has decided not to seek a second term.
The congresswoman, who won her seat in a runoff election in 2012, said she intends to run for county supervisor in San Bernardino instead.
Negrete McLeod announced her plans in a statement on Tuesday. She said her desire to represent her community locally where she has lived for more than 40 years outweighed making another bid for Congress.
President Barack Obama said Negrete McLeod "has been a strong advocate for hardworking families and farmers" in her district and across the country.
"Gloria has consistently supported working women and their families and has championed programs to help our nation's veterans find jobs and enroll in college," he said in a statement.
Congressional Hispanic Caucus Chairman Ruben Hinojosa, a Texas Democrat, called Negrete McLeod an important advocate for Latinos.
"She has been a strong voice in the Hispanic Caucus and has worked hard to represent her constituents in the 35th Congressional District," he said. "Her commitment to the local community is to be admired, and I am confident the Congresswoman will continue to be an effective leader and advocate in her next public service role."
Negrete McLeod, who served on the Agriculture and Veterans Affairs committees during her time in the House, has held local and statewide posts for most of her political career.
She has been a member of the state assembly and the state senate.
Her congressional website says that as a state legislator, she introduced and passed more than 160 bills that were signed by three different governors.
It also describes the quality of California's water supply and women's issues as legislative priorities for her.
Just over a year ago, fellow Californian Hilda Solis announced her resignation as U.S. Labor Secretary, expressing a desire to return to southern California and begin a "new future."
Last fall Solis became a scholar in residence at Cal Poly Pomona. Her duties were to include lecturing and mentoring students and helping to develop curriculum.
The Associated Press contributed to this report.