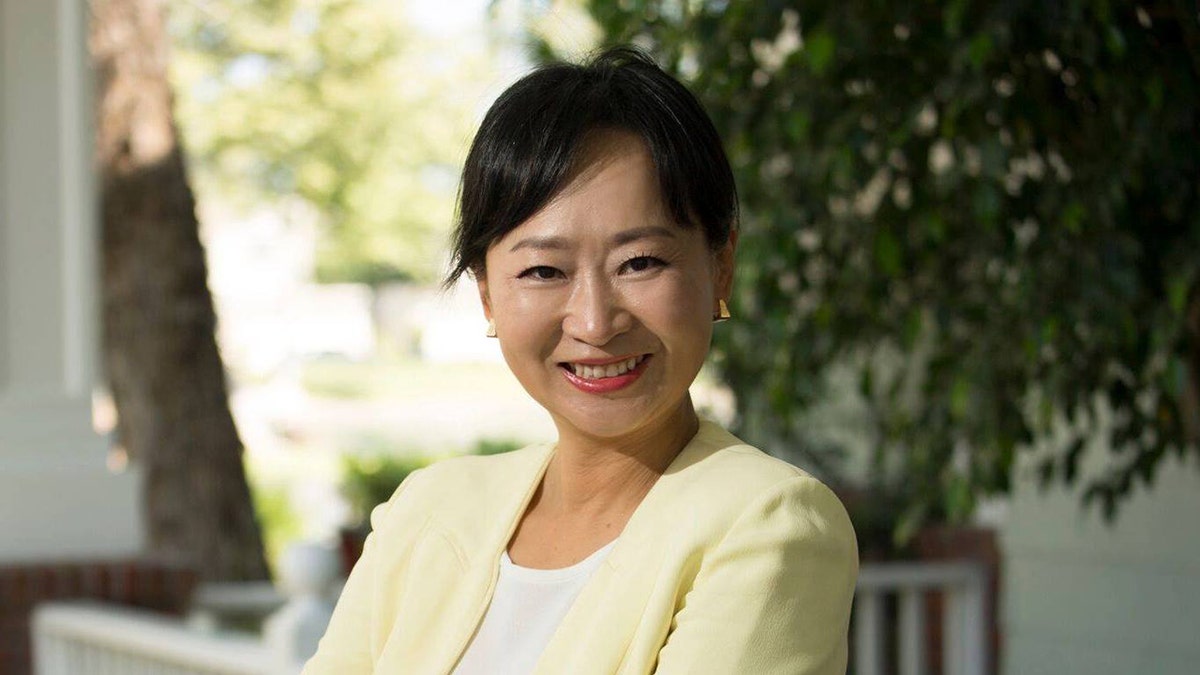 A California city council candidate was arrested last week for allegedly removing negative campaign signs.
Youngsun "Sunny" Park, a Democrat, was arrested Friday after police received reports that she and an unnamed male were taking campaign signs, the Buena Park Police Department said.
A video shared by police shows the man closing a car door with signs in the backseat that have Park's name on it and the word "carpetbagger," a term is used to describe someone running for office in an area to which they aren't connected.
She was cited by police and released, KCLA-TV reported.
Park faces incumbent Mayor Virginia Vaughn, a Republican, in the election for the Buena Park District 1 seat.
Park, in turn, said her own campaign signs have gone missing throughout the election as well. She accused her opponent of having "mass produced and placed negative signs with lies" about her throughout the district. She said Vaughn's husband "followed me in his car, swore at me and harassed me this morning as I collected a few of these signs as evidence of their dirty tricks."
FOX NEWS MIDTERM ELECTION HEADQUARTERS
She posted a video of an altercation with a white man, who she claimed was Vaughn's husband, telling her not to remove the signs they paid for.
WARNING: VIDEO CONTAINS GRAPHIC LANGUAGE
"The actions of Virginia, and the actions of those close to her, show you exactly what type of campaign their running. This type of dirty politics has no place in our city and Mayor Vaugh should be ashamed of herself and the type of ugly campaign that she's running," Park said.
PROTESTER FILMED SCREAMING 'I HATE TED CRUZ,' TEARING UP SIGNS IN HOUSTON NEIGHBORHOOD
But Vaughn said Park is "not telling the truth."
"This has been a fairly decent campaign but every issue always seems to go back to Sunny Park over this last year. So I just wish that we could get through the election and not be cruel to each other," Vaughn told KCLA.
Buena Park is less than 20 miles south of Los Angeles.