California Assembly OKs plan for March presidential primary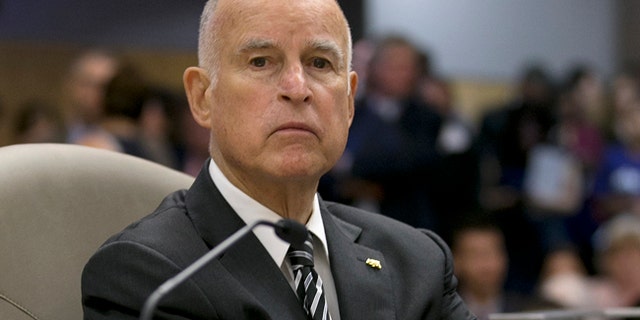 SACRAMENTO, Calif. – The California Assembly has voted to move the 2020 presidential primary to March to give the nation's most populous state more influence in choosing nominees.
The bill approved Friday will now go to the state Senate where it's expected to pass. Gov. Jerry Brown has not said whether he'll sign it.
The bill would move the presidential primary to the Tuesday after the first Monday in March -- three months earlier than the June contest held in 2016, when Hillary Clinton and Donald Trump were already the presumptive nominees.
A March primary would likely fall on so-called "Super Tuesday," when roughly a dozen states typically vote following the early primaries in Iowa, New Hampshire and several other states.
"Candidates will have to spend more time in California," said Democratic Assemblyman Kevin Mullin of San Francisco.
An earlier primary could give an edge to well-funded candidates.
California is home to 11 media markets, making it expensive to campaign.
It's easier for candidates with limited money to compete alongside financial heavy-hitters in early primary states such as Iowa and New Hampshire. In 2016, for example, John Kasich took second in New Hampshire with limited money, while Jeb Bush, who had more than $100 million, placed fourth.
"The cost of playing in California versus playing in New Hampshire, Iowa, South Carolina is incredibly different," said Mike Biundo, Republican Rick Santorum's 2012 campaign manager who later worked for Kasich and Trump. "A Jeb Bush or a Hillary Clinton, I think, have the advantage if California is earlier."
An earlier primary, especially one held on Super Tuesday, wouldn't mean every candidate will spend more time in the state. In 2016, for example, Texas, Colorado, Massachusetts, Virginia and eight other states voted that day.
And it doesn't ensure the political relevance that California lawmakers crave. The last time California voted early -- in February 2008 -- the state backed Clinton, but Barack Obama went on to win the Democratic nomination and the presidency.
California's last truly relevant presidential primary was perhaps in 1972, when George McGovern defeated Hubert Humphrey on McGovern's way to winning the Democratic nomination.
Michael Schroeder, Republican Ted Cruz's California political director in 2016, said it's too early in the political calendar to predict the impact of an earlier primary in 2020.
"Right now, California is completely irrelevant for picking presidents. We didn't pick Hillary (Clinton) and we didn't pick (President Donald) Trump," he said, referring to 2016 contests that were essentially settled before the state voted.
Changing the date "will make us at least somewhat relevant; it could make us very relevant," he said.
The Republican and Democratic national committees have not yet set rules for the 2020 contests, including the preferred primary calendar and delegates awarded to each state. Depending on rules set, other states could attempt to leapfrog ahead of California, pushing the entire primary season earlier.
California historically awards more delegates than any other state.
California may also become the first state to require presidential candidates to release their tax returns to appear on the state ballot. Lawmakers sent Brown a bill Friday requiring candidates to publicly share five years of returns; he hasn't said if he'll sign it.
President Donald Trump's refusal to release his tax returns during the 2016 sparked similar legislation in dozens of states from New Jersey to Hawaii. The documents reveal income sources, tax exemptions, charitable donations and potential financial conflicts of interest. Until Trump, every major presidential candidates has released his or hers for decades.