Cain Squeaks Ahead of Obama in New General Election Poll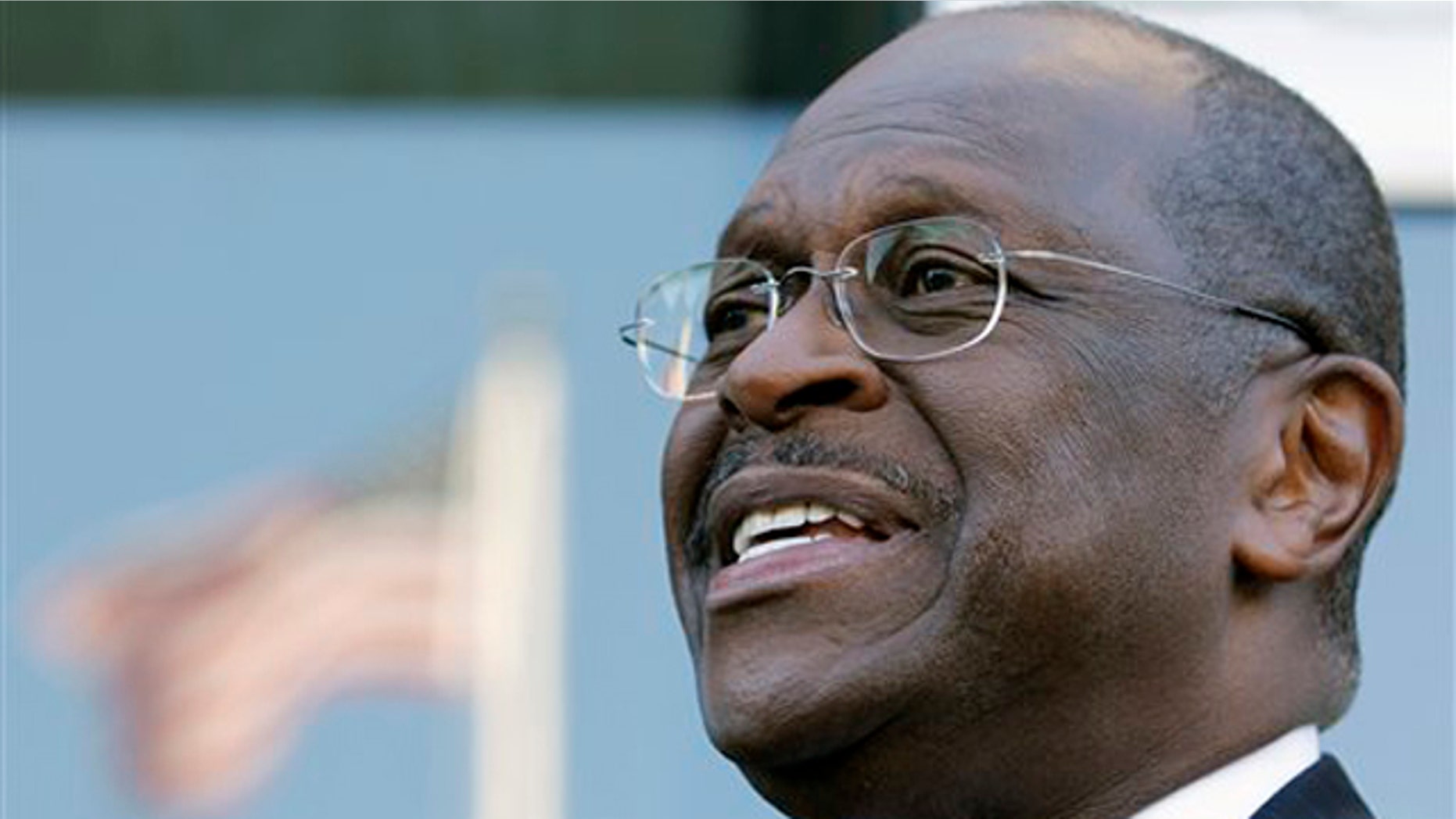 Businessman Herman Cain is leading President Obama in a new head-to-head poll, with seniors and independents taking a particular liking to Cain's unconventional candidacy.
The survey from Rasmussen Reports showed Cain squeaking ahead of Obama in a hypothetical general election contest, pulling in 43 percent compared with Obama's 41 percent.
The lead is within the margin of error. But Cain is the only Republican to have any lead over Obama in head-to-head polls conducted by Rasmussen over the past several weeks.
Former Massachusetts Gov. Mitt Romney was trailing Obama 41 percent to 43 percent in a survey earlier this month, but that's as close as a candidate has come.
The survey follows Cain's recent burst in the polls, as the former CEO of Godfather's Pizza touts his 9-9-9 tax plan -- which calls for a 9 percent across-the-board income tax, corporate tax and national sales tax.
As Cain has risen in the polls, his tax plan -- as well as his lack of political experience -- have come under scrutiny. Cain, in an interview on NBC's "Meet the Press" over the weekend, said he was "not familiar with the neoconservative movement." Though an aide later told The Daily Caller he had in fact heard of it and just didn't "want to be labeled," the remark generated a slew of headlines questioning how a Republican candidate could be unfamiliar with the defense-heavy school of thought often associated with the genesis of the Iraq war.
Larry Sabato, director of the University of Virginia Center for Politics, expressed doubts about Cain's ability to stay at the top.
"The odds are he's the flavor of the month, or maybe it's two months," Sabato told Fox News. "There have been five front-runners ... so there's nothing unusual about what's happening."
Within the GOP primary field, most polls have Cain trading the lead with Romney. He was dead even with Romney in a Rasmussen poll last week.
His dynamic debate performances have helped him build a following. While he never served in elective office, Cain stresses his outsider approach as an asset. And his former colleagues from his time as chairman of the Kansas City Federal Reserve Bank were quoted in a Politico story Monday praising his performance in that role as "impressive."
In the latest head-to-head poll against Obama, Cain was leading by 16 points among seniors and by 19 points among independents.
But he was trailing slightly among women and was not attracting as much support from registered Republicans as Obama attracted from registered Democrats.
The poll of 1,000 likely voters was held Oct. 14-15. It had a margin of error of 3 percentage points.