Brazilian president's approval rating drops to 10%, lowest since 1992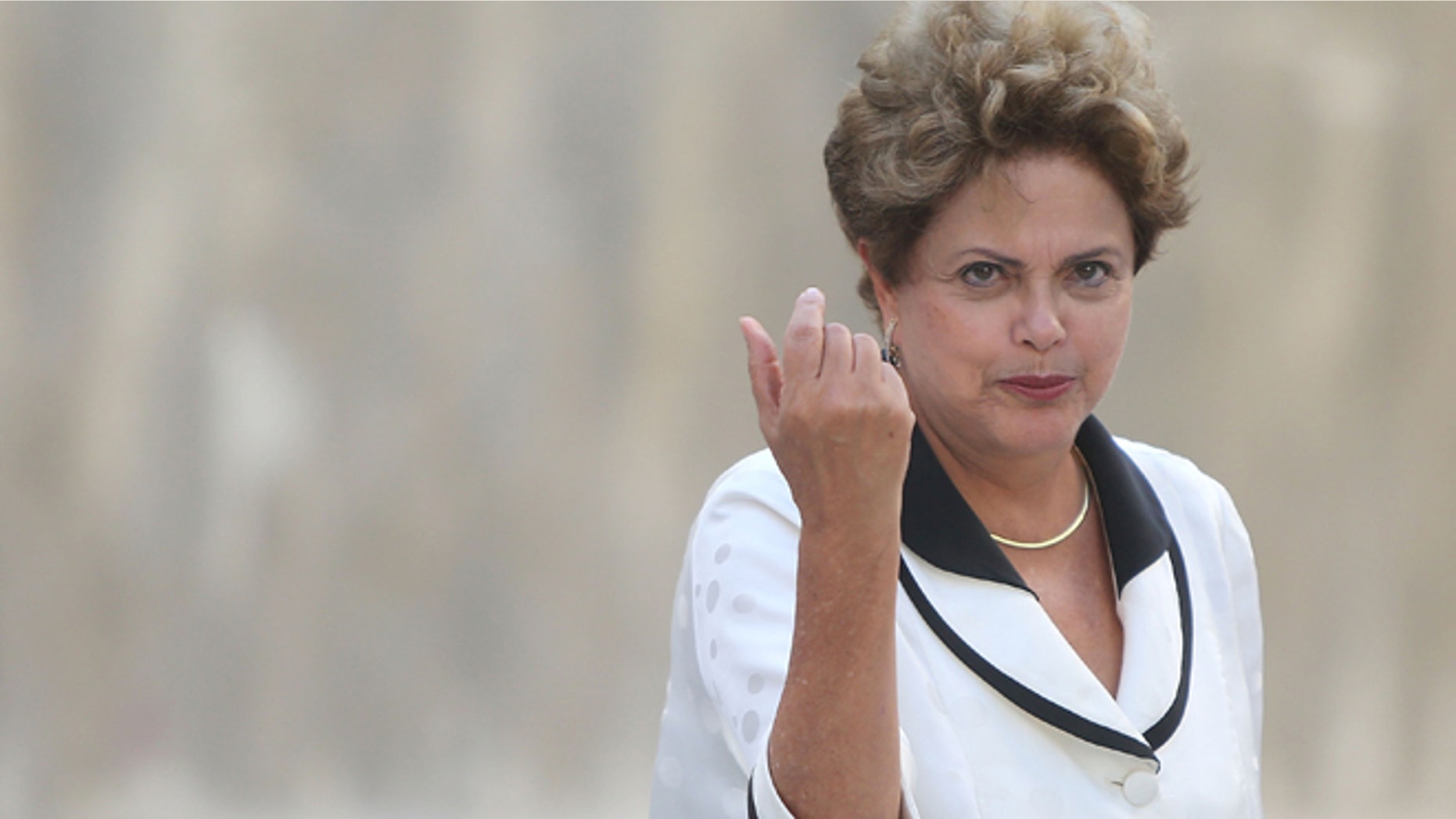 RIO DE JANEIRO (AP) – The approval rating of Brazilian President Dilma Rousseff has fallen to a level not seen in the more than two decades since a president was impeached for corruption, her hit coming amid an economic crunch and a huge corruption scandal at the state energy company.
The Datafolha poll published Sunday by the newspaper Folha de S.Paulo says only 10 percent of those surveyed consider Brazil's government to be "great" or "good." By contrast, 65 percent said the government is a "failure."
Rousseff's government has been rocked by a scandal involving the state-owned oil giant, Petrobras, which is at the center of what federal prosecutors call the biggest corruption scheme yet uncovered in Brazil.
Investigators say the nation's biggest construction and engineering firms paid at least $800 million in bribes and other funds to Petrobras executives and politicians in exchange for inflated contracts with the oil firm. Some of the money was allegedly funneled into the campaign coffers of the president's Workers' Party and its allies, although Rousseff herself has not been charged with any wrongdoing.
The approval rating was the lowest for a Brazilian leader since 1992, when President Fernando Collor de Mello was forced from office after being impeached for corruption.
The Datafolha poll was based on interviews with 2,840 people Wednesday and Thursday and had an error margin of 2 percentage points.
Like us on Facebook