Boxer Suggests Leaked E-Mails Represent 'Criminal' Hacker Conspiracy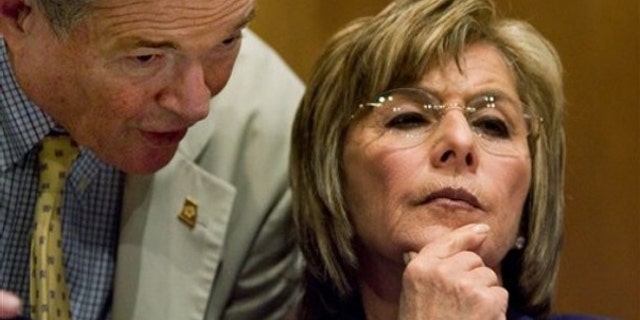 One man's whistleblower is another woman's criminal hacker.
Sen. Barbara Boxer, D-Calif., is calling the leaked e-mails from climate scientists at a British university research unit a "theft" and "crime" that should be investigated, despite calls from Republicans to investigate the contents of the e-mails themselves, not the way they were leaked.
"You call it Climate-gate. I call it E-mail-theft-gate," Boxer said at a hearing Wednesday on the Committee on Environment and Public Works, which she chairs. She suggested that a criminal conspiracy might even be at play in bringing the once private e-mails to public light.
Sen. James Inhofe, R-Okla, ranking Republican on the panel and a vocal global warming skeptic, has instead called for an intensive review of climate change science in light of the e-mails, which appeared to show scientists discussing the manipulation of climate research. He sent a letter to Boxer Tuesday calling for hearings.
Inhofe spokesman Matt Dempsey said Thursday that his boss continues to believe Congress should be more focused on the scientific data than the conditions of the leak, and suggested Boxer may come around.
"We think that as she looks closer at the e-mails she'll understand the importance of getting to the bottom of the scandal," he said. But he added that Republicans were "enthused" by Boxer's apparent willingness to have hearings.
"She left open the fact that the Senate may have hearings on Climate-gate," Dempsey said.
Indeed, Boxer acknowledged Wednesday that her panel might examine the scientific side as requested.
"The main issue is, are we facing global warming or are we not? ... I'm looking at these e-mails, that have been, even though they were stolen, they are now out in the public," she said. "We may well have a hearing on this, we may not. We may have a briefing for senators, we may not."
But she made clear that her focus is going to be on pursuing the hackers.
"This is a crime," she said, entering into the record the section of criminal code that deals with fraud connected with accessing computers without authorization. "Part of our looking at this will be looking at a criminal activity which could have well been coordinated."
The e-mails have caused waves ahead of an international conference in Copenhagen on climate change. The director of Britain's University of East Anglia's Climate Research Unit, where the e-mails came from, has already stepped down pending an investigation.
Republicans are raising broad questions about the science behind global warming in the aftermath.
"If these e-mails show anything, they show scientists obstructing the scientific process," Inhofe said Wednesday.
Several Republicans sent a letter to Environmental Protection Agency Director Lisa Jackson Wednesday calling for a "thorough and transparent investigation" into the matter.