Border Patrol union boss calls Trump's National Guard deployment a 'colossal waste'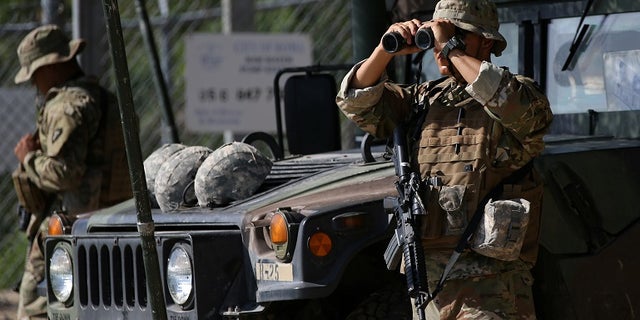 NEWYou can now listen to Fox News articles!
The president of a union that represents U.S. Border Patrol personnel now says that President Donald Trump's decision last month to send National Guard troops to the U.S.-Mexico border has been "a colossal waste of resources."
"We have seen no benefit," said Brandon Judd, president of the National Border Patrol Council, the Los Angeles Times reported.
The comments were a marked departure for the union, which represents approximately 15,000 agents. The group endorsed Trump during his run for the presidency and previously voiced support for his border policies.
Earlier this week, for example, Judd defended Trump's decision to call MS-13 gang members "animals," telling Fox News that "they're worse than animals, in my opinion."
"We generally support the administration, but we're not going to be cheerleading when things are not going well."
And in January, Judd appeared in a White House video praising Trump, saying "thank you, Mr. President" and declaring that "the Trump administration has accomplished more in one year to secure our border than any other president."
Nearly 1,600 National Guard troops have been sent to the border, and Trump has said last month he wants to send between 2,000 and 4,000 National Guard troops in total to crack down on the "lawlessness that continues" there.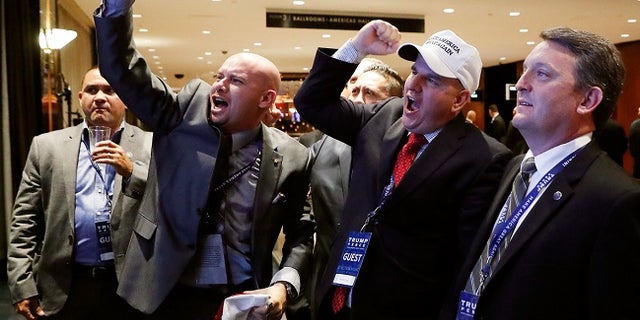 Trump vowed in April that the National Guard's mission would continue until a border wall could be established.
WATCH: NATIONAL GUARD TROOPS SUPPORT BORDER PATROL AGENTS
"Until we can have a wall and proper security, we're going to be guarding our border with the military," Trump said. "That's a big step, we really haven't done that before, or certainly not very much before."
Initially, Judd said, the president's plans led to a sense of optimism.
"When I found out the National Guard was going to be on the border I was extremely excited," Judd told the Los Angeles Times.
Judd said the positive result from previous National Guard deployments to the border, such as those ordered by former Presidents George W. Bush and Barack Obama, "has not happened at all" this time around.
During deployments in 2014 and 2010, Judd said, National Guard troops "were allowed to do a lot more than they are under the Trump administration. They were allowed to be in lookout and observation posts. They were allowed to be out grading the roads and mending fences. They were allowed to be our eyes and ears, freeing us up."
But this time, according to Judd: "They're not allowed to be in the public eye. They're not allowed to be in our lookout and observation posts, even in Texas.
BORDER PATROL AGENT REPORTEDLY SHOOTS, KILLS ILLEGAL IMMIGRANT IN TEXAS
"We generally support the administration, but we're not going to be cheerleading when things are not going well," he added.
In Washington, Trump administration officials say the deployment is still in its initial stages -- and has been far more effective than Judd claims.
"While the National Guard deployment has not yet reached full capacity, it has clearly and unquestionably been a success with thousands of additional apprehensions and millions of dollars of drugs kept out of our country," Katie Waldman, a Homeland Security spokeswoman, told the Los Angeles Times. "The third request for assistance to deploy additional Guardsmen in support of the mission to secure the southern border was recently authorized and is being implemented. More help is on the way."
Federal law restricts National Guard troops in federal service from performing law enforcement activities, but they can when operating under state authority and are permitted to assist Border Patrol officers with certain law enforcement functions.