Bogus Cuban Birth Certificate Ring Prompts Closer Scrutiny Of Green Card Applications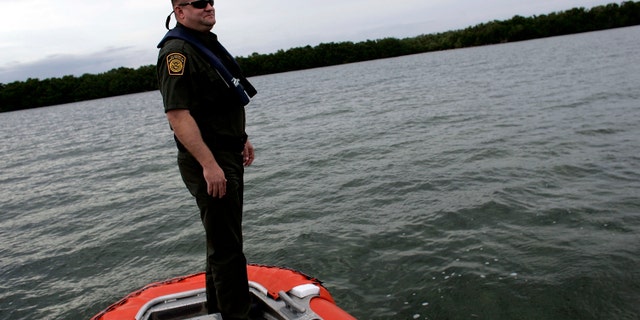 A Cuban counterfeit birth certificate ring has prompted immigration officials to tighten oversight over applications for permanent U.S. residency that claim birth in Cuba.
Immigration officials busted a ring last year in which a Florida man told Latin Americans that they could obtain U.S. residency by presenting a Cuban birth certificate, according to the Miami Herald.
According to authorities, the man, Fidel Morejón, portrayed himself as an immigration official and sold fake Cuban birth certificates to undocumented immigrants, netting some $500,000.
Morejón, who was born in Cuba, allegedly coached the immigrants what to say to elude suspicion, The Herald said. Among his tips was not to speak too much, lest agents noticed their non-Cuban accents.
"A Cuban birth certificate is a valuable document," the newspaper explained, " because undocumented Cuban nationals can be paroled into the United States and apply for a green card after more than a year in the country under the Cuban Adjustment Act of 1966."
The fraud case brought to a halt the ease with which Cuban applicants have received their green cards, the newspaper noted.
Where until then many applicants claiming Cuban birth had been able to conduct the process for getting their legal immigration documents through the mail, now those whose applications raise questions are being summoned to in-person interviews with immigration officials. Authorities are also paying closer attention to reviewing documents and training agents about how to verify the authenticity of paperwork.
"Every application is getting more scrutiny," said Miami U.S. Citizenship and Immigration Services District Director Linda Swacina, according to The Herald. "We've been around for 10 years now as Department of Homeland Security and we're continuing to learn and we're continuing to develop stronger fraud detection methods to be able to identify the patterns better. We want to get the word out that we're looking very closely and we're a lot better at finding [fraud] than we used to be."
Morejón's modus operandi evidently consisted of taking the immigrants to the Florida Keys, where, pretending to be rafters from Cuba, they would encounter immigration authorities and ask for refuge. There, they would repeat the details they had been coached by those involved in the scam to provide.
"So, if I tell you: 'Where were you born?' At this moment you have your [birth certificate]. Where were you born?" asked Morejón, according to a transcript of one secretly recorded tape, said The Herald.
"I was born in Havana … no, in Guinness, Guinness, Cuba," The Herald reported a migrant as responding.
On Jan. 28, U.S. District Judge Cecilia Altonaga sentenced Morejón to 33 months in prison and three years of supervised release, the newspaper said.
Follow us on twitter.com/foxnewslatino
Like us at facebook.com/foxnewslatino