Bogotá's Mayor Ousted Over Alleged Mishandling Of Garbage-Collection Crisis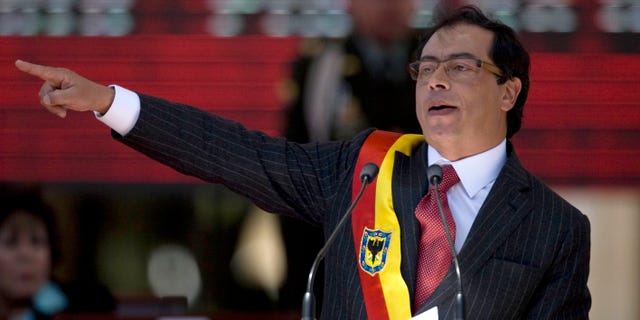 BOGOTA, Colombia (AP) – Colombia's inspector-general has ordered Bogota's left-leaning mayor removed from office over alleged mismanagement of a garbage-collection crisis.
It was not immediately clear if Mayor Gustavo Petro can remain in office while he appeals the ruling by Alejandro Ordóñez.
Ordóñez is a conservative political ally of former President Alvaro Uribe.
His decision would disqualify Petro from holding political office for 15 years.
Ordóñez removed prominent leftist politician Piedad Cordoba from the Senate in 2010 and barred her from holding political office for 18 years for allegedly promoting leftist rebels.
Petro tried unsuccessfully in December 2012 to fire garbage-collection contractors and replace them with a city-run service.
A figure with national appeal, Petro finished third in 2010 presidential elections.
He backed Ordóñez's inspector-general candidacy while in the Senate.
Follow us on twitter.com/foxnewslatino
Like us at facebook.com/foxnewslatino