Boehner 'ready for the phone call' from Obama to end budget impasse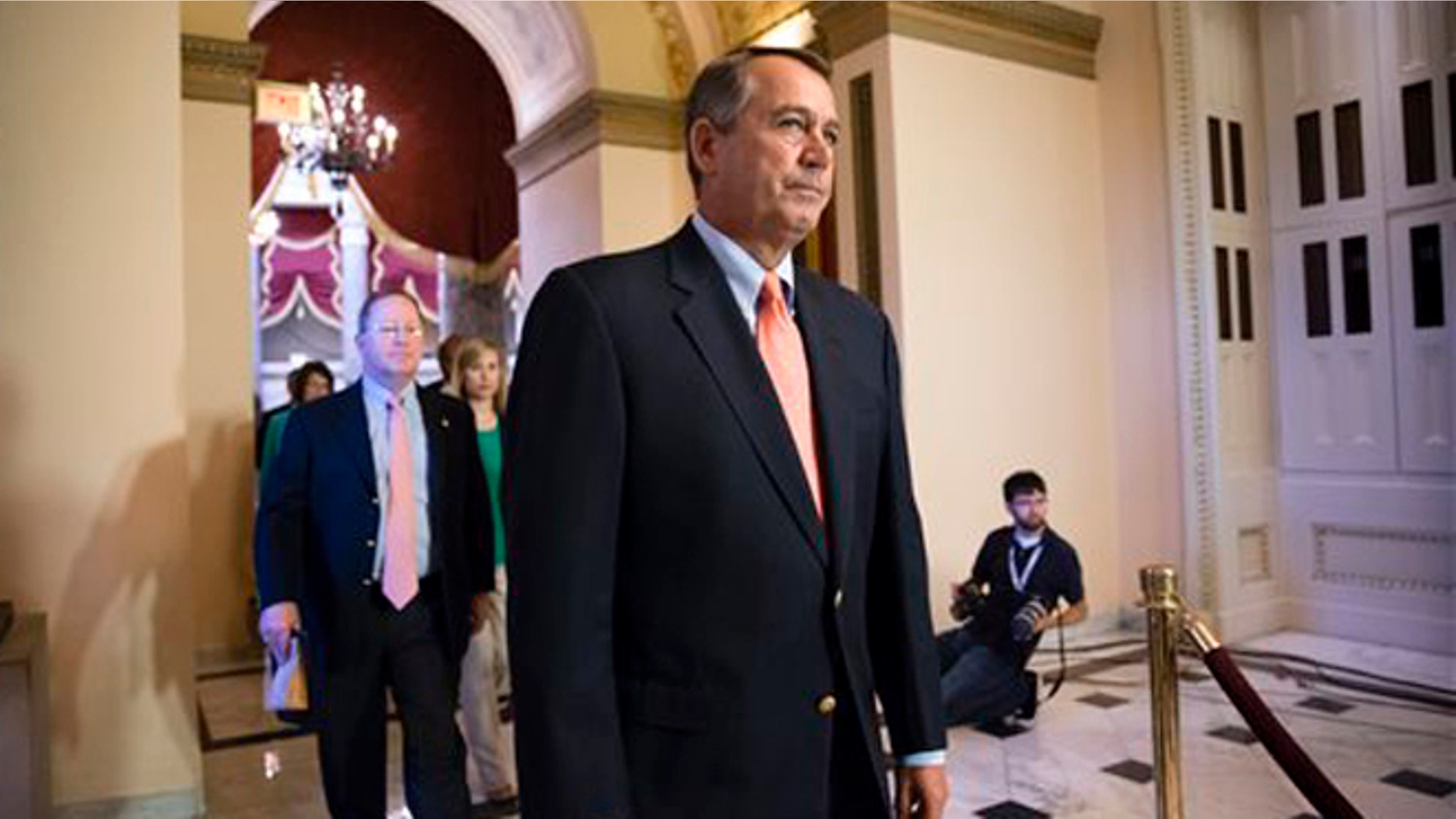 House Speaker John Boehner said Sunday that he and fellow Republicans want to end the partial suspension of government services and increase the federal debt limit, but no deals can be reached until President Obama decides to negotiate.
"I don't want the United States to default on its debt, but I'm not going to raise the debt limit without a serious conversation about dealing with problems that are driving the debt up," the Ohio Republican told ABC's "This Week." "I'm ready for the phone call."
Boehner's remarks come on the sixth day of the government slimdown, which began after the Republican-led House failed to reach an agreement with the Democrat-controlled Senate that Obama could accept.
The speaker's steadfast remarks appeared to be an attempt to show that he is indeed leading the chamber, amid criticism that the House GOP conservative caucus pushed him to attach ObamaCare demands to spending bill proposals to reopen the government.
The remarks are also part of ongoing efforts by both parties to blame each other for the budget impasse.
Obama has said he's willing to negotiate on ObamaCare and other fiscal issues, but not as part of the spending-bill or debt-ceiling talks.
Treasury Secretary Jacob Lew rejected Republicans' approach, telling "Fox News Sunday" that Congress needs to quickly pass legislation to re-open the government and to increase the nation's $16.7 trillion debt limit.
Boehner argued the House has passed several temporary spending bills to keep open the government, only to have the Senate reject them.
Democrats have countered Boehner can end the slimdown immediately because the House has enough votes from Democratic and Republicans members to pass a "clean" spending bill, free of demands to defund or dismantle ObamaCare.
Neither  Boehner nor Lew gave any hint of a compromise to end a slimdown or reaching a deal on the debt limit by the Oct. 17 deadline.
Asked how the standoff might end, Boehner said: "If I knew, I'd tell you."
One the issue of House Republicans demanding significant changes to ObamaCare, he said, "It was time for us to take a stand."
The Associated Press contributed to this story.