Bob Menendez wins third Senate term in New Jersey
Democratic U.S. Sen. Bob Menendez is projected to win re-election in New Jersey, defeating Republican businessman Bob Hugin, according to the Fox News Decision Desk.
Although some Republicans had viewed Menendez as vulnerable due to a 2017 federal corruption trial, the two-term Senate veteran never trailed Hugin in pre-election polling.
Menendez fended off his wealthy Republican challenger and a barrage of ads about his tossed-out corruption charges to win re-election.
Menendez, 64, secured a third six-year term Tuesday after a grueling campaign against Republican Bob Hugin.
Polls showed Hugin, 64, and Menendez much closer than expected in overwhelmingly Democratic New Jersey.
Hugin tapped his deep pockets for at least $27.5 million and spent on TV ads attacking Menendez over the 2017 trial on charges that he helped a friend with Medicare billing in exchange for lavish gifts.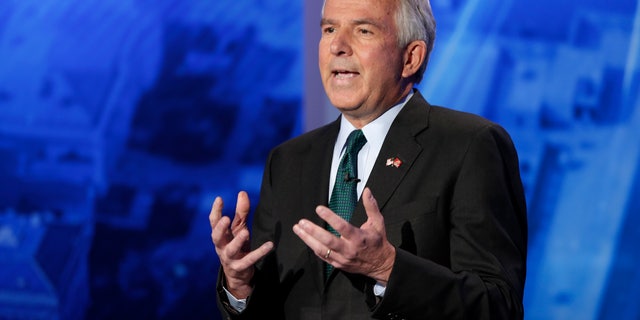 The charges were dropped this year after a mistrial.
The race was particularly significant because Democrats are defending 26 seats, including 10 incumbents running in states that President Trump won in 2016.
Voters in the Garden State settled a closely watched Senate contest between the Democratic incumbent and the Republican Hugin, who previously served as CEO of the drug maker Celgene.
They also voted for representatives in New Jersey's dozen House races.
Menendez secured his third term among six other candidates who were also on the ballot.
Voters also weighed in on a $500 million education bond issue.
President Trump endorsed Hugin in blue New Jersey's Senate contest, leading Menendez to tweet out his gratitude.
The president said Tuesday that Hugin would be a "Great Senator."
Hugin has kept his distance from Trump, who's unpopular in New Jersey. He even said during the campaign that he's not a "Trump Republican."
Menendez campaigned in part on Trump's unpopularity and said Hugin would be a "rubber stamp" for the president.
In response to the president's tweet, Menendez tweeted, "Thank you."
The Associated Press contributed to this story.