Black Lives Matter movement in the spotlight at Democratic convention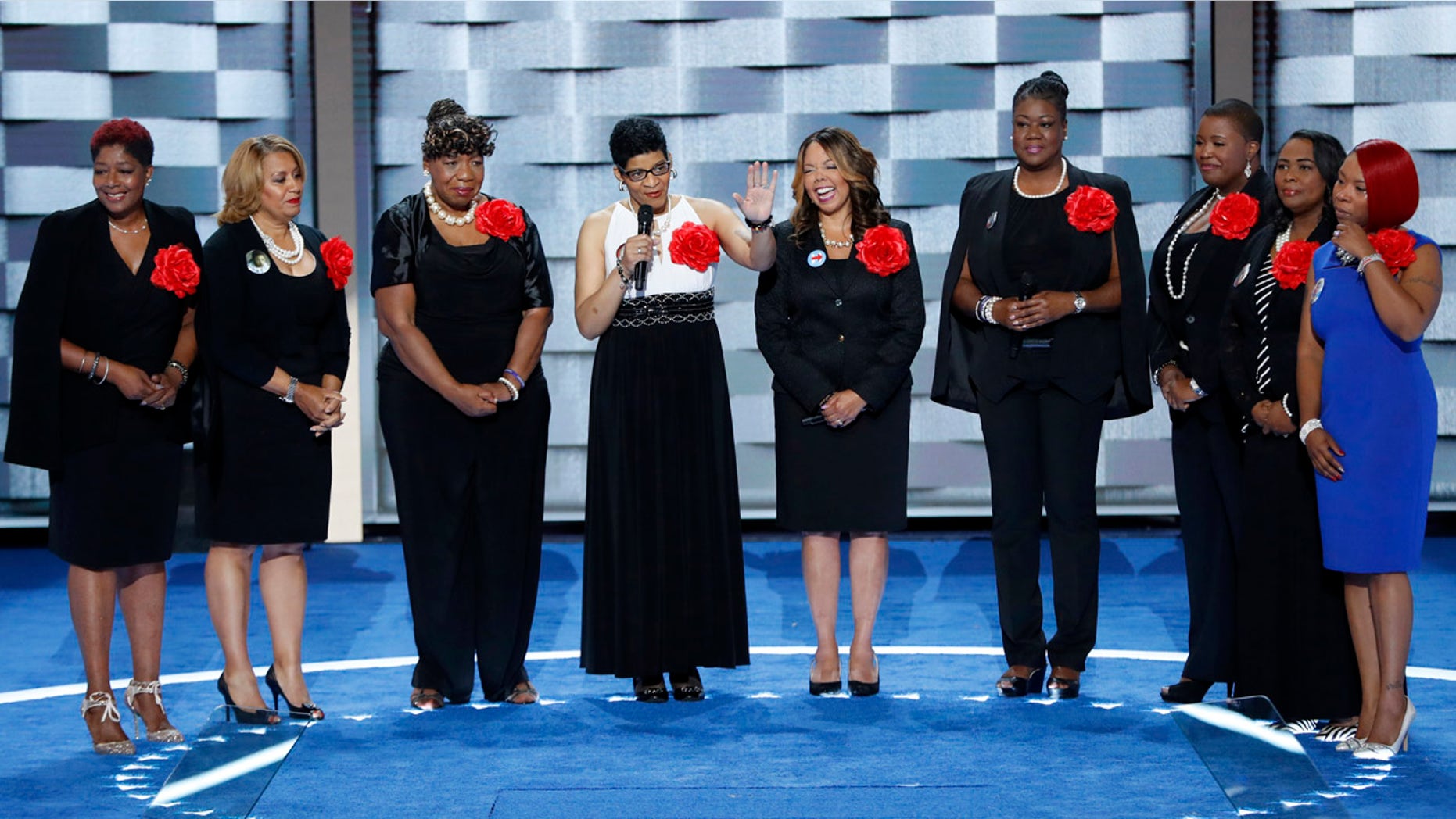 Eight mothers associated with the Black Lives Matter movement, all of whom lost children in violent incidents, addressed the Democratic National Convention in support of Hillary Clinton Tuesday night.
The eight women, known as "Mothers of the Movement", were greeted by chants of "Black Lives Matter" as they took the stage at Philadelphia's Wells Fargo Center. Among their number was Lezley McSpadden, the mother of Michael Brown. Brown's shooting death at the hands of a Ferguson, Mo. police officer in 2014 gave rise to Black Lives Matter and led to anti-police protests around the country.
McSpadden did not speak on stage, but one mother who did address the delegates was Geneva Reed-Veal. Her daughter, Sandra Bland, was found hanged in a Texas jail cell last year after she was arrested for allegedly assaulting an officer following a traffic stop. The official verdict of suicide has been disputed by Bland's family.
"I'm here with Hillary Clinton because she is a leader and a mother who will say our children's names," Reed-Veal said. "Hillary knows that when a young black life is cut short, it's not just a personal loss. It is a national loss. It is a loss that diminishes all of us."
"Hillary Clinton isn't afraid to say that black lives matter", added Lucy McBath, whose son Jordan Davis was shot and killed at a Jacksonville, Fla. gas station in 2012 after an argument over loud music. "She isn't afraid to sit at a table with grieving mothers and bear the full force of our anguish. She doesn't build walls around her heart."
Sybrina Fulton, whose son Trayvon Martin was fatally shot during a struggle with a Florida neighborhood watch volunteer in 2012, used the stage to call for gun control, saying that Clinton, "has the courage to lead the fight for common sense gun legislation," as well as "a plan to repair the divide that so often exists between law enforcement and the communities they serve."
These women have campaigned for Hillary Clinton across the country in recent months, advocating for criminal justice reforms and gun control.

The tenor of the occasion was in stark contrast to last week's Republican Convention in Cleveland, where GOP nominee Donald Trump cast himself as the "law and order" candidate.
"The attacks on our police ... threaten our very way of life," Trump said in his acceptance speech.
The pro-Clinton speeches by the mothers also clashed with the message of a separate protest earlier Tuesday, in which about 500 people marched down Broad Street to City Hall. Protest leader Erica Mines told the crowd it was an "anti-police rally" and a "black and brown resistance march" and instructed all white people to move to the back.
The crowd chanted, "Don't vote for Hillary! She's killing black people!"
The Associated Press contributed to this report.