Bill Clinton 'casually encouraged' Trump to run for president before 2016 race: book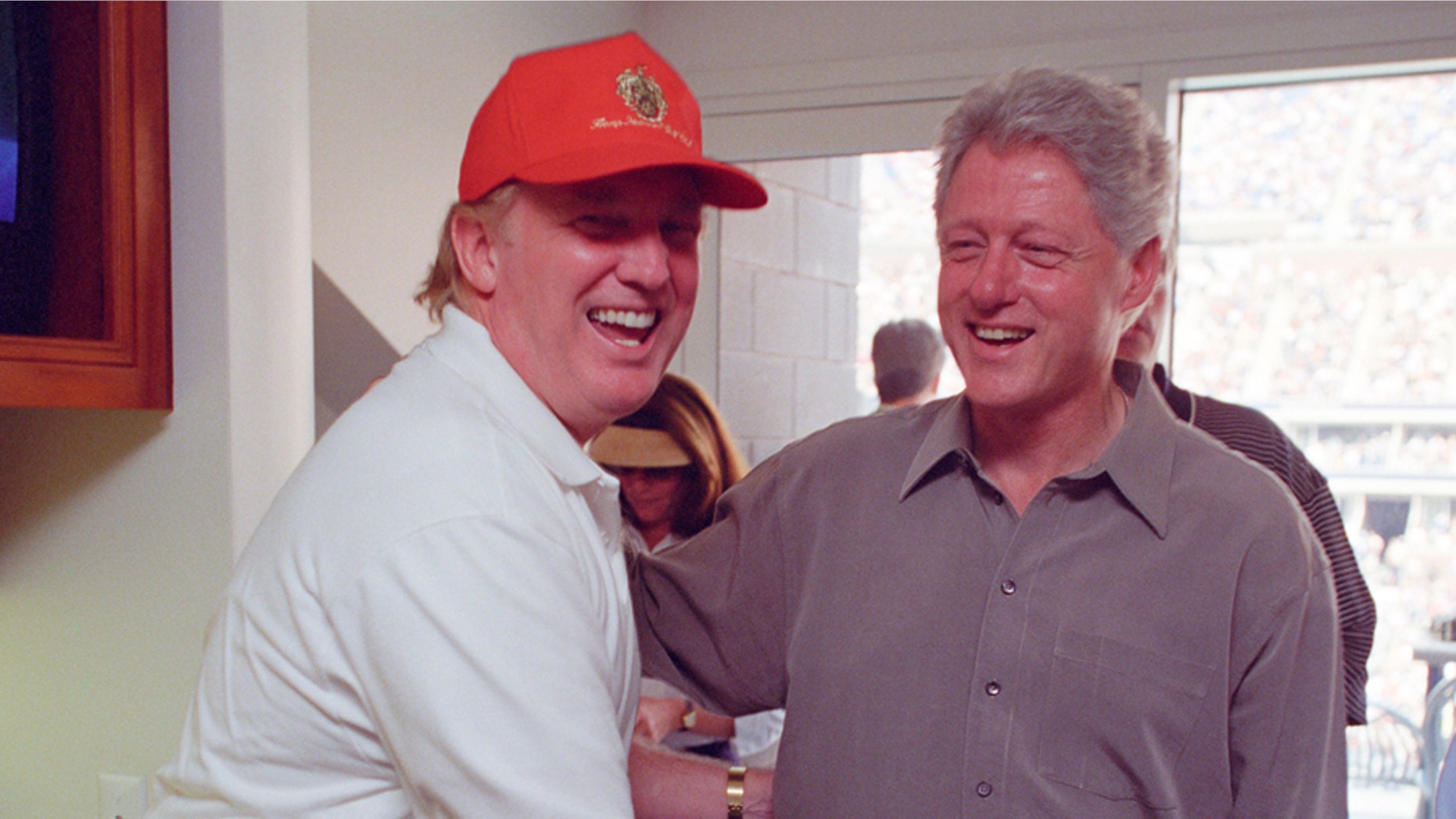 Former President Bill Clinton "casually encouraged" Donald Trump to run for president less than a year before the 2016 campaign began, according to one reporter's tell-all memoir detailing life as a journalist covering Hillary Clinton.
Amy Chozick, a New York Times reporter, released her new book "Chasing Hillary: Ten Years, Two Presidential Campaigns, and One Intact Glass Ceiling" on Tuesday.
It's filled with juicy details of the drama inside the Clinton campaign during their frustrating battle against Trump. But one chapter appears to bolster past reports that Clinton's former president husband actually nudged Trump toward running in the first place.
"Less than a year before the campaign started, Bill and Trump golfed together at Trump National. Bill casually encouraged Trump to run, thinking his candidacy would roil the Republican field," Chozick wrote. "For all his political foresight, Bill spent most of the primaries oblivious that this reality TV schmo could win the Republican nomination."
This follows a Washington Post report in 2015 that described a phone conversation that spring in which Clinton reportedly encouraged Trump's active role in the GOP. The new book's account further suggests that Bill Clinton may have unwittingly urged on the candidacy that shattered his wife's second presidential bid.
Clinton apparently did not see Trump as a threat at first, but his view soon changed.
Chozick suggested Clinton "insisted" Sen. Marco Rubio, R-Fla., could "pull through," but when Rubio dropped out of the race, Chozick wrote that the "reality set in."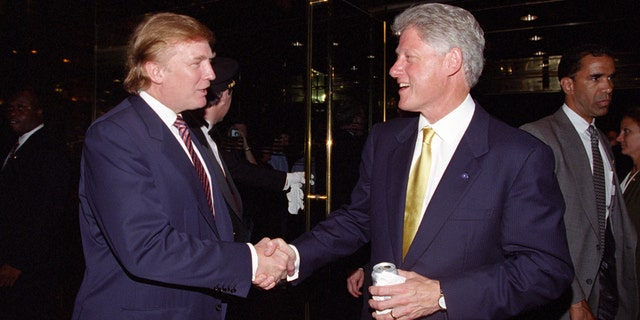 "Bill saw genius in Trump's economic populism and understood he was the perfect candidate for what Clinton called the 'Instagram election' – an era when voters wanted only bite-sized solutions," Chozick wrote. "Hillary didn't do bite-size."
Chozick also wrote that Bill Clinton would go "red in the face" on "almost daily" calls with the Clinton campaign's headquarters, warning that "Trump had a shrewd understanding of the angst that so many voters—his voters, the white working class whom Clinton brought back to the Democratic Party in 1992—were feeling."
Despite Trump and Hillary Clinton's public hostility toward one another now, the book details how close Trump and Bill Clinton once were.
"Bill Clinton was the best friend Donald Trump always hoped to have," Chozick wrote of their relationship in her nearly 400-page book.
Chozick wrote that during the Monica Lewinsky scandal, Trump maintained that Clinton was a "terrific guy" and only criticized his "terrible" choice of Lewinsky.
"He'd urged the Clintons to move into one of his Trump-branded Manhattan condos when they left the White House. They opted for a five-bedroom colonial in Chappaqua instead," Chozick wrote. "When a Waspy Westchester golf club hesitated to accept Clinton, Donald begged him to join the Trump National Golf Club saying Clinton is a 'great gentleman, a good golfer and a wonderful guy.'"
By the time Trump became the Republican presidential nominee, the mood toward him was much different.
Months after the reported golf outing, Chozick described a profanity-laced rant from the former secretary of state during a prep session ahead of a debate against Trump.
"Aides understood that in order to keep it all together onstage, Hillary sometimes needed to unleash on them in private," Chozick wrote. "'You want authentic, here it is!' she'd yelled in one prep session, followed by a f—k-laced fusillade about what a 'disgusting' human being Trump was and how he didn't deserve to even be in the arena."
Also in her memoir, Chozick touched on Bill Clinton's controversial meeting with former Attorney General Loretta Lynch just days before former FBI Director James Comey announced he would not be recommending charges for Hillary Clinton after investigating her private email server use.
"The FOBs [Friends of Bill] told me he probably was trying to influence Lynch, not directly, but just a mild charm offensive that he thought would help Hillary," Chozick wrote, noting that one source told her "President Clinton is 'irresponsible' like a Fox.'"