Biden In Cinco De Mayo Speech: Immigrants May Not Be Citizens, But They Are Americans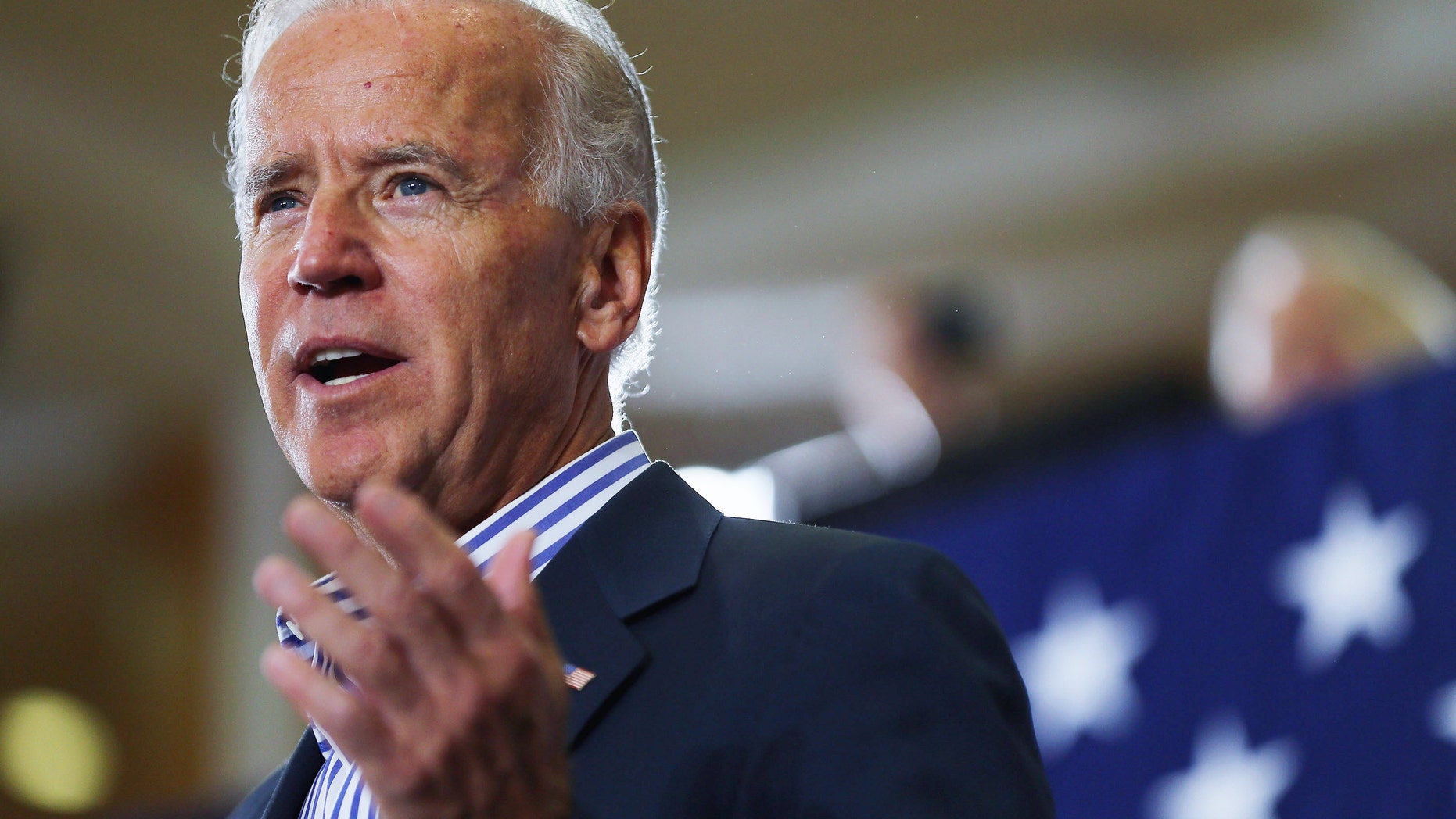 Vice President Joseph Biden made an appeal for comprehensive immigration reform during a speech at a Cinco de Mayo celebration on Monday.
Biden said it would be in the best interests of the whole country to provide a pathway to legalization for many of the 11 million undocumented immigrants.
In particular, he took aim at House Speaker John Boehner, an Ohio Republican. Biden challenged Boehner to move an immigration measure forward in the House, where Republicans hold a majority and a conservative faction has vowed not to act on a bill that would give a break to undocumented immigrants. The Senate, where Democrats are the majority, passed a bipartisan measure in June.
"It's time for John—he's a good man, John Boehner—to stand up and other Republicans to stand up," Biden said, according to published reports. "Not for us to stand up. We've already stood up. We've been right there. We stood up. It's time for him to stand up, stand up at not let the minority—I think it's a minority—of the Republican Party in the House keep us from moving in a way that will change the circumstances for millions and millions of lives."
Biden also stuck by his assertion earlier this year that undocumented immigrants "are already Americans."
"They are Americans," he said. "They may not be citizens, but they are Americans. In the definition of Teddy Roosevelt, he said Americanism is not a question of birthplace or creed or line of descent, it's a question of principles, idealism, and character. And I would argue that those 11 million folks who have been here breaking their neck, working hard, they are Americans."
The vice president made his remarks before a crowd of about 100 people at the U.S. Naval Observatory in Washington D.C.
His comments on immigration came two days after he spoke at the graduation ceremony at Miami Dade College's Kendall campus.
His speech at Miami Dade was interrupted by a woman who screamed "Stop deportations!"
Biden said: "We'll do that, too, kid, but let me finish my speech," according to The Miami Herald.
A bipartisan group in the Senate – four Republicans and four Democrats – last year spearheaded a legislative effort that included provisions for a path to citizenship for undocumented immigrants, tightened border security and expanded worker visas programs.
But the measure came to a halt in the House because of strong objections to the citizenship path component, among other things. House Republicans also disagreed with the Senate approach to drafting a sweeping comprehensive measure, arguing that the issue was best dealt with in a piecemeal fashion, with several bills addressing different aspects of immigration.
But many who want immigration reform have grown increasingly impatient with Obama, saying that he has presided over the highest rate of deportations of any president – something, they say, he cannot blame on Congress and its handling of immigration reform proposals.
Obama recently said he was directing the Department of Homeland Security to review its deportation practice, preferably to focus on detaining and deporting people with serious criminal records, and those who pose a threat to national security.
Follow us on twitter.com/foxnewslatino
Like us at facebook.com/foxnewslatino