Bernie Sanders 'humiliated' Democrats can't talk to 'white working class' voters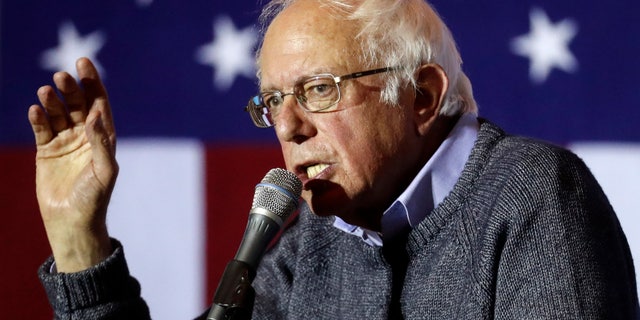 NEWYou can now listen to Fox News articles!
Sen. Bernie Sanders on Monday blasted the Democratic Party for failing to connect with the "white working class" voters who overwhelmingly cast their ballots for President-elect Donald Trump.
The 75-year-old independent Vermont lawmaker, who ran a competitive campaign for the Democratic presidential nomination but was bested by Hillary Clinton, shared his feelings in a tweet less than a week after Trump beat Clinton. The billionaire mogul engineered his victory in part by appealing to blue-collar voters in typical Democratic strongholds such as Pennsylvania, Wisconsin and Michigan.
"I come from the white working class, and I am deeply humiliated that the Democratic Party cannot talk to the people where I came from," wrote Sanders, who was born and raised in Brooklyn, N.Y.
SANDERS DOESN'T RULE OUT 2020 PRESIDENTIAL RUN
The tweet was part of an extended critique of the Democratic Party launched on the social media platform by Sanders, who has not ruled out another White House run.
"The Democratic Party has to stand with working people, feel their pain and take on the billionaire class, Wall Street and drug companies," Sanders tweeted.
Clinton's strategy centered on turning out the so-called "Obama coalition" made up largely of minorities, women and young people. But she's been criticized by some in the aftermath of Tuesday's defeat for not trying to shore up the rural, white working-class vote that helped elect her husband, Bill Clinton, to the presidency in 1992 and 1996.