Ben Carson apologizes for remarks on homosexuality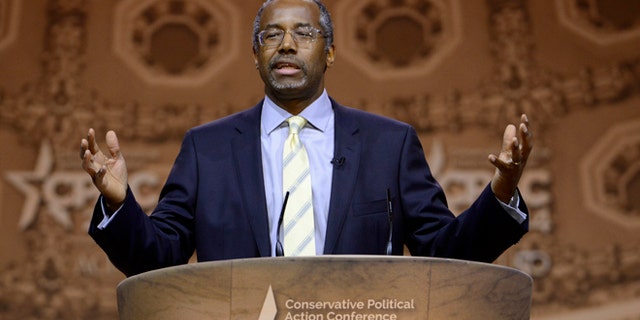 NEWYou can now listen to Fox News articles!
Potential 2016 presidential candidate Ben Carson apologized Wednesday for saying homosexuality was a lifestyle choice.
"I do not pretend to know how every individual came to their sexual orientation," Carson said on his Facebook page late Wednesday afternoon. "I regret that my words to express that concept were hurtful and divisive. For that I apologize unreservedly to all that were offended."
Carson, a neurosurgeon, was attempting to clarify comments he made earlier in the day to Chris Cuomo on CNN's "New Day" show.
"A lot of people who go into prison go into prison straight -- and when they come out, they're gay," Carson told Cuomo. "So, did something happen while they were in there? Ask yourself that question."
The remarks came two days after Carson filed paperwork to create a presidential exploratory committee, making him the first high-profile Republican candidate to begin raising money for a potential White House bid.
The 63-year-old Carson rose to national prominence after criticizing President Obama's health care law at the 2013 National Prayer breakfast. He quickly developed a loyal following among the GOP's most conservative voters.
Similar to a presidential campaign committee, an exploratory committee allows Carson to begin raising money for a White House bid.
While popular among conservatives, Carson remains largely unknown to many voters.