Bayh: Washington Should Be More Like Indiana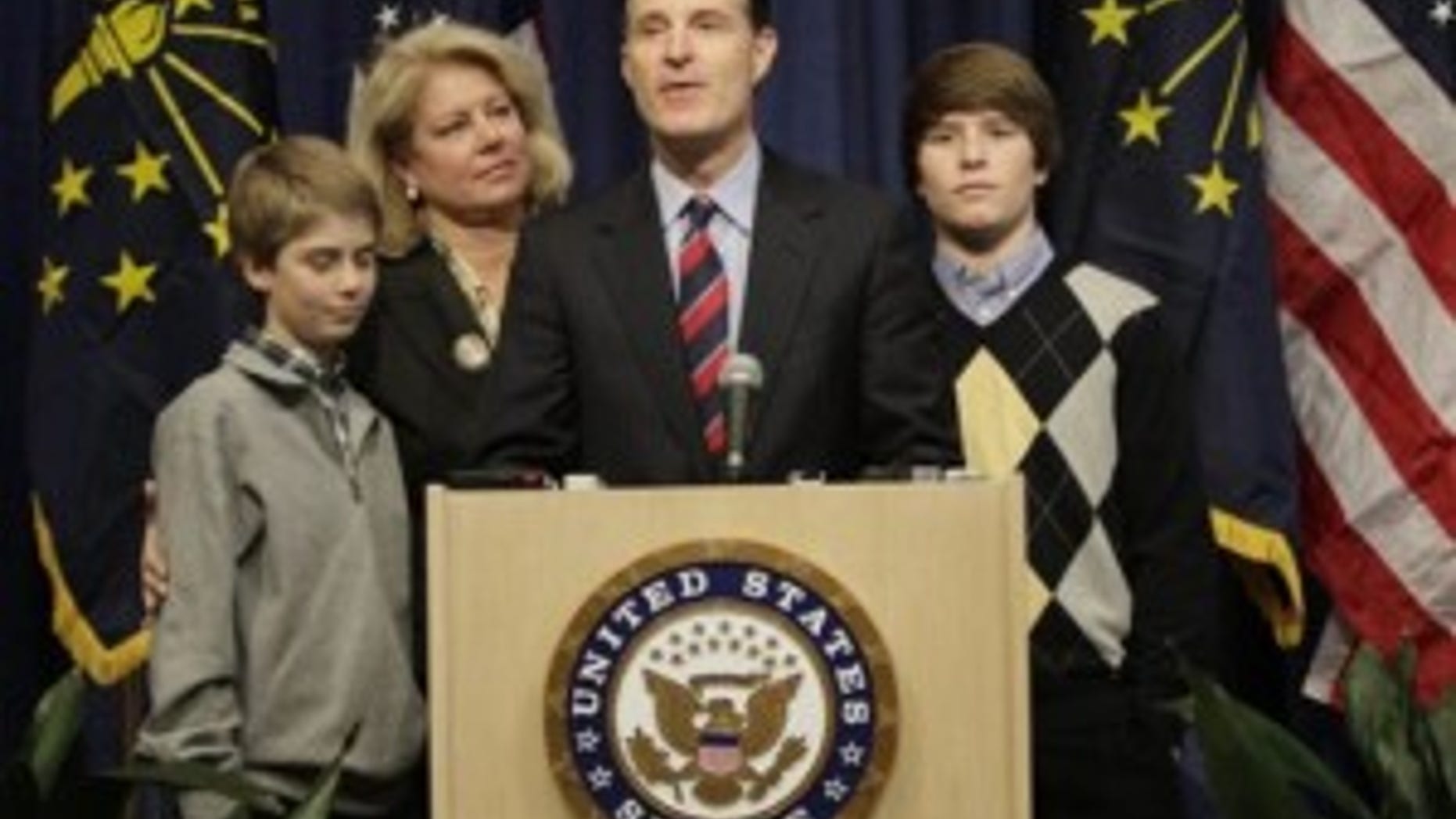 Put simply, Sen Evan Bayh, D-IN, says Congress is broken, and he's over it.
Standing with his wife, Susan, and his two sons, Bo and Nick, Bayh, on the edge of tears, said emphatically, "I love working for the people of Indiana...but I do not love Congress. I will not therefore be a candidate for re-election this November."
Bayh said he was confident he would have won re-election, but it was "not good enough." The senator said he could help create jobs by running a business, leading a college or university, or perhaps a philanthropic organization.
"I'm an executive at heart," Bayh said, speaking fondly of his job as governor, and said the job of father was "the most important job I will ever have."
Bayh applauded his ability to balance the budget and to reform welfare "to emphasize work," in cheering his accomplishments as the Hoosier state's young top executive.
"I have often been a lonely voice for balancing the budget and restraining spending," Bayh said of his time in Washington, accusing both Democrats and Republicans for "too much narrow ideology and not enough practical problem-solving."
Bayh thanked his friends "on both sides of the aisle," citing specifically his relationship with fellow Hoosier, Sen. Dick Lugar, a Republican, as "something all too rare" these days.
Saying examples of a disfuctional Congress are "legion," Bayh singled out a failed Congressional attempt to create a debt commission to fight rapidly rising federal deficits, a vote that saw the exodus of seven Republicans who originally co-sponsored the legislation, and a move by Senate Majority Leader Harry Reid, D-NV, to scrap a bipartisan jobs bill because of complaints from both sides of the aisle.
"If Washington, DC, could be more like Indiana, Washington would be a better place," Bayh said.