Barbour says it's too Early to Endorse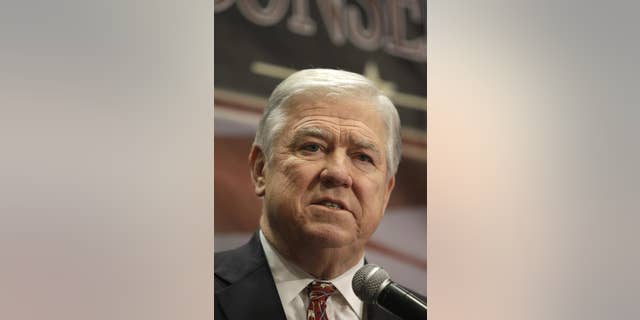 Mississippi Gov. Haley Barbour appears to be hedging his bets when it comes to endorsing a 2012 candidate, saying the primaries are still "a long way" off and he expects other Republicans to jump in.
The governor was, until recently, expected to join the race for president himself, but released a surprise statement last month dispelling any rumors of a potential bid. Now Barbour is one of the hottest endorsements to be had.
In an interview with Fox News Wednesday, Barbour was asked to weigh-in on whether his good friend Gov. Mitch Daniels of Indiana would jump into the race. Barbour avoided committing his support at this stage of the process.
"I don't feel any time pressure to make a decision, it is a long way before the primary and the caucuses begin" the governor remarked.
Barbour cautiously stated that he has worked with most of the presidential contenders at one point or another. He reflected on his time as the chairman of the Republican Party when 2012 contender Newt Gingrich was speaker of the House.
Barbour wrapped up the interview by giving presidential speculators a small crumb to nibble on. "I am assuming, but don't know, that former Gov. Jon Huntsman is going to get in."