Bannon urging tax hike on wealthiest Americans, source confirms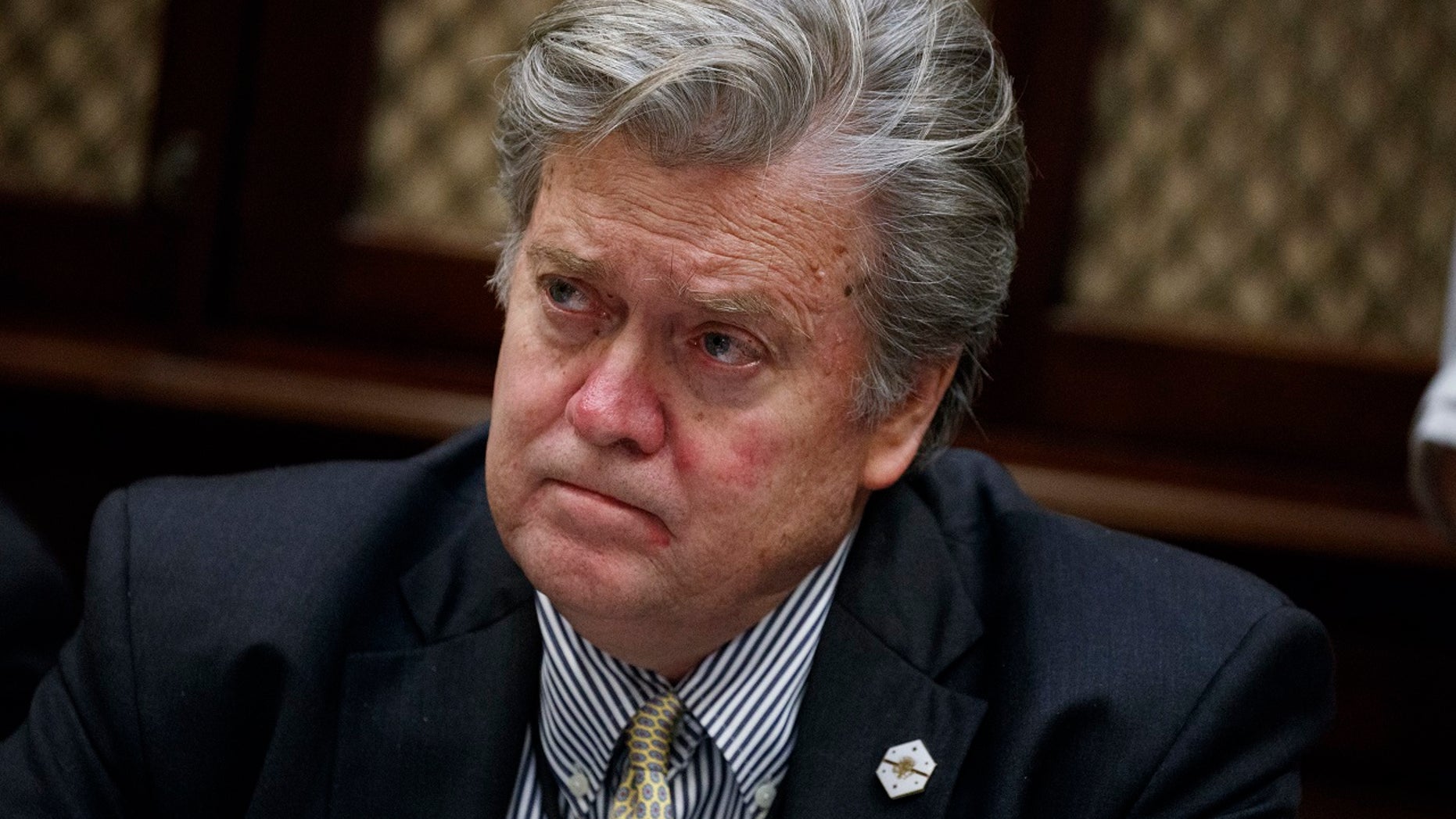 President Trump's chief strategist Steve Bannon is pushing for a tax increase on the very wealthiest Americans, an administration source confirmed to Fox News.
The source said Bannon wants "the top tax bracket to have a 4 in front of it."
The current top income tax bracket right now is taxed at 39.6 percent. The source said Bannon wants higher taxes on the wealthiest earners in order to give a bigger tax break for the middle class and investments.
Axios first reported on Bannon's push, noting the plan would run contrary to Republican orthodoxy but potentially represents the kind of populist philosophy on which Trump campaigned.
On the record, the White House pushed back on the Bannon report.
"The report is not an accurate representation of Steve's thinking," Press Secretary Sean Spicer told Fox News.
But the administration source made clear Bannon is pushing for a change in the approach to tax reform.
The tax reform talks publicly have taken a backseat to Senate negotiations over a new health care overhaul – which are expected to extend through the July 4th recess.
Axios reported that economic adviser Gary Cohn and Treasury Secretary Steven Mnuchin are anxious to get a tax deal done and claimed Cohn has told associates that tax reform will never happen if officials don't hammer it out this year.