Average American household now owes $137,000 as share of national debt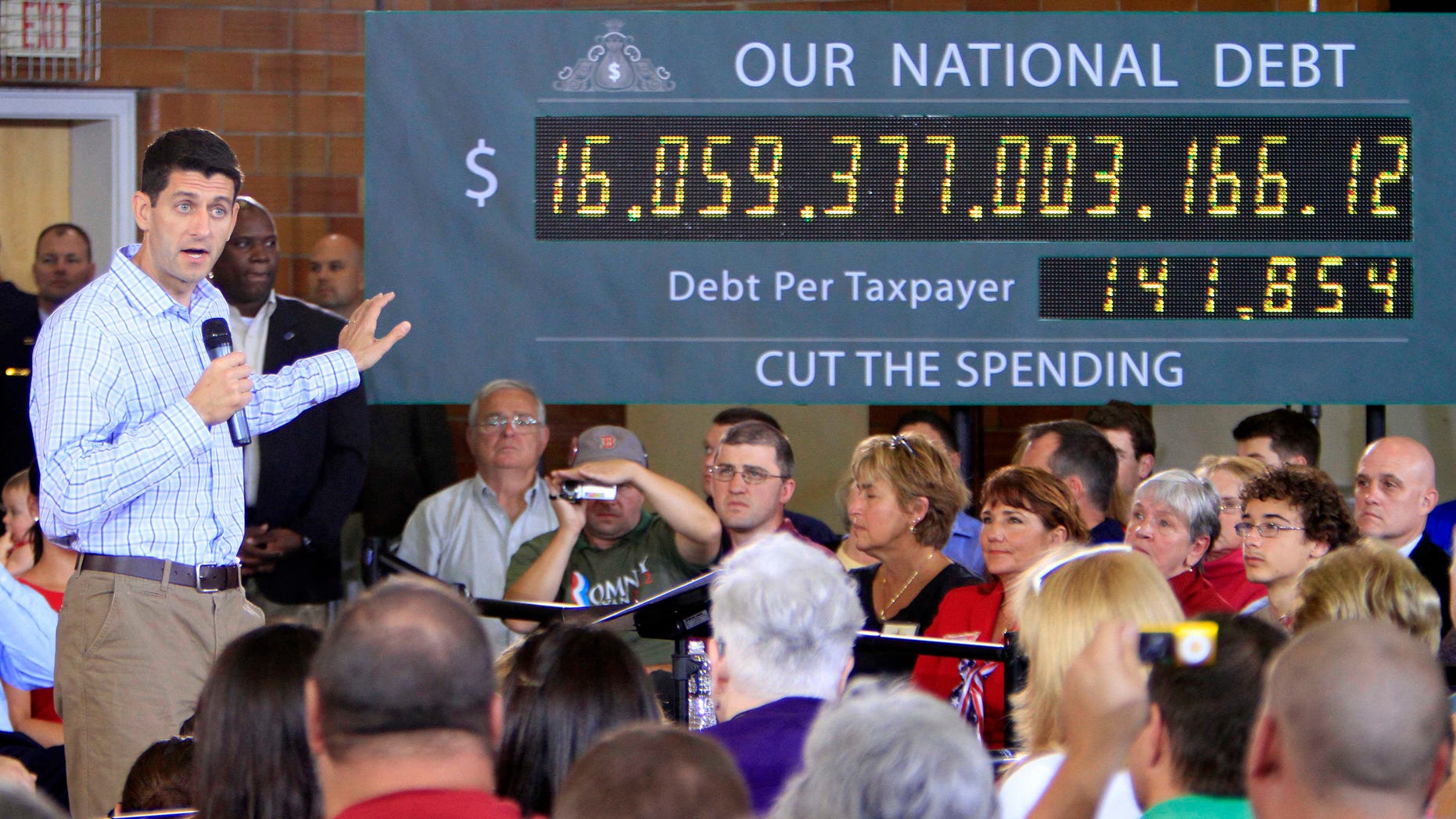 The U.S. government tacked on an additional $1.3 trillion to the national debt in the fiscal year that ended over the weekend, increasing the average liability for an American household by nearly $11,000.
The fiscal year 2012 figure marks the fourth straight year with a deficit of more than $1 trillion, starting before President Obama took office, and it pushes the total debt to $16 trillion. The debt increase in fiscal 2012 was slightly larger than the increase in fiscal 2011.
The average household liability now stands at $136,690, when dividing the Treasury Department's debt figures by 117,538,000 -- the number of U.S. households, according to the most recent census estimates.
The national debt has become a potent presidential campaign issue. Obama and Mitt Romney each have pledged to reduce annual deficits and the national debt. And Republican vice presidential nominee Paul Ryan frequently makes campaign stops with a large national debt clock onstage.
The deficit hit $1.4 trillion in fiscal year 2009, the 12-month span that began just before Obama was elected. He pledged shortly after his inauguration that he would cut the deficit in half in four years, but four years later the deficit has barely budged.
The national debt, meanwhile, was $10.7 trillion when Obama took office and has increased by nearly 50 percent in less than four years.
Among the controversial spending provisions that have contributed to the increase is foreign aid, which some lawmakers have pushed to curb in light of controversial relations with some of the United States' overseas allies.
The federal government increased spending on foreign aid by roughly 80 percent under Obama, according to the Treasury Department. The government in fiscal 2008 spent $11 billion on foreign aid, compared to $21 billion in fiscal 2011 -- an increase of $9.2 billion, according to the Treasury. U.S. spending on international assistance had been trending down for three years before Obama took office, according to analysis by the Capital News Service.
The Associated Press contributed to this report.