Army nominee says he doesn't support demoting Gen. Petraeus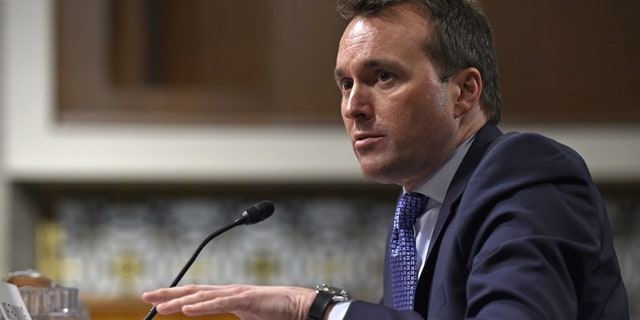 NEWYou can now listen to Fox News articles!
WASHINGTON – The Obama administration's nominee to be the Army's top civilian official said Thursday he doesn't support demoting retired Gen. David Petraeus and believes that no further action should be taken against the former CIA director.
Petraeus resigned from the CIA in November 2012 after an extramarital affair with his biographer, Paula Broadwell. He later pleaded guilty to one misdemeanor charge of mishandling classified information.
Eric Fanning, nominated to be secretary of the Army, made his remarks during a hearing before the Senate Armed Services Committee. He was responding to a question from Sen. Lindsey Graham, R-S.C., about media reports indicating that the Pentagon is considering downgrading Petraeus to a three-star general -- a move that, if taken, would reduce his retirement salary.
The committee's chairman, Sen. John McCain, R-Ariz., and its top Democrat, Sen. Jack Reed, D-R.I., on Wednesday urged Defense Secretary Ash Carter not to demote Petraeus.
"We are concerned such a retirement grade review, taking place nearly a year after the misdemeanor conviction in which Gen. Petraeus admitted his guilt and apologized for his actions, is manifestly unreasonable and unfair," they wrote in a letter to Carter.
Fanning would replace John McHugh. Fanning previously served as the Army's acting undersecretary and also was the Air Force's acting secretary and chief of staff to the defense secretary.
The committee met to consider Fanning's nomination, but it adjourned without voting on whether to approve it.
If confirmed by the Senate, Fanning would be the first openly gay leader of a U.S. military service.