Arizona Gov. Brewer sets election dates to fill Giffords' seat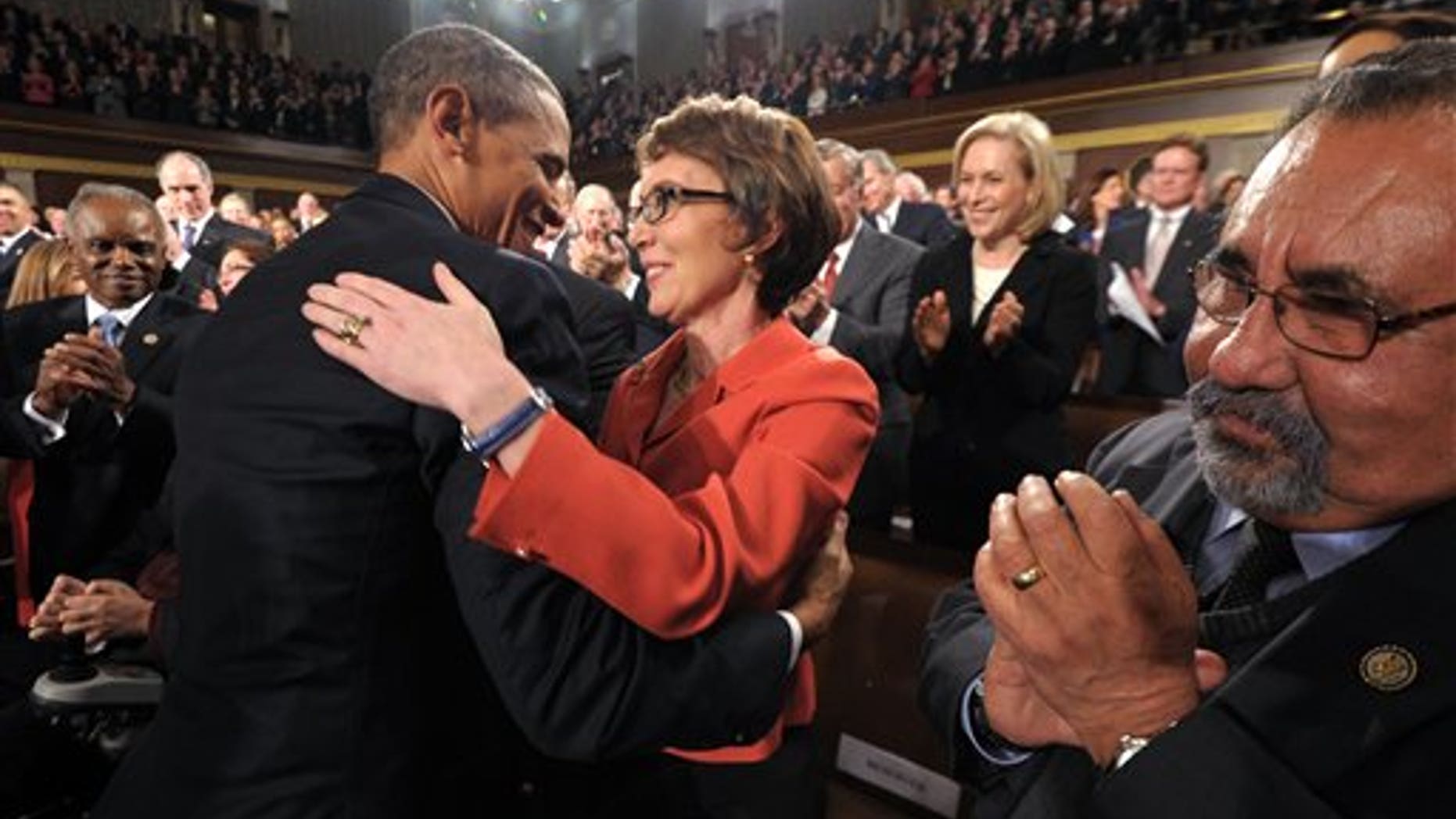 PHOENIX – Elections dates were set Friday to fill the seat left vacant by the resignation this week of Rep. Gabrielle Giffords (D-Ariz.).
Arizona Gov. Jan Brewer declared that a special primary election will be held on April 17 and the general election on June 12.
Giffords submitted her letter of resignation to Speaker John Boehner (R-Ohio) on the House floor on Wednesday.
Giffords, who has represented Arizona in the House for five years, announced Sunday that she would step down to focus on recovering from the brain injury she sustained when a gunman opened fire on a constituent meeting she was holding in a Tucson supermarket parking lot in January last year.
Six people were killed and 13 people, including Giffords, were wounded.
State Senate Majority Whip Frank Antenori (R-Tucson) earlier Friday announced his intention to run in the special election, The Arizona Republic reported.
Giffords' 2010 GOP opponent, Jesse Kelly, has also filed for the election and is expected to run.
Jared Loughner, 23, has been charged with the Tucson shootings. He is currently incarcerated in a federal prison hospital in Missouri and undergoing psychological treatment in an effort to restore him to competency so he can be tried.